Top-rated Local Moving Companies of 2023
A local move is one that is done within a state without crossing another state line. If you are looking to relocate locally, you may not know the step involved in the entire process, especially if you are relocating for the first time.
You may not even have any idea about what to expect from local moving companies – most importantly if it is your first time using the mover.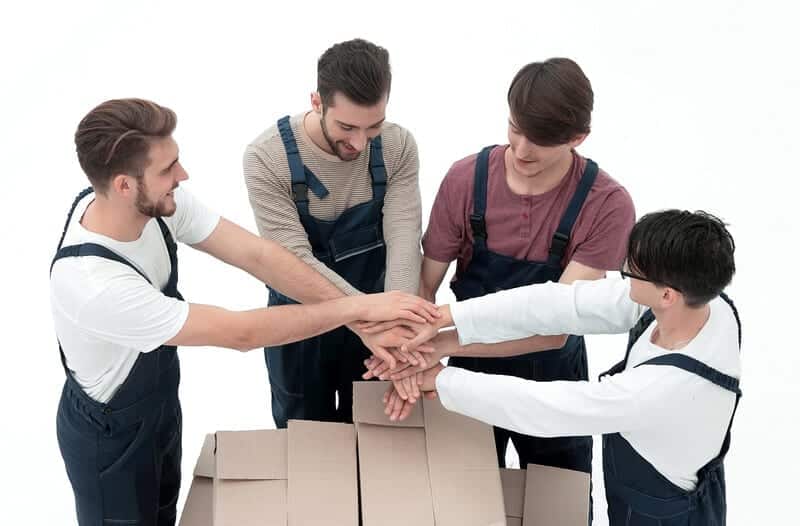 We concentrate our efforts on making a comparison between the top moving companies in different classes to help you in making the right choice when choosing a mover even though there are many local movers all over the country.
You will need to go for companies that deal only with short-distance moves if you are moving locally.
You will want to avoid paying a huge amount for a company that doesn't specialize in short moves. This is the best way to get a great deal on your move.
A local move is expected to be cheaper and faster compared to a long-distance move to a new place located many miles away from your location. Your local move will be a smooth one, provided you make the right decisions.
Carefully read this article to see our choice of movers for each category and the reason you should opt for one or the other.
Compare Top 5 Local Moving Companies And Get A Quote Today
Before a moving company can be referred to as best, the company must be certified by the American Moving & Storage Association, which is a national trade organization that oversees the affairs of Carriers and brokers.
Moving Feedback's experts do carry out research and thus has access to the updated moving & storage expertise and intelligence.
iMoving is not a moving company but rather a place to have access to pool of reputable local movers that can get the job done. iMoving is your best option regardless of what your relocation involves, whether disassembling and reassembling of furniture, packing and unpacking service, storage facility, loading and unloading service, and so on.
Even though you are aware of how moving companies calculate your moving cost, some of them can still surprise you with some charges.
iMoving provides customers with an effective pricing system that allows them to get a binding estimate from various local moving companies provided the inventory entered is accurate.
This implies that there will be no change in price even as the company will include your belongings, the distance to be travel together with expenses, and other services required to arrive at an actual price.
iMoving put in a lot of effort to get you the best deal at affordable prices, which is unachieved when you approach local movers directly.
The local moving companies on iMoving are thoroughly screened and chosen from the majority of the best moving companies available.
Normally, you will be charged an hourly rate if you are moving locally; however, moving rates are determined by each company, so it varies.
Pros
You tend to get a great deal on the site
Constant binding estimate
You can compare movers and choose at will
Cons
Not a direct moving company
Just as its name implies, this company offers dedicated moving services in all 50 states of the country, and they have a price promise which offers one of the best moving prices in the country.
The quality of service this company provides, especially on local moves, is unmatchable.
The difference between local moves (done within the same state) and long-distance move (done between states) is the distance involved in each of them.
Guidance will be provided to you on your local move by this company's professional experts. You only need to supply them with the little details required of your local move than what is required from a long-distance move.
Adams Van Lines performs outstandingly in many aspects of local moving services. The company will send a team of 2 to 4 men with a moving coordinator to your home and will not leave until the job runs to completion.
Note that the company makes sure your moving quote stays the same with no surprise until the end of the process.
Pros
Customized moving services at its best
Affordable services on budget
Cons
Not a direct moving company
For those planning to travel half-way, if you can handle your kitchen items, but require help with your bigger items, such as bed frames and couches, you will be able to save some money and stress by partially moving with Two Men and a Truck.
This company offers excellent customer service to its customers, aside from the availability of many relocation options.
The custom option available with Two Men and a Truck makes it unique among all movers, and getting a moving quote from the company is very much easier.
Packing some of your items will earn you a lot of money. The entire moving process gets simplified using Two Men and a Truck.
Pros
Availability of multiple custom options
A local moving company with many personalities
You can save money with VALUE FLEX®
Cons
Some hidden charges
No online estimates
4. All My Sons Moving & Storage
All My Sons Moving & Storage
This company is owned and operated by a family and has over 40 years of moving experience.
The company's dedication to excellent customer service, multiple options for moving services, and years of experience in the moving industry make it one of the best companies you can consider for your local move even though its locations are not much.
If you have a location near you, you are lucky to have a great deal from this company. Because the company operates a customer service of a family-owned enterprise and also offers full-service moving options which are being offered majorly by larger companies makes it one of our favorites.
Contact All My Sons for your moving estimate, especially when it involves special items such as a piano or couches.
Pros
Excellent customer service
Quality packing services
Multiple lists of moving services
Licensed as a professional for piano moving
Cons
Has the least locations among our movers
A website not quite informative
5. PODS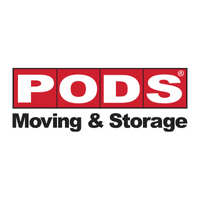 Do everything while we do the driving is a common language of PODS. The most challenge faced by most moving companies is the idea of schlepping trucks from one part of the country to another. The responsibility of PODS is to take all anxiety off the equation.
You may have to pack and load your goods, but the issue of the icy road is taken care of. In short, you get a massive package unit magically appearing at your doorstep.
Fill up the box with your goods, and then we deliver it away to the new destination. You do the packing yourself, but the good news is that you're saving lots of money using PODS for your local move.
You need not worry about them denting your walls and furniture. You are in control of your things. Going with PODS over the full-service moving company is seriously saving you a lot of dollars.
However, get prepared to pack your stuff. You have 30 days to get your cheapest storage units filled up, which means that you have more time to move at your own pace.
Pros
Less expensive than a full-service move
A month loading/unloading period
You can get a quote via phone call
Cons
We don't help packing
Inconsistent scheduling
The Following Table Displays The Best Local Moving Companies Around You:
| | | |
| --- | --- | --- |
| No. | Top 5 Best Local Moving Companies | Website |
| 1 | iMoving | www.imoving.com |
| 2 | Adams Van Lines | www.adamsvanlines.com |
| 3 | Two Men and a Truck | www.twomenandatruck.com |
| 4 | All My Sons | www.allmysons.com |
| 5 | PODS | www.pods.com |
What is the Cost of Hiring Local Movers?
It is very essential to know the average cost of some local movers to distinguish between the one with the lower rate from the one with a higher rate when hiring a local moving company for your upcoming move.
The first thing to note is that, local moving companies charge by the hour, unlike the cross country movers that charge based on the weight of the shipment, distance, and extra services.
Expect an average cost of around $40/hour, depending on your location, time of the year, and the local mover itself.
The major determinant of how many hours your local mover will work is the size and the number of items to be moved. On average;
Two movers can relocate a studio apartment in three hours
Three movers can relocate a two-bedroom home in five hours
Four movers can relocate a three-bedroom home in seven hours
A travel fee will be charged as an extra fee of an hour for the time your movers will need to get to your home from their base.
Factors to Consider when Choosing Local Moving Companies
It is not easy to hire a local moving company at a go, if you don't want to choose wrongly. You need to make the right decisions as you are looking to hire a moving company to handle your local move so you can have a smooth moving experience in exchange for your money.
The following screenings should be carried out if you want to enjoy the service of your local moving company:
1. Moving Licenses
Local authorities are the ones regulating the affairs of local moving companies. Each company must follow the rules and regulations before they can be allowed to carry out the moving exercise.
This is why you should request all the movers that come your way to show their licenses, so you will know they have satisfied the requirements.
Before a company is given a license, its fleets and employees must have been thoroughly checked. For this reason, it is advisable to go for a licensed moving company.
Ask for the company's license and make sure you verify its genuineness with the local authorities.
2. Moving Insurance
Before hiring a local moving company, you should first consider the insurance coverage they provide as it is very important.
You want to make sure your expensive and fragile possessions are safe all through the moving process.
An accident can happen during the moving process as it is inevitable. An insurance policy will come in when this happens and will help cover for repair and recovery of the majority of your belongings.
You certainly want to avoid having to pay for something that the local mover can handle; hence, consider a mover that has moving insurance in place.
3. Moving Experience
A company offering the same service for a longer period will not only become an expert in the field but also have enough confidence on the job.
For instance, a moving company that has been in the business for so many years will know all that is involved in packing, loading, and moving through different seasons and unpacking even at the darkest hour.
There is no point in going for a company that has little or no moving experience. Hire a professional local moving company that will handle every aspect of your move and not subcontracts them to other professionals.
There will be no delay in packing, loading, and moving of your belongings to a new home if only one vendor has the expertise to handle them all.
Companies that have been in the moving industry for more than a decade should be considered to have smooth relocation experience.
4. Get Recommendations
There are no laid down rules that will guide you in making the right choice when looking to hire a local mover for your upcoming move. But we believe that asking friends and family for recommendations will make the step easier for you.
If they have moved in recent times, ask them which local moving company you can hire and the one you should not consider.
You will get to know how a local moving company operates if any of your loved ones has partnered with them in time past for a local more or other moves.
5. Thoroughly Review the Estimate
A representative of local movers has their ways of enticing you into making an impulsive decision whenever you talk to any of them.
They will present you with an offer that you will find to be the best at that moment; hence, making you decide to hire them.
Make sure you don't jump into the conclusion even though it might be tempting. Make sure you request for your moving estimate asides the advertised services and prices.
Ensure there are sincerity and transparency from the local moving company on the amount they are charging you.
Also, be sure to ask them about any factors that could affect the given costs. You will decide on increasing the possibilities of paying cheaper rates when you understand the factors better.
6. Friendly Customer Service
Being given special treatment is an essential expectation of any human being. You also need the same treatment for your belongings.
Your moving company's reps are to clean their shoes before entering your home.
They are also to listen and answer each of your questions in the most polite way.
There are many movers out there that treat their customers with total disrespect. Make sure you ask the people in your social circle how a particular moving company treats its customers before you decide to hire them.
You certainly need a company that gives you all the respect you deserve as a mover.
How to Prepare For a Local Move?
Are you preparing to relocate to a new home? Are you wondering how to get prepared for the move? Getting ready for a move is very stressful, even if the move is just across the street from your old home.
The time will not be enough, and you can easily forget important tasks that could smoothen your move without attending to them.
Fortunately for you, we will help you with the tips for successful planning to help you get ready for your move.
Start Early:
An earlier start is essential to a successful move, and you always need to keep this in mind. Moving requires a lot of effort, even if it is to be done within a very short distance.
Your time may not be enough to get yourself ready as you have work and family to attend to.
You will have less stress and worry when you start preparing a few months to the actual moving date.
Draft Your Plan:
This is the next step in getting ready for your move, draft out your plan. Make sure you write out every detail. All you need to move your possessions from point Y to Z must be included in your plan.
Using a moving checklist to keep a tab on your packing progress is highly recommended. Note that it is best to tackle the tasks in steps. Break down the whole relocation process into phases to reduce stress.
You also have to create a budget that covers all your moving expenses. Ensure you have enough money to pay the moving company and complete the move when the date comes.
Get Your New Home ready:
Remember to think about how you will prepare your new home, even as you are focused on the belongings in your current home that you are moving to. Get your new home ready for your arrival.
This may include tasks like activating your utilities prior to the move, updating your home address to avoid missing out on important mail, and many other relevant and important tasks.
Gather your supplies:
Make sure your moving supplies are in one place before you start packing. You need many moving boxes you can use to pack your possessions as soon as you start.
Get some strong boxes that are sturdy enough to accommodate heavier stuff.
Get some bubble wrap or packing paper to pad your breakables before you transport them to ensure their safety on the road.
Find Help:
You have to figure out who will be helping you when planning your move. You can ask any of your co-workers, family or friends to give you a hand with the move.
It will take much time and effort to get the move done on your own, so you certainly need to get help from people around you.
You can also consider hiring professional movers to assist with the move for a better relocation experience as well as proper coordination of the move. Make sure you get the help earlier before the moving day to avoid unexpected problems.
Hiring Local Movers or Doing It Yourself (DIY)
Getting a local moving company is a good decision; you will get an expert to do the tedious work for you.
Before hiring one of the local moving companies close to you, first, think about whether it could be cost-efficient to move it yourself.
There is no small move – a local move is just a matter of distance; it is the same process with a long-distance move.
Anytime you want to move locally (moving short distances within the same), you will be faced with the question of whether you should get moving company or do it yourself.
At first, it seems so challenging, but you will get the best answer if you can answer the following questions:
Do you have any knowledge of relocating from one home to another without the help of a local mover?
Do you have dependable friends who you know will help you move?
Have you ever hired a moving truck before, and if so – do you have any skills driving a large moving truck across the state?
The Advantages of Hiring a Local Mover
There are many advantages associated with hiring movers for your move. Apart from taking the stress away from you and your household, hiring professional hands to handle your move keeps you on track and allow you to concentrate on more important tasks of your move.
Below are some of the benefits of hiring a local moving company to handle your move:
Local moving companies can anticipate your moving needs
Local movers are always prepared and also acquire all necessary equipment on-hand because they have the knowledge of what is needed to move your belongings; they also know what most homes look like. They will plan your move to avoid every disappointment that may come your way.
On-site survey and estimates to avoid hidden charges
An on-site survey is done when the moving company sends one of their agents to your home to calculate the cost of your belongings you want to move by using a moving cost calculator. This estimation gives you the idea of what to expect as the cost of the move.
Most people get their bills and find out that the cost is different from the initial estimate. This happens because an on-site estimate was not carried out; maybe a moving quote was collected over the phone without a site inspection.
Moving experts are familiar with the area and the roadways
The local mover is conversant with the location to know the best road to take to avoid traffic, which saves your time and money.
Local movers will as well know the best point to park in a locality where parking can limit. The rate is hourly based when it comes to local moves.
Dedicated and Caring Service
A local moving company helps to stimulate the economy and gives helpful small-town knowledge to make your relocation profitable.
You may be thinking that hiring a unified mover will render the best service, but a lot of the corporate moving service lack the esteem local ability and dedicated care that local movers can provide.
Guiding Yourself Against Bad Local Moving Companies
There is much bad moving company in the moving industry that will never cease to use their deceptive tactics to extort money from their clients.
The best thing you can do when moving your belongings locally is to stay clear from such fraudulent and unreliable movers.
You get concerned with all manners of thoughts related to relocating from one place to another when you are about to move, most especially not to fall into the trap of these wicked movers is the last thing you need.
Fortunately, there are some necessary tips you need to keep in mind so that you will not fall into their hands.
Be conscious of the quote of any local mover that is very low from other quotes you have received when compared.
Do a thorough review of any local moving company, and be sure it's a member of the Better Business Bureau (BBB) and the America Moving and Storage Association (AMSA) and check their records with these highly recognized national organizations.
An advance deposit to book a local mover should not be more than 10-15% of the estimation; therefore, don't make a huge advance deposit.
Do not make cash payment but with a credit card to make a dispute, if any, there is any fraudulent act after you make the payment.
FAQs About Local Moving Companies
How do local moving companies charge for their services?
Local moves are charged based on an hourly rate. Movers do conduct an in-home survey, after which they will issue an estimate to you. The materials used in packing your items will determine the costs. There are variables like distance of your belongings to the door, the condition of the doorways (how easy/hard it is to carry larger furniture), weather, and the number of bulky items that will also affect your costs.
Your relocation will be speedy enough if you take the time to move packed boxes close to the entry door or disassemble furniture by yourself. Ask your moving company's representative for ways to reduce costs on some services that you can handle by yourself. You will be surprised at how many things you can do and how much you will save up by doing it.
How much do I tip the movers?
Although tips are not included in movers' quote; if you, however, wish to tip the moving team that helps with your relocation, it will be very much appreciated by them.
Why does my local move require three or more movers?
There are moving companies that always send the number of movers they feel will be efficient for the job. You will be notified of the number of movers your move will require after submitting your moving details. Under-staffing a move will only consume more of your time and money.
It will take a smaller team of movers to complete a move even though it comes cheap. It is generally known that if the number of movers on a job is not enough, the crew might rush the job and develop fatigue; hence, increasing the chances of damage or injury.
Will I be asked to pay for any additional?
You will be charged if you chose to purchase or rent special packing supplies. Kindly notify your mover if your move will require special materials so that they can prepare for it in advance.
Can I move belongings from various locations?
Yes. Only that comparison will be made between the cost involved in moving your belongings from each location to your balance, and the lesser cost of the two will be given to you. However, this may also base on the moving company policy.
What are the likely things to happen when packing?
The packers will come to your home with packing materials such as tape, moving boxes, and bubble wraps, and so on to get all your items loaded up in moving boxes. It is important to have a pre-move survey, so the packers will know which packing materials will be required for your packing.
It is unlikely to be able to supervise packers when they are many, so it is advisable to pack the items you are not moving to a separate box and label it "don't move" or store them away in your garage.
Can I make use of a self-storage container for my move?
Yes. You will only need to inform the delivering company to make sure the pod is empty before they drop it off.
Do movers offer insurance?
Yes. It is known as valuation protection or any other name as called by the mover, but still similar to insurance. Your need will determine the level of insurance you'll go for. There is insurance on every item they packed, with furniture inclusive.
Kindly note that you have to pack all your delicate furniture, or you risk them being damaged. Delicate items include your flat-screen TVs, dresser mirrors, glass tabletops, and freestanding mirrors. Contact your moving company's rep to get the full list. There is coverage on the full replacement of any damaged item during the move.
There will be a need for an official appraisal or a bill of sale for your item that worth more than $5,000 to be fully covered. Your home is also covered from any damage. The size of your home will determine the price of valuation protection.
Do movers use a particular size of a moving truck that will lead to a single trip?
Yes. In most cases, most moving companies use tractor-trailer for the majority of relocations as it is a 1-way trip with lower hourly rates. They will notify you immediately we know this will not be possible. They only choose a smaller moving truck if the road involved is not suitable for a tractor-trailer.
Is it possible to change my pick-up date after doing the pre-move survey?
To make any adjustment to your pick-up date, you will be required to contact the mover and notify them of your change. Making changes to your pick-up date will require different factors before it can be approved, such as the season, availability of trucks and movers, and so on.
What happens in the event of an accident during the move?
The government already makes provision of about $50,000 worth of insurance on your lost belongings, and you can access it if there is an accident during the relocation and you are not responsible for it.
It is advisable to file a claim if you are not certain whose fault the accident was. Note that the insurance only covers your belongings and not the moving vehicle.
When will the moving company reach my home?
An arrival timeframe will be given to you when your movers contact you before you start packing or before the pick-up date. If they fail to contact you within three working days, then kindly notify the personal property office in your area.
What if I am not available on a moving day?
You will be required to appoint any of your friends, spouse, or trusted associates to be present on moving day if you will not be available so they can help you monitor and sign papers. You will have to include the person on your moving application as an agent.
If they are not named on the application, then they must have a written authorization formally notarized by a legal officer or better still have power of attorney at hand.
The person's name must be clearly stated in the papers as your representative. Note, you are responsible for whatever decision the person makes on your behalf.
Conclusion
Choosing which local moving company to hire is a very tedious task. You have to make sure the moving company you are considering will do a perfect job for you and not complicate the moving process for you because there are many tasks that you will have to undertake. Follow this article for guidance, and you will have a smooth transitioning. Happy moving!