How Much Does Long Distance Mover Cost
You need to fully understand the costs related to a long-distance move to be able to come up with a reasonable moving budget that will serve your moving needs.
It is usually better to hire professional long distance movers considering the huge tasks and stress associated with long-distance moves. You get help to be fully prepared for a move through Moving Feedback.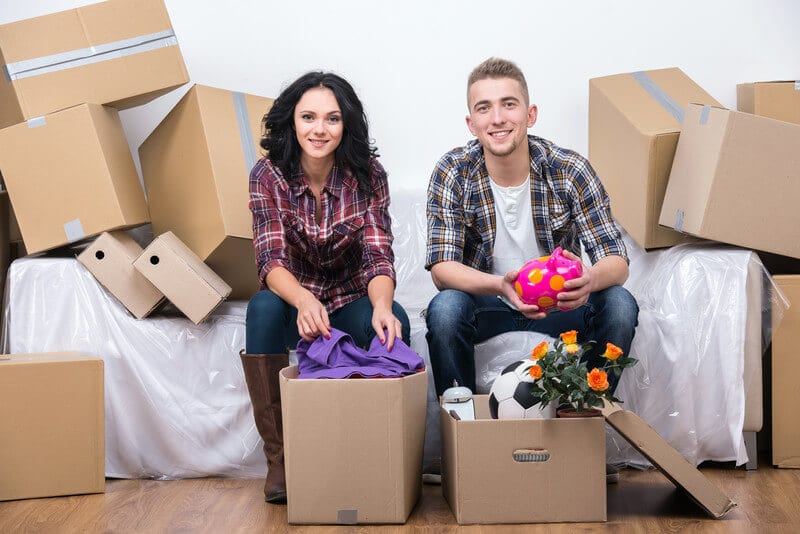 Below is all you need to know about estimating the costs of your next move through our moving cost calculator, as well as a money-saving strategy that can be helpful.
Average Cost of a Long-Distance Mover
A local or short-distance move costs an average amount of $1,250, while a long-distance move may be priced at $4,890 for a distance of 1,000 miles. The estimates given are calculated based on a 2-3-bedroom move of about 7,500 pounds of belongings.
Usually, the long-distance moving cost is calculated between $0.50 and $0.70 per pound of things moved on 1,000 miles from the current location.
For instance, the items in a 1-bedroom apartment weigh 2,000 pounds approximately, and the moving cost is about $1,000 to $1,400.
In a contrast, a 3-bedroom home on the standard contains goods worth 9,000 pounds approximately, which equals an estimated moving cost of $4,500 up to over $6,000.
The cost can then vary based on the distance moved if more or less than 1,000 miles. Movers generally charge mileage rates, and there are other costs that may be included, such as toll or gas charges.
As of 2018, the AMSA reported that the median cost of a long-distance move, which involves about 1,200 miles, is $4,300 approximately.
Calculating Moving Costs
So how much will my move really cost? Kindly use our moving cost calculator to discover. You only need to provide us with your moving details such as the date and the destination of your new address.
Choose the size of your room (listed in bedrooms) from the drop-down menu, your required packing services, and your move date.
We will use all these details to supply you with an accurate moving cost estimate from reputable moving services of different categories.
Factors that affect your Moving Cost
Remember to consider all the major moving expenses when trying to calculate your moving cost. They include:
Travel fees: During long-distance moves, travel fees greatly affect your overall cost. The fees include costs for fuel and labor costs for the duration your mover transports from the old house to the new one.
Your move's size: When moving a lot of items, your move will not only take more time to complete, the weight will also be much, which could lead to an increase in your moving cost. Generally, moving more items leads to more expensive moving costs.
Packing services: Even though this option offers you comfort, having someone pack up your things for a fee could lead to hundreds of dollars. You make cut your cost of move by packing yourself. Read our Packing tips to make it easier.
Moving add-ons: Any added service will increase the cost of your move. Added services could include moving of specialty stuff, disassembling and reassembling of furniture, as well as moving supplies gotten from moving companies such as mattress bags, stretch wrap, bubble wrap, and felt pads.
Storage: You may need to ask a storage company to hold or store your things for you before, during, or after your move if the move involves some complications. Prepare your pocket to pay for this added service. Make sure you request specifics as storage rates vary from one mover to another.
Moving supplies: You need to budget for moving supplies unless you have access to adequate free moving boxes to using for your move. The supplies could include packing paper, plastic bins, bubble wrap, cardboard boxes, and any other required supplies. Use our moving box calculator find hereto discover the quantity of moving supplies you need.
Moving date: Know that your time of move is also as important as the way you move. That is because your overall moving cost can be affected by the exact date of your move. For instance, moving in the weekend or peak season is often expensive than the weekday or off-season.
Liability and valuation coverage: You probably need to buy some liability coverage if you are hiring a mover for your next move. There are a series of protection offered by movers, which include Basic Released Value Protection and Full Value Protection. Note that you may also choose to get additional moving insurance from a third-party company.
Average Moving Cost Calculator
| | | | |
| --- | --- | --- | --- |
| Distance | 1 bedroom | 2-3 bedrooms | 4-5 bedrooms |
| <50 miles | $240-$675 | $710-$1,400 | $1,100-$4,900 |
| 250 miles | $800-$2,300 | $1,400-$3,950 | $2,050-$4,700 |
| 1000 miles+ | $950-$2,900 | $2,100-$7,800 | $4,900-$8,100 |
| 2500 miles+ | $1,300-$3,800 | $3,400-$7,900 | $8,400+ |
NB: The ranges indicated above are rough estimates based on past pricing information. Expect your moving cost to vary based on your mover.
Obtaining a free moving quote from a top long-distance moving company is the best way to get the best and accurate pricing. 
You should consider the cost of shipping a car in your total moving budget if you own vehicles.
You should expect to pay around $150 to $600 to ship a vehicle within 200 to 300 miles while vehicle shipping across the country will go for about $1,100 to $1,900 based on the distance and type of car.
Check our best car shipping companies to obtain more accurate car shipping estimates.
What is the Average DIY Long-distance Moving Cost?
If you have made up your mind to handle all the heavy lifting and driving on your own, you can save a lot of money from your overall moving cost. It will also give you more control over the entire relocation process, which most people prefer.
There are couple of options available – you can either rent moving containers or moving trucks on a DIY move. We will quickly discuss the estimated costs for the two options.
The Cost of PODS for Long-Distance Moves
The price you received for long-distance or interstate moves can vary with PODS. Sadly, you need to place a call to a moving container company before you can obtain a quote as the website doesn't offer instant quotes for interstate moves.
There is no way to determine how much interstate move with PODS will cost since the cost is not static, but here is an example of PODS pricing for a relocation to Los Angeles from Atlanta.
Also, you will be required to call PODs to obtain an accurate insight on your long-distance moving costs.
| | | | |
| --- | --- | --- | --- |
| Distance | 1 bedroom | 2-3 bedrooms | 4-5 bedrooms |
| < 250 miles | $450-$800 | $750-$1,900 | $900-$2,100 |
| Cross country | $2,000-$4,000 | $3,000-$4,900 | $5,500-$7,600 |
The Cost of Rental Trucks for Local and Long-Distance Moves
You can get a local moving truck rental at an average of $30 to $500 based on its size and how long you are renting it for.
For example, the charges at Budget Truck Rental are usually at $20 to $60 daily being their base truck rental rate.
Renting a moving truck for a 1-way move costs about $200 to $300 provided the miles involve a few hundred miles, then about $2,000 to $4,000 or more if the move is to be done between two parts of the country.
Truck rental rates for the long-distance move are determined by the distance between the two places and the truck's size needed for the move.
There is a specific number of permitted miles and days in the rates. For example, the rental moving ruck rate for an interstate move to California from New York would mostly take about 3,200 miles of driving and about 6 to 8 days rental duration.
Extra mileage and days can be bought for a fee from the rental company. Also, you also need to calculate the cost of fuel in advance of the move.
The average fuel that rental trucks usually get is from 8 to 12 miles per gallon based on the rental truck's size and the level of its contents.
For instance, when a 26ft rental moving truck is fully loaded, it will probably get up to seven or eight miles per gallon, while a 10ft empty rental truck will get about twelve to fifteen miles per gallon. Fuel costs in this type of move can easily add up quickly.
The Reason the Moving Cost Calculator Form from Moving Feedback is a good use for you 
You can effectively and easily plan your moving budget using our moving cost calculator. The tool is very straightforward, easy to use, and provides users with an accurate cost for their next relocation based on some factors.
Give it a try now and get about four to five free moving quotes from different expert movers.
With all the required information provided to you now, you can begin to concentrate on the new life that is waiting for you in the other part of the country.
Long-distance move requires adequate planning and professional hands. With our Moving Feedback's network of reputable and best long-distance moving companies, we get you covered to get quality long-distance service delivery at the most affordable cost.