Best Time of the Year to Move
Relocating can take a toll on you and your loved ones; thus, finding ways to make the process easier is a great idea for your family and finances. Most individuals are usually more preoccupied with the packing process, signing a new lease agreement, and worrying about their new neighborhood that they forget just how essential planning the move is.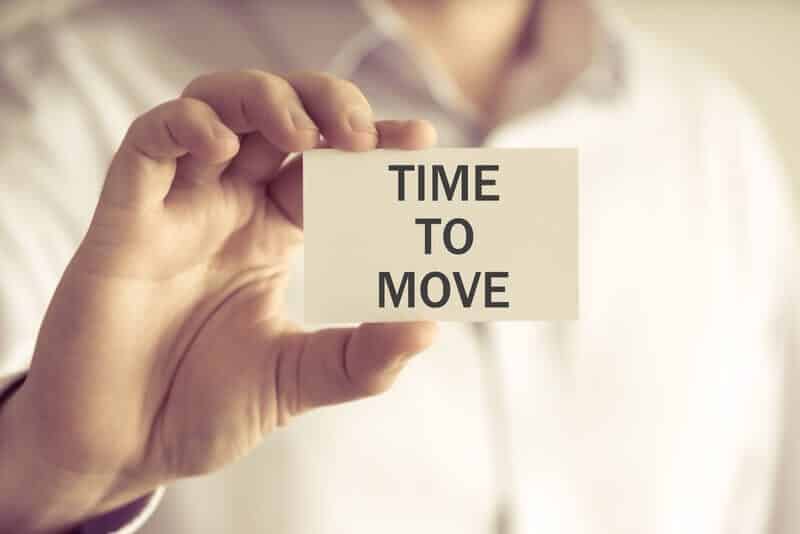 Moving home involves not only the "house" budget but the "how and when" budget. These areas should be keenly looked into and well thought out to ensure you maximize on every aspect and get the best deals you can get in the market. This article gives insights on various topics that make your move easy and less stressful.
Consider Your Best Options
The best time to move is an issue that can be tackled in various ways. It involves going through a moving checklist such as budget, location, and family set up. Various factors will make certain times ideal, and what will work well for one family may cause disharmony in another. Some factors to think about in this category included:
1. Seasons
The busiest season for moving is the summer. An average of about 32 million people move in the US each year, and approximately half of them are during the summer.
Movers are often scrambling to find a storage or national moving companies that has open availability during the busiest months.
When storage and moving companies are overbooked, the prices also tend to rise, making summer the most expensive month to move as well.
Seasons such as fall and winter are more comfortable to move, especially concerning the weather. The prices are low and moving companies are usually less busy, which means you are more likely to get better and personalized services as they scramble for clients.
2. Children
Families with children attending local schools will find it difficult to move during winter or spring as they do not want to interrupt their school program.
If your children need time to adjust, this will not be the best time to move for them as it means they have to get familiar with a new environment and be the new kid in the class in the middle of a school year.
For families who have no kids at home, winter and fall are the best time to move, as you get good discounts on moving prices and house purchases.
You get an opportunity to choose from a larger variety of houses and afford the moving company you prefer, which may have higher prices during summer. This schedule ensures you stick to your budget, which is a win for your bank account as well.
3. Housing arrangement
If you live in your own house and want to sell it, then moving during summer will be the best time. Since many people look for a home during this time, more bids will come in, enabling you to fetch a reasonable amount from your house.
For those renting, moving home during the fall season can result in some good deals on house prices, as they are generally lower. You get an opportunity to rent your ideal house that checks all your needs with less stress.
You also evade the bidding process seen during peak season as fewer people are moving, offering you a chance to get great deals.
If you have roommates, moving during the fall gives you a great chance to afford better housing at a lower price that will make convincing them to move much easier.
The worst time of the year to move
In contrast with the above discussion, some factors may make your moving process a nightmare – or if nothing else, more costly. The worst time of the year to move can be different for other people; however, some aspects can affect all movers. Some of the worst times to move are:
1. During holidays
Holidays are among the worst times to move both financially and logistically. During holidays, there are a lot of movements that result in high traffic across cities and towns.
These findings mean that you will have to pay more and spend longer hours caught in traffic, thus wasting time.
Moving during holidays may take away the holiday "fun" feeling as you are in a new place, which can add to the stress of the move.
You may be struggling to unpack and make your house presentable, which means if you wanted to host a party that year, chances are you won't be able to.
Prices of household goods can also increase during the holiday season, as many people are impulse buying and purchasing gifts. These acts translate to expensive furniture and household appliances, limiting the list of the things you can add to your new home right away.
2. Weather
Financially, summer is the worst time of the year to move. Most people move during this time as the weather is ideal and suitable. Schools are also closed during summer, making it a perfect time for families to move; this means that most families will be on the move reducing the number of houses on the market.
Moving companies are also the most booked during summer; thus, getting a slot is hectic and draining. If you are packing by yourself, getting trucks for your relocation is also tiresome as most companies are overbooked.
In some US regions, summer is also very harsh, making the moving process grueling and tiresome. This weather can take away the energy and motivation you require to arrange and buy stuff for your new house.
Carrying out significant renovations is also more expensive and will see you spend more than you may be willing to pay.
Some parts of the US are not ideal for moving during the winter due to in climate weather. Some areas can even see snow levels so high that the chance of getting stuck in a snowstorm is a real risk. Accident numbers also increase at this time, so long-distance movement may not be quite ideal.
The trip may even take you twice the time due to harsh weather conditions that may render some roads impassable.
3. Middle of the school year
For families with children, moving in the middle of the school year may be disruptive and affect your child's learning process. It also does not give you enough time to get them an ideal school, as some schools do not admit students in the middle of an academic year, making your choices slim.
Shifting in the middle of the school year may result in more significant harm to the child, making them not like the new environment they are put in.
It also comes with added expenses as you have to make further arrangements on their pick up as they try to acclimate to their new environment.
Best time of the month, week, and day to move
Moving should be well-planned in advance. The planning involves the month, week, and day as these three have other impacts that need to be considered during the move.
This type of planning done with the family in mind provides positive results, so it should be well thought out for effortless execution.
Below are more details explaining the above;
1. Best month
The ideal month to move is generally between September through February. However, if you live in major cities with many university students, then utilize the November-April window.
Most universities and colleges open around September, making it a busy month to get housing for the academic year.
Moving during these periods, depending on which part of the US you live in, is less costly and will see you save money you can channel to your new house. It is also less stressful as moving companies are not so busy giving you a chance to get better services at a fair price.
This period is considered among the best as school is ongoing; thus, fewer people moving increase the number of out of state movers you can use. It also means you get a more comprehensive number of houses to choose from that makes the process easier.
It would help if you also planned on moving during mid-month as fewer people are at this time. Most leases end or begin at the start or end month.
Try to make arrangements with your landlord to ensure you utilize mid-month as it will save you money and make the process smoother.
2. Best day to move
The best day depends on how flexible your job is or how much money you are willing to spend. If your employer can give you a day off, moving between Monday and Thursday will be ideal as moving companies are not overbooked during this window.
However, if it will cost you more to miss an entire day from work, sparing a few dollars to move during the weekend is welcome.
Weekends are not ideal though, as most people opt for this window since they are not at work and are usually more available.
3. Best Week
The best week to move is the second and third week as they qualify as mid-month. Fewer people are moving during this time as most people want to utilize their remaining rent or have to move due to expired leases.
Either move a week or so before your lease expires, or consider talking with your landlord to see if you can get an extension for a few more days if it helps broaden your choices.
Tips for moving during COVID 19
The moving process has been drastically altered by the COVID-19 pandemic, which is a disease that attacks the respiratory system and can cause death. It is thus vital to realize that the moving process may not be business as usual.
Of course, postponing your move would be an ideal solution as it minimizes the risk of getting infected and interacting with many people. However, if the date cannot be changed, then below are some of the tips you can utilize to move during COVID-19;
1. Enquire about your moving company
It is essential to call your moving company and inquire if there are any changes or particular guidelines they have put in place. This information is vital so that you are both on the same page, especially if you are moving across states.
Different states have different guidelines on moving and you should know what they are.
Some moving companies are also offering discounts at this time; thus, enquiring could end up saving you a few bucks. Saving wherever you can is important, as the average local move in the US is approximately $1,250, and the average long distance move is nearly $5,000.
2. Pack Early
Since the coronavirus can sit on surfaces for at least 24 hours, you should pack early and let your boxes sit for that period to ensure you eliminate any chances of infection. Packing in advance will help you keep both the moving company and your family safe.
3. Masks and hand sanitizers
Purchase plenty of masks and hand sanitizers to use during the moving process. Regularly sanitize during your journey to ensure any germs collected are not transmitted.
You should also encourage your entire family to properly wear their masks to minimize infection chances during the move.
4. Buy all required supplies
Make sure you buy all the required supplies with minimal trips back and forth to the store. Write down a shopping list to ensure that you buy everything you need for your journey, especially if you are moving across highly infected zones.
Doing this will minimize the number of times you have to move and decrease your interactions with people, keeping your family safe.
5. Make early arrangements
If your move during COVID-19  involves flights and hotel accommodations, be sure you make these proper arrangements before moving.
Booking flights during slower hours, such as early mornings or late nights, can minimize the amount of time you spend in airport lines in close proximity to others. Allowing plenty of time to prepare will help you to save money and plan a safe trip.
The moving process, when thoroughly planned, can be exciting as you start a new journey. Remember to make early arrangements for a smoother transition, and enlist the help of your friends and family. Most of all, maintain a positive attitude and keep in mind the safety of those around you.