Top 4 Places to Buy Cheap Moving Boxes
Having known where to get cheap moving boxes, it is essential to discuss some of the top places you can buy quality moving boxes in case you didn't get free moving boxes from those places mentioned above.
So, if you have budgeted for moving supplies while planning your move, buying new boxes and cardboard can save you stress and times of going to stores looking for free moving boxes. Having uniform boxes with varieties of sizes for different item packing also makes your packing easier and well arranged.
Some of these cheap moving boxes getting from stores are sometimes not as sturdy as required. Sturdy and required sizes of moving boxes can only be found in moving supplies shops.
Top 4 Places To Buy Cheap Moving Boxes
You tend to get what you want in terms of sizes, materials, and quality. Luckily, every store selling cardboard boxes also has other shipping and packing supplies for sale. So, you can have your moving shopping in one place.
Moving Feedback wants to share some of these stores you can buy cheap moving boxes and supplies. Let's proceed to them one after the other.
We have researched the web to bring to you our top moving box places you can buy cheap moving boxes and supplies for your move.
This research is based on consumers' ratings and reviews of their products and services.
Below are top moving box suppliers:
1. Box Engine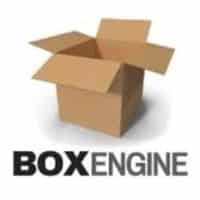 Box Engine is an online store that sells different moving boxes and supplies at the most affordable prices and delivered to the homes. Box Engine tops our list of places to get cheap moving boxes due to their availability of various options of moving supplies which are cost-effective.
Box Engine uses Edge Crush Test (ECT) process known as 200lb test to test the strength of its boxes based on the Technical Association of Pulp and Paper.
The company manufactures its moving supplies; hence, quality assurance is made easy at the point of production, no expensive marketing programs, no expensive warehousing facilities or middlemen, making their boxes original and cheaper.
Box Engine delivers over 100,000 boxes daily to their numerous customers. We rated this company above all the moving box places we reviewed due to their direct production of quality moving supplies to their customers at very low prices. We went further to know why people choose this supplier and products, and these are our findings:
When shopping for moving boxes on Box Engine, be assured you are dealing with a direct manufacturer and not a middleman; hence, you are buying quality moving supplies.
The company understands the need for prompt delivery; having delivered hundreds of thousands of boxes to their loyal customers.
All their boxes are brand new with quality assurance to support your different sizes of household items. So, if your focus is on the manageability of the entire moving process, Box Engine is the right place to buy your boxes.
If you are a mover or a business organization that needs special orders or designs, Box Engine is the right place to go. They can manufacture any size of the box for your items.
They have the most affordable quality moving boxes and supplies on the web.
All their customer staff representatives are experienced in handling cases related to your deliveries.
They have a return policy to guarantee your orders.
Pros
Direct access to manufacturers and not intermediaries
Instant delivery
Availability of all sizes of moving boxes
Sells affordable quality boxes and supplies
Guaranteed return policy
Great customer services
2. U-Haul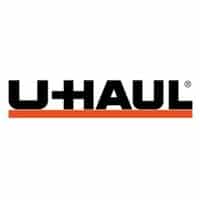 Have you been to the U-Haul platform? Have you visited their moving boxes and supplies section? U-Haul does not only deal in truck, Trailer & towing, storage, and U-Box container, but also offers a variety of cheap moving boxes and supplies to its numerous customers.
It is one of the last bus-stop for Do-it-yourself movers and many personal household moves. The company was founded out of the need of many moving requirements.
Every move needs boxes and other moving supplies to make the entire process seamless, and that is what U-Haul focuses on. If you are looking for boxes to ship and move your household items; you can get quality cheap moving boxes in every U-Haul location. All their boxes are customized with their brand.
We reviewed this company as one of the best in the supplies of sturdy moving box kits. Their boxes are designed based on the number of rooms or the size of the home. The company has sizes for various sizes of apartments.
U-Haul kits range from Apartment, 1 – 2 Bedroom Kit, 3 – 4 Bedroom Kit to 4+ Bedroom Moving Kit with varieties of sizes included in the kit. The categories of moving boxes available on the site include:
Moving box kits
Standard Sized Moving Boxes
Clothing Moving Boxes
Clothing Moving Boxes
Kitchen Moving Boxes
Electronics Boxes
Office Moving Boxes
Double Wall Boxes
Specialty Boxes
Read the full services review of Uhaul
Pros
Low prices
Offers different moving kits
Wide availability
Online moving quotes
Popularly known online
Cons
Inaccurate moving quotes
Poor customer service
Sub-standard construction
3. UPS Store
The UPS Store is one of the best places to buy cheap moving boxes and supplies.
The company has been well-known for offering expert advice on moving boxes, materials & supplies, and custom packing of fragile and valuable items.
Approach their experts, and they will give you the actual number of boxes and supplies required for your move. UPS Store is a direct manufacturer of moving materials such as boxes, bubble cushioning, packing tapes, and much more, and they can make irregular box sizes for specially shaped items on custom orders.
All the moving materials found on UPS Store are affordable with the highest-quality material to support your items. The UPS Store Certified Packing Experts pride themselves on delivering top-notch cheap moving boxes and supplies with the money-back guarantee policy.
With the UPS Store, you tend to enjoy:
Moving boxes and supplies for every residential or commercial mover.
Custom boxes for odd-sized items and electronics.
Delivery confirmation standard with all shipments.
Availability of a variety of UPS shipping options.
Pros
Offers custom boxes
Quality delivery system
Different options for UPS shipping
4. Home Depot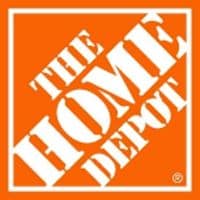 Home Depot is a marketplace for different types of cheap moving boxes and supplies. It has a range of various sizes of cardboard boxes at affordable prices.
They sell to both retail and wholesale with encouraging price package. Home Depot offers a selection of shapes ranging from small rectangular boxes, TV boxes to a big size that can accommodate wardrobe boxes.
One of the features that make the platform easier to use for moving supplies shopping is their online calculator that you can enter your moving item's details to help you know your actual boxes needed for your move.
Pros
Wide varieties of home improvement tools
Availability of a basic moving guide
The sweet online shopping experience
Provides free shipping to your nearest store
The Following Table Displays The Best Places To Buy Cheap Moving Boxes:
| | | |
| --- | --- | --- |
| No. | Top 4 Places To Buy Cheap Moving Boxes | Website |
| 1 | Box Engine | www.boxengine.com |
| 2 | U-Haul | www.uhaul.com |
| 3 | UPS Store | www.theupsstore.com |
| 4 | Home Depot | www.homedepot.com |
Should You Reuse or Buy New Moving Box?
It is possible to spend much on cardboard boxes when packing for a move because you will definitely need many of them to pack up your items.
Therefore, getting many free moving boxes without spending a dime is a perfect thing, though it also has its effect.
Let's look at the pros and cons of reusing moving boxes against new ones.
Pros of reusing Boxes for Moving
Cardboard boxes are generally used for packaging, transporting, and storage due to their convenience and versatility.
This is why cardboard boxes can be found in many places such as your home, neighbor's friends' and colleagues from their deliveries.
Sometimes, they are referred to as free moving boxes because they are gotten freely. You can also get these boxes from online websites like Freecycle, Craigslist, and others where people offer used packing supplies to those who need them for free.
Also, retail stores have cartons available from the shipment of their goods. All these boxes will basically be disposed of or recycled, except they are being reused for another purpose. It is better just to convert some of them to pack your belongings for your move.
Below are some of the benefits of reusing boxes such as cardboards:
You can save a lot of dollars by getting free moving boxes for your move. To get a brand, new moving boxes will not cost you much money; however, you may need up to thirty cardboard boxes of different sizes to pack your items in a single room. When you run the calculation, you will find out how much you can save by using free moving boxes.
Reusing cardboard boxes for your move is an environmental-friendly way to relocate. Standard moving boxes can be used multiple times before they require recycling. So there is no point in disposing of neatly used packing containers when you can use them multiple times to protect the environment. You get to pack your belongings without causing much waste or pollution to the environment when you reuse old moving boxes.
Cons of reusing Cardboard Boxes
We agree that used moving boxes are eco-friendly, cost-effective, and easy to get. You probably don't see the need to buy new packing boxes.
You cannot get a strong protection for your stuff when you use second-hand packing materials, unlike the new packaging materials.
Keeping your property safe may be worth more than the cost of buying high-quality packing boxes. You have to understand the risks involved when you use free moving boxes before you can think about whether to get brand new moving boxes or just reuse old ones.
Below are some of the cons of reusing boxes such as cardboards:
Used cardboard boxes may ruin your belongings: 
Knowingly or unknowingly, using second-hand moving boxes may lead to damage to your belongings:
Second-hand moving boxes are weak and may easily break while moving.
Second-hand moving boxes may be dirty and unsanitary.
Second-hand moving boxes may have mildew or mold developing in them.
Second-hand moving boxes may be infested.
Second-hand moving boxes are not specialized in moving boxes price wise
Used moving boxes may lead to property damage: 
As mentioned earlier, aside from the damage caused to your belongings by used moving boxes, it can also affect your property in these areas:
Second-hand packing boxes may break while moving because they are weak. In a situation where that happens while moving boxes are being carried out of your current home or into the new one, the stuff falling out of the weakened and broken moving boxes may result in damage to the flooring and/or other items in the nearby home such as scratches or dents to wooden floors as well as wooden furniture, stains on upholstery and carpets, broken tiles on the flooring, and many more.
There may be mold, dirt, or infestation in used moving boxes and may lead to bacteria, germs, allergens, and maybe pests in your new space. The worst cases here are bedbugs and mold, which are very difficult to remove and can lead to health problems like allergy symptoms.
Using old moving boxes may lead to personal injuries: 
The problems that come with using second-hand moving boxes may be more than the benefits that come with it. Aside from the damage to your items and property when you use old moving boxes, you may suffer physical damage as well.
The contents of a second-hand moving box that breaks while moving may hit the person carrying it on the feet. A personal injury may be inflicted on the person if the content of the box is heavy.
You may be forced to park overweight but undersized items in very large free moving boxes when you don't have the right size of packing boxes. You may strain your back or just drop it on your feet while trying to lift the packing box and move to the moving truck due to the weight of its content
Used moving boxes may cost you a lot of time (and money):
It will take you many hours or a few days to find moving boxes in good condition.
Does it really worth losing so much time for used moving boxes? This is a time you could use to handle and complete important moving tasks, complete your preparations, bid family, colleagues, and friends goodbye, or just take the time to relax.
Wasting many days searching for free moving boxes may not worth it even if you are able to save some money through it.
How to Minimize Risks When Using Second-Hand Moving Boxes?
Even though there are risks involved in using free moving supplies, you can greatly reduce your moving expenses when you gather as many as you can. If you have the time and energy to look for used moving boxes in good shape, then the time may really worth it.
You may end up with free quality packing boxes if you do your homework well so that you can lower the risk for your belongings, property, and health, even as you reduce expenses. Just understand what to search for when looking for second-hand packing boxes.
Ensure there are no holes, weak spots, or rips on the moving boxes you are considering for your packing needs. Check for wear and tear from the packing boxes as these parts easily get damaged and weakened.
Check for any damage sign at the bottom of the moving boxes, and see if the lids are closed properly.
Gather only perfectly clean and nice smelling packing boxes. Find out the items that were previously stored in the packing boxes before you choose which of your items to re-store in them.
Also, look out for grease stains, spilled liquids, or food leftovers as they will not only affect the items stored in the packing boxes but may also lead to infestation or invitation of pests and/or insects. Check the packing boxes for any indication of previous water damage even if they appear dry.
It won't be nice to use boxes with watermarks for the move. If they've previously survived water damage, the integrity of the moving box has been tampered with by moisture. It may lead to mold growth in the boxes.
Using free packing boxes is very safe, but you have to be very cautious. Below tips can be of help to you:
Pad the bottom and corners of each used packing box with high-quality tape to limit the risk of breaking the box while moving.
Use bubble wrap or crumpled paper to make a protective layer for your belongings by lining them at the bottom of the packing boxes.
Add a lot of padding inside the moving boxes using bubble wrap, crumpled paper, and so on to provide more protection to your belongings and give them enough insulation from the bottom and the sides of the old moving boxes.
Do not overload used packing boxes and kept their individual weight up to 40 pounds.
Use crushed paper to completely fill the boxes and seal them firmly using quality packing tape for more protection while moving.
Frequently Asked Questions About Moving Boxes
How do I pick the right types of packing boxes?
Your budget and the item you are moving will determine the best packing boxes for your needs. You can use standard packing boxes for kitchen items, books, and clothing. Use specialty boxes for glasses, dishes, and other expensive or fragile items to save money and heartbreaks on the move. You need to double protection for your mirrors and framed art during the move. Try picture moving boxes for the right boxes for such items.
What quantity of packing boxes will I need?
Figure out the number of packing boxes you may need for packing by using a moving box calculator. Make sure the new moving boxes you are buying are returnable in case you did not use everything you bought.
This will make sure you have enough space and, at the same time, spend on the exact amount of boxes you need. You can also buy moving kits that include varieties of boxes and moving materials.
Is it compulsory for me to use cardboard moving boxes?
Cardboard boxes are not the only available packing container. You can use your already owned containers like duffel bags, plastic storage, suitcases, and garment bags, and so on. Fill up these items first if you are moving them to the new home.
You can also rent reusable plastic boxes for your move to substitute for the eco-friendly cardboard box. You can have it delivered and also picked up by BungoBox and ZippGo immediately you call them.
Where are the best places to look for free moving boxes?
Yes, many people do ask – where can I get boxes for free? We have a complete guide on cheap packing boxes, but when your budget is not accommodating, the only free moving boxes are the options. Few places like the following may offer you free moving boxes:
Your local Craigslist's free page
Through Customer Connect from U-Haul as well as a bulletin board that connects people who want to give out boxes to people who need them for a move.
Through movers, which in most cases provide seasonal specials for free relocation materials.
You can also get free packing boxes from Big-box stores and retailers. You just have to call them in advance, speak directly with a manager, and request them to reserve some free moving boxes before they flatten them for recycling purposes. Gather the clean and sturdy boxes for your goods. Do not collect produce boxes as they tend to bring along bugs to your new home.
For more information on where to get moving boxes for free, read our post Where to Find Free Moving Boxes.
What are the needed packing supplies?
You will need other moving supplies aside from moving boxes for your next move. We suggest you get packing paper, bubble wrap, packing tape, and other items you already own, such as clothing, towels, and blankets to apply as a cushion to your delicate items. Our list of best packing supplies offers you many hints for your household possessions and tips to pack for easy packing.
Why don't I just get used boxes?
Second-hand moving boxes are a better solution than buying a new one when you have a tight budget. However, these moving boxes contain a lot of bacteria, dust, and many other things you may not want on your belongings. Plastic moving boxes are individually cleaned for another use. You won't be driving across the city before you can get your boxes as movers offer pickup and delivery services.
Are there wardrobe boxes?
Yes, and they are just like cardboard boxes, only that they are designed with plastic and are reusable multiple times. The interior is great for hanging clothes while you move the entire box. We advise moving non-fragile items such as clothes in Frogboxes and fragile items using wardrobe boxes. The size of Frogbox plastic wardrobe boxes are 21" x 24" x 48".
Does Goodwill take packing boxes?
Boxes are needed by local schools for many diverse reasons such as donation drives. Goodwill charity stores could use moving boxes to ship items. And in the event where this is not possible, just create a post on your local Craigslist page or another message site about the available packing boxes to give away, and you might be surprised at the number of people who actually need them.
Can cardboard boxes be reused for mailing?
Yes, you can use boxes to transport items, and it is not mandatory to remove the logos or any other design on the exterior part of the box before reusing it. However, try to cover the original sign or any other label indicating unique shipping steps on it.
How do I dispose of packing boxes after the move?
Use the following tips:
Ask if your movers need the boxes
Hand them out to neighbors
Haul them to the nearest recycling center
Create a post on BoxCycle
Use your local Craigslist
Sign up on the Freecycle Network
Place the boxes on the Curb
Donate them to charity
Conclusion
Moving requires many things, as you have to budget for even something you do not plan for. However, the issues of moving boxes have been discussed in this post and you are only left with other areas of your moving to make your relocation a successful and less stressful one. Stay tuned for more informative posts on Moving Feedback!