Best Coast to Coast Movers in the United States
We started to screen our list by getting rid of any moving company with a below-average rating (4) or lower than 100 customer ratings. This made sure we checked the coast-to-coast movers that get the most positive report from a sufficient sample size.
From there, we make a comparison of the services offered, the states they served, and the general customer satisfaction of our leading moving companies to make this list of our three favorite coast-to-coast moving companies.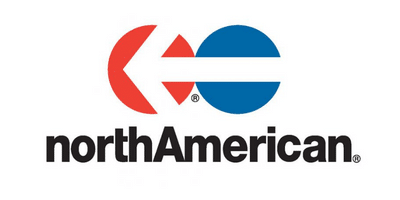 North American
800-228-3092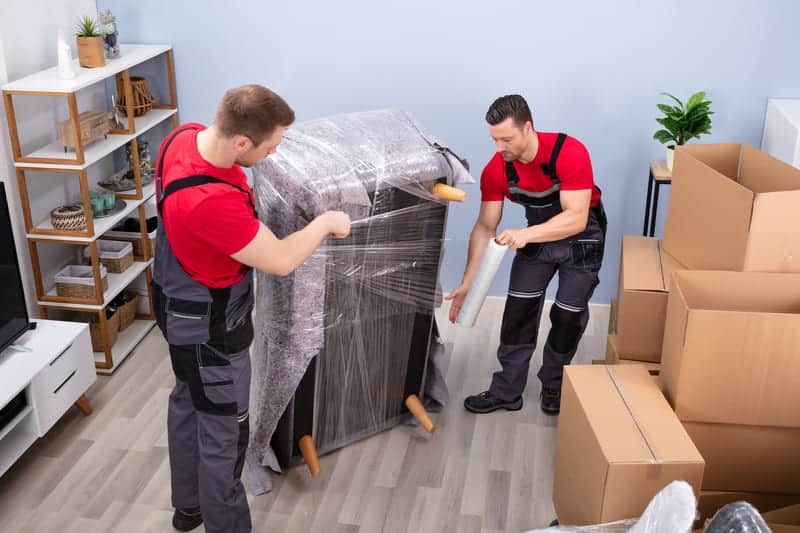 List of 8 Best Coast to Coast Movers in the US
There are various tasks to complete when moving from coast to coast, and this is not just a task, you are as well responsible for locating a reputable inter-coastal moving company ready for the move and making sure you have a smooth relocation experience.
How did we arrive at the list of the 8 best coast to coast movers in the country? We conducted a similar type of research. We recommend that you perform this by checking customer reviews and Better Business Bureau assessments.
1. North American Van Lines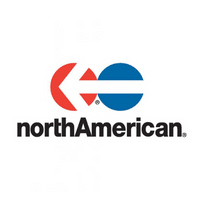 North American Van Lines has been in the business since 1931 and has since then committed to increasing customer experience to develop a pool of customer base that cannot be matched in the moving industry.
This company specializes in moving large corporations by tracking every of their moving van and truck using advanced GPS systems.
They also have excellent customer service as they respond to customers' questions in real-time.
North American Van Lines also suggest logistical techniques to reduce the stress involved in long-distance moves.
Pros
Experienced movers
Customer satisfaction
GPS tracking system
Great customer service
Cons
No storage service
None at the moment
This company is one of the top-rated in the moving industry, and it holds one of the largest moving networks all across the globe.
Allied is also commended for its partnership with local movers to make sure your specific relocation needs are met.
They will conduct an in-home estimate for you, which will give you a first-level experience of the company's enjoyable service.
Your coast-to-coast move will be handled with no stress on you when you commit it to the hands of their professionals.
Pros
Top-rated movers
Available all across the globe
In-home estimate
Professional movers
Cons
No tracking of shipment
None at the moment
This company was founded by two brothers over 100 years ago and has entered into a coast-to-coast moving and specializes in the residential move.
The company is one of the most trusted moving services in the country due to the transparency of its pricing.
A total of $150 will be deducted by the company from your moving estimate when you move during the off-peak season (September 1 to April 30). There are many other promotions from Bekins all throughout the year.
Pros
Experienced movers
Residential moves
Reliable moving services
Transparent pricing
Cons
No storage service
No tracking device
4. Atlas Van Lines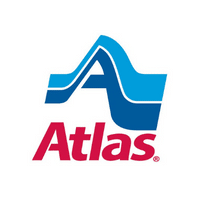 Atlas boasts more than 3,000 moving trucks in its fleet. This number of moving trucks means the company can handle large corporate relocations and is also capable of adjusting to any last-minute relocation requests from customers.
Atlas has locations in 48 states in the country and is well-equipped to offer efficient service to the customer.
You can get hold of any local Atlas agent via the online geographical location tool. Customers have reviewed them for excellent coast to coast moving experience over time.
Pros
Over 3,000 moving trucks
Available in 48 states
Moving equipment
Excellent coast to coast moves
5. Wheaton World Wide Moving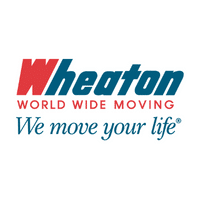 Wheaton World Wide Moving
Wheaton can complete many coast to coast moves at a time with its fleet of over 1,000 moving vans and trucks. This means that professionals can rely on Wheaton for their last-minute moves.
This company gives customers a non-binding estimate to have an idea of how much they should budget for their move. Apart from coast to coast moves, Wheaton is highly-rated for other types of moves in the industry.
Pros
Over 1,000 moving vans
Professional movers
Non-binding estimate
Top-rated movers
Cons
Can be pricey
No storage service
6. Two Men and a Truck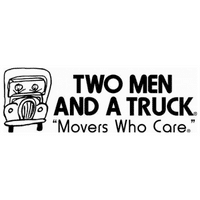 This company started with a moving truck to move households locally, but now serves 48 states in the country. It also makes use of an advanced GPS to track all its moving vehicles performing several coast to coast moves at a time.
The company ensures customers get what they pay for with its fleet of over 2,800 moving trucks that haul customers' belongings safely and securely. You are guaranteed of smooth moving experience when you hire this company.
Pros
Available in 48 states
GPS tracking of shipment
2,800 moving trucks
Safe moving experience
7. Mayflower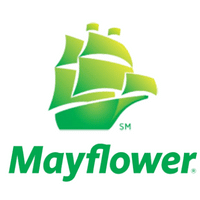 This company can compete with any top-rated coast to coast moving company in the moving industry. They are equipped with the required moving equipment and employees to complete any move.
Mayflower celebrated its 90th anniversary in the business in 2017 and still maintains its business model.
For instance, the company just included moving and storage of the vehicle, which is the first of its kind in the industry.
The company is licensed to conduct coast to coast moves across the country for residential and businesses.
Pros
Top-rated movers
Experienced movers
Moving and storage service
Licensed coast-to-coast movers
Cons
May be pricey
Lengthy quote process
8. Arpin Van Lines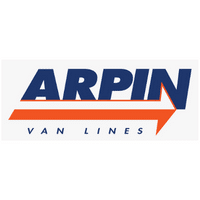 This company recently received a 92% rating from the IMA for its overall customer satisfaction service delivery.
Arpin has also been given the highly sought-after A+ rating by the Better Business Bureau, a feat achieved by only a few other reputable coastal movers.
Arpin is in charge of one of the biggest professionally trained agency networks in the United States, which presents customers with the opportunity to interact personally with expert movers. Without missing words, the company is one of the best in the United States.
Pros
Customer satisfaction
A+ BBB rating
Wide network of pro movers
Excellent customer service
Cons
Can be costly
The quote can take too long
How Much does it Cost to Move Coast to Coast?
It is important to quickly determine the cost of moving coast to coast as you set out to prepare for your coast to coast move. The best way to do this is to request binding estimates from three to four moving companies as explained above and select the best deal.
Once you know and understand the factors that affect prices, you will be able to control the total amount you spend on your relocation.
The below factors are put into consideration to calculate your coast-to-coast move:
Move distance: There is no arguing the fact that distance will make your coast-to-coast moving cost expensive. The distance will undoubtedly be about 3,000 miles, and that will cost you some money.
Shipment weight: You can save some money when you determine the total weight of your belongings. Reduce the number of stuff you are moving along with you to your new home to reduce the total weight. Kindly note, that buying household stuff in your new city is cheaper than paying professionals to haul it to the destination home. It will just add up to your moving cost.
Extra services: You will be presented with varieties of additional services by the best coast-to-coast moving companies, which will address your specific needs such as hoisting, packing, unpacking, storage, furniture disassembly, and so on. Each extra service will cost you additional money, so it is important to only opt for the ones you really need and cannot handle by yourself.
General Cost of Moving Coast to Coast
The local or short-distance move is way cheaper than moving from East Coast to West Coast. Although your option will determine your expenses but expect to pay within the range of $3,065 for a U-Haul rental Truck, to $10,000 to hire a professional mover; hence, consider the options below before you decide.
When hiring a coast-to-coast moving service, customers can expect to pay an average of $6,312 to $9,257.
Relocating a 1 to 4-bedroom house from one coast to another with all the contents in it packed and transported for you is included in this estimate.
Although the number of rooms in your house and the moving company you select will also affect your overall pricing, you can expect the best coast-to-coast movers to charge higher for a larger house.
Below is an estimated coast-to-coast moving cost from Charleston South Carolina to San Diego, California, as an example:
| | |
| --- | --- |
| Options | Cost |
| Truck rental | $3,055 |
| Self-moving | $3,064 |
| Full service | $5,116. – $8,906 |
How to choose the Best Coast-to-Coast Moving Company?
Here is all you need to know about your coast-to-coast move when you partner with a coast-to-coast mover to avoid unexpected events all through the relocation.
You need to properly research any moving company to that you plan to commit your personal possession to.
This is very important to ensure the safety of your belongings. Follow these steps to choose the best coast to coast moving company for your move:
1. Get Referrals
Seeking recommendations help you optimize your search for movers. Ask any of your family, friends, neighbors, or realtors if they've recently used the service of a moving company for an interstate move. Note that the most reliable testimony is through words of mouth.
2. Check their List of Services
You need proper planning and adequate preparations when moving coast to coast to have a successful completion.
This implies that you need to determine the number of services available with your prospective moving company.
For instance, check if the interstate mover can offer storage and other relocation services all in one package.
This will help you determine if you can hire them or move on to the next company. Your coast-to-coast move may require you to opt for a storage service to store some or all of your household belongings for some time.
3. Legal Status Verification
Check if the moving companies you've pre-selected are all licensed and insured. This can be done by visiting the official page of the DOT (Department of Transportation) and conducting a swift search.
All interstate movers are expected to be licensed by the government so they can be allowed to move household belongings across the country, meaning that they are given a unique USDOT number to prove their legitimacy.
Also, check if they are accredited by the Better Business Bureau (BBB) and members of the AMSA (American Moving and Storage Association) as it will indicate the coast-to-coast moving company's reliability.
4. Reputation
It shouldn't hit you as news that the best coast-to-coast movers have the best and most positive reputation online. They actually achieve this feat by providing great relocation services to customers while professionally handling their belongings and charging them responsibly.
You need to hire a top moving company for your upcoming coast to coast move as this type of move is considered the hardest non-country-to-country residential relocation.
You can read trusted reviews from real customers about any mover here on Moving Feedbacks and as well as websites like Yelp.
This step is of great importance as it will help you eradicate any headache from your move.
Read our post on "How to spot an online fake moving review."
5. Customer Service
Some moving companies are known for poor customer service. Your relocation experience will turn poor when you receive a late or slow response from your mover after complaining of lost or damaged items. You need friendly and responsive customer service from your moving company.
Reading online reviews from previous customers remains the best way to determine the nature of a moving company's customer service.
You can also visit the BBB website to check each page allocated for each accredited moving company to see how responsive they are.
6. Just Say No to Deposits
No reputable and reliable moving company with an excellent online reputation will request a deposit from you before you can make a reservation. Advance payment might make the moving company misbehave with the whole move.
Making advance payments also give movers total control over you and your belongings. Make sure any payment you make to your mover is done using a credit card so that it can be easily traced in case they refused to honor the agreement you both signed.
7. Opt for a Non-Binding to Exceed Estimate
You will be paying a fixed price for your move when you go for a binding estimate. This implies that you will be responsible for padding, packing supplies, and other extra expenses.
All these must be paid for within 30 days. However, you will pay the exact price estimated when you opt for a non-binding to exceed the estimate.
8. Watch out for the Moving Costs
Be sure to request an in-home moving estimate (use our moving cost calculator) from any of your movers when relocating to another coast. The estimate will point out the amount you will be paying for your upcoming move.
Try and get three or four different moving quotes from different movers for comparison. This will help you in getting the best deal for your move and also save some money.
Useful Tips for Planning Coast-to-Coast Move
Similar to every other move, you have to spare time to properly plan your coast to coast move as it can pose a difficult challenge.
Here are some useful tips and a checklist of some things you need to do to reduce the cost of your move and have a smooth moving experience:
1. Declutter:
Moving is the perfect time to reduce the number of items you have in your home. For example, relocating from the west to the south coasts can be a costly task. Hence, the need to reduce your expenses by getting rid of items you no longer use.
2. Gather some packing supplies:
Make sure you determine the amount of moving supplies you will need before you start packing. Moving supplies like blankets, moving boxes, bubble wraps, tapes, cutters, and so on are essential.
For more convenience in packing, get extra supplies to avoid exhausting it during the packing process. You can as well get some of these supplies free. Read our post on where to find free moving boxes.
3. Pack as early as possible:
Packing is generally a time and energy-demanding task. This is why it is so important to decide if you can handle it or have someone else do it for you. Similar to moving and storage, packing requires strategy.
And if this is your first coast to coast move, we strongly recommend you hire professional help. The moving crew can help you pack and load your stuff into the moving truck. Read more about Moving Help.
4. Gather and compare moving quotes:
Gather many moving estimates from top coast-to-coast movers and make a comparison before you decide on the one that offers services that match your budget.
Try as much as you can to avoid rates that are too low to be true, as it may be a sign of fraud from dishonest moving companies waiting to scam you of your hard-earned money.
5. Make an early reservation:
Book a coast-to-coast mover that will provide guidance all through the moving process at affordable prices. Coast to coast move is generally not cheap; however, you can find a moving company that will offer you high-quality service at affordable prices.
Hiring a licensed and experienced mover will relieve you of certain relocation burdens as they will work to make things easier for you. You can select from the above-suggested coast to coast movers.
6. Consider other options:
Store up some of your items that won't fit into your destination home at a rental storage facility. Understandably, there are some items you cannot get rid of due to the attachment you have with it.
Fortunately, you can store such items on rental storage if your new home cannot contain them. Read our post on the Top 5 Moving Container Companies.
7. Get a free coast-to-coast moving quote:
There is no need for you to follow the moving truck to the destination. You can fly to your new home while the moving company gets the belongings there for you.
Yes, this is how easy professional movers can make your coast to coast move to be. You may end up spending a lot of time, money, and energy when you try to handle the move by yourself.
Things to Take Note when Moving from One Coast to Another
In addition to the above tips, below tips will also go a long way:
1. Find out the cost of housing at the new coast to determine if your monthly income can cover
Considering the distance involved, you may not have the luxury of time or money to travel back and forth to search for a new home for your family, so try and hire a reliable and reputable real estate agent who will do the work for you based on your budget.
If you are determined to get the housing by yourself, then you can relocate into temporary housing for some months as this would give you enough time to search the nook and crannies of the city and get familiar with it.
Just understand that the housing price is not the same in every city.  
2. Conduct advanced research on your new hometown to get an idea of what living there would be like in the future
Keep an open mind all through the moving adventure and consider the greater things you can accomplish in this new city.
3. Prioritize safety when searching for the perfect neighborhood
Make sure the environment you choose is friendly, and has healthy institutions, good schools, calm and secure for you, and your family.
4. Prepare for possible effects of cultural differences
Get yourself and your household members ready to explore different cultures, lifestyles, social life, and points of view.
Regardless of the excitement that comes with the move, you are most likely going to face something different from the culture you are used to after you move to another coast.
5. Consider the climate condition
Are you and your family satisfied with the local weather? Do a proper research.
FAQs
How do I know if a moving company is licensed and insured?
Checking if your movers are licensed and insured is very easy. You can easily get it from the company's website, trucks, and advertising materials. Once you contact a moving company, request for their MC and DOT license numbers and take it straight to the website of the Department of Transportation, as well as the local authority.
They are required by law to offer you limited liability protection if they really possess the license. You can also get full protection coverage from some moving companies; while others may refer you to insurance agents they trust to purchase full coverage for your items.
For further information on moving, read our article on different types of moving insurance and rates.
How earlier should I contact moving companies?
This question is very popular. In most cases, you don't know the exact date you will relocate, and this makes it difficult to plan your move. However, it is helpful if you can begin to contact national moving companies at least 30 days before the move.
Doing this earlier gives you more time to research the movers and also reserve your relocation for the exact desired day.
What is moving estimate, and how many of it should I get?
Moving estimate is simply a calculated assumption of the approximate cost of your move. Movers arrived at an estimate by considering the number of items you are moving, the distance (local or interstate), the mover's rate, and experience.
We always advise that you get between 3 to 4 moving estimates to make a comparison of the companies' services and rates. Getting more moving estimates will let you easily figure out how much your move may cost.
Do you give moving discounts?
If you ask, some movers may provide you with moving discounts. All you need to do is to ask if there is any discount available that you can benefit from. This question should be asked at an early stage when you contact the mover to see if you can save some additional money. Read our post on the Best Moving Discount and Deals.
Conclusion
You have to understand that the distance of your move is very long. This means you can't afford to make any mistake. Make this article your guide for every step of the move to avoid having to go back and start your coast to coast move all over.