Top 5 Storage Companies in The United States
Moving Feedback expert team has researched hundreds of storage companies and later come up with a list of reputable storage companies that will provide you with the best storage unit that is suitable for your need and budget.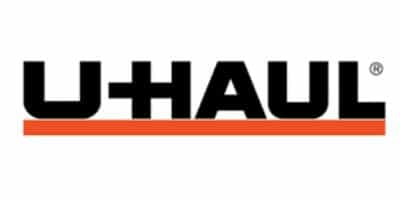 U-haul
Get a Quote
800-468-4285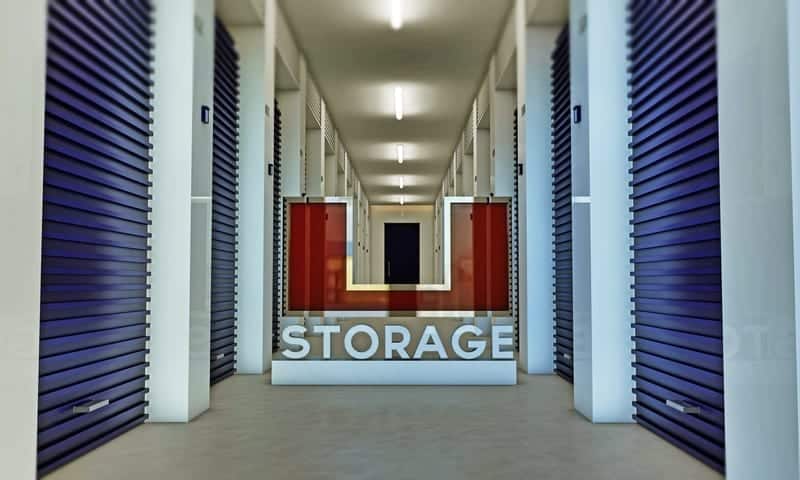 One of the most efficient methods of storing your possessions, whether, for weeks, months, or years is by renting a storage unit from trustworthy and storage companies.
The convenience that comes with using self-storage cannot be compared with storing your extra inventory, stashing your furniture temporarily, or decluttering your home into your garage, car, or basement at a friend's home.
For those looking to remove and store away some of their home belongings, the most secure and suitable option for them is by using self-storage facilities.
The monthly rental of storage space is also made available to customers by most self-storage centers. To ensure the safety of possessions from weather conditions or other elements, most of the storage units are stored in a climate-controlled area.
Self-storage facilities differ from one to another, as well as the services, prices, and security features all depending on the storage companies you chose to provide the facility.
Let's start by briefly discussing the main storage options available to the consumers.
Types of Storage Options
The 2 types of storage options discussed below are to be considered when figuring out the storage type you require.
1. Full-service storage
Services similar to valet style are provided to customers by full-service storage companies. It is known that a full-service storage company will pick up your possessions and drop it off to the storage facility.
Most of these companies also make it possible for clients to make a reservation for pickup and delivery via a mobile app.
When a client hires a full-service storage company, the stress involved in delivering belongings to the storage facility is eradicated as the company will take care of it.
Most of these companies will also take inventory of your possessions as well as photos of your items for proper documentation.
With this, you can easily check the photos or inventory list online if you forget any of the items in the storage.
2. Self-storage
This is certainly the most widely known storage option. Self-storage facilities allow for a safe and secure way to store possessions from home regardless of the size at an affordable price.
Customers are responsible for the delivery of their possessions to the storage facilities when they opt for self-storage. They will also pick up any belongings from the storage themselves if they need to.
Documentation of the items before storage is also done by the customers.
Compare Top 5 Storage Companies of 2023
Self-storage units allow for flexibility in loading and unloading of your belongings together with top-notch safety, security, and affordability.
Many of these storage units operate around the clock; meaning that customers can access their belongings at any point in time whether to add, remove, or rearrange.
If you are planning to declutter your home or looking to store up some of your items to create space, chose any of the popular storage companies below:
This company has thousands of storage centers all over the world and has the largest rental space in the United State, providing customers with a free sizing guide that enables them to determine the actual number of space needed and to get the exact storage size.
Public storage has been in the business for over 4 decades now, and they know exactly what customers needed for their self-storage.
They also offer $1 deals for the consumer on their first storage rent. This company makes it to the top of our list of the best storage companies because of its heavy presence all over the world and its availability in the United States, with over 142 million sqft of storage space available for rent.
Apart from the availability of storage, the company also has a variety of storage sizes at each of its centers so you can be sure you will get the exact size you need at affordable prices.
Why Moving Feedback recommends Public Storage
1. It has the highest number of locations compared to other self-storage companies
Public Storage has the most locations than any other self-storage provider. Public Storage offers many climate-controlled units for people in its thousands of centers all across the United States. This implies that you may get the perfect storage unit for your need in a nearby location.
Just like many other self-storage companies, there are differences in services and features based on location. Still, when you have more options to choose from, it is more possible to rent a climate-controlled storage unit for any of your household belongings.
2. It has various storage unit sizes
You can easily rent a climate-controlled storage unit for all your belongings regardless of the type with its dozens of storage unit sizes. Also, since there is no much climate-controlled storage unit in the market for rental, renting from a company that offers varieties of unit sizes means you have more chances of finding a climate-controlled storage unit.
Pros
Many locations
Several storage unit sizes
First-month discounts
Cons
No protection against pest
No 24-hour access
No personal-alarmed units
This company has over 1,700 self-storage centers available to customers across the United States. Their facility is well-lit, with modern-day security features, different types of storage units, and weather-controlled units.
The storage company is one of the most highly recognized self-storage options in the country.
Extra Space Storage provides suitable monthly contracts to customers. They also provide top-notch security features to customer's belongings.
The alarm system is also available to customers who prefer to add more security features to their belongings.
Extra Space Storage is in partnership with Budget and also offers a truck to help customers haul their belongings to the storage centers at a discount of up to 20%.
The company is ranked second on the list of top storage companies after Public Storage.
Why Moving Feedback recommends Extra Space Storage
1. Best value for the price
You wouldn't expect a company that offers a lower price such as Extra Space Storage's to still include great features like pest control, excellent customer service, and security.
However, Extra Space Storage offers the greatest varieties of services and features, unlike its competitors offering similar prices.
There are electric gates, on-site managers, and video surveillance on Extra Space Storage facilities, and each of them is treated more often for pests such as rodents and insects.
Based on your local facility, it is possible to rent an indoor, climate-controlled storage unit for your belongings that are heat-sensitive such as old photographs, vinyl records, and so on, or an outdoor storage unit you can drive to and load with patio furniture, boat, car, or your lawn decorations. If you are concerned about getting all your items to the storage facility, you can also get help from Extra Space Storage.
2. Great customer recommendations
You may like the sound of all of these, but you want to know what customers are saying about Extra Space Storage. We surveyed self-storage customers and asked to share their experiences with the rental companies they had worked with.
Each past customer of Extra Space Storage we surveyed said that they enjoyed the company's services and would love to work with them anytime they need for self-storage arises. To know more, kindly check our complete review on Extra Space Storage.
Pros
Online reservation discounts
Secure storage centers
Pest protection
Discounts for truck rentals
No deductible on in-house storage insurance
Cons
Facilities available only in 38 US states
3. U-Haul
U-Haul is a highly reputable moving company and also offers self-storage to its customers. Although self-storage rental at U-Haul may come at a higher cost, the quality of security the company provides for your belongings is worth the cost.
However, security can be breached, an accident may occur, and for this reason, U-Haul offers an insurance option known as Safestor that provides coverage for your possessions while they are in the company's storage unit.
U-Haul will replace any of your items that got damaged or stolen when you purchase Safestor.
U-Haul also offers portable storage containers if you would like to have your unit sent to your home for loading, and has the company send it back to you when needed; only that you will always have the unit sent to you before you can access them.
Why Moving Feedback recommends U-Haul's U-Boxes
1. Its location is all over the country for both local and long-distance moves
Aside from ReloCube from U-Pack, U-Box from U-Haul is one of the best portable moving containers on our list in all 50 states in the country. Also, the company is present in Puerto Rico and some parts of Canada and Mexico.
Many of the moving container companies on our list kind of have limited availability, so if you are far from PODS or 1-800-PACK-RAT location and you desire a moving container for a local move, you might want to consider U-Box as your perfect choice.
2. Great online booking process
All the companies on our list offer online tools to assist you in getting on with your quote, but not all of them allow you to finish without placing a call.
U-Haul gives you the chance to walk across your whole online quote from start to end, and it gives you the entire pricing information required on the process to choose the best options that match your move budget.
3. It offers different insurance options
U-Haul ensures the process of choosing your level of insurance coverage for your storage unit is easier. As you make your online booking, you just choose the insurance coverage level that you deem perfect for your shipment.
Pros
Available across the nation
Online container booking
Different insurance options
Cons
Wood-made containers
Required advance payment
4. CubeSmart
This is the most affordable storage company on the list. CubeSmart is the best option for you if you are looking for a storage company that provides a weather-controlled storage unit with great discounts and updated security features.
The company offers free truck rental to customers in some location; hence, making it easier for customers to get their belongings to the storage unit efficiently.
You will also get a nice discount if you plan to rent a moving truck to haul heavy items such as dryer set. This means that you will be spending less with the discount offered by CubeSmart.
The company understands that you want to protect your belongings from weather elements and theft.
The company also has adequate security in place to help secure your belongings while it is still in the storage unit. If your relocation requires you to rent a moving truck, then you are in the right place.
The company is in partnership with Penske and will offer you 10% discounts on rental trucks for a couple of hours or more.
If available, some locations provide free moving truck rentals to customers. This has been the best so far.
Why Moving Feedback recommends CubeSmart
1. Various storage unit sizes
Units from CubeSmart starts from 5 ft. by 5 ft. lockers to 10 ft. by 30 ft. vaults, which implies that you can get the right size for your storage needs whether you are downsizing, moving, or just performing some cleaning. Together with holding any quantity of stuff, you can save money from CubeSmart's variety of sizes.
Larger units are more costly, and if you get a storage unit rental from a company with not many sizes options, you may find out you've paid than the space you need. With CubeSmart's wide range of storage unit sizes, you can be sure that you won't be paying for what you don't need.
2. Storage for all vehicle sizes
Even though car storage is being offered by all the companies on our list, CubeSmart also offers storage for trailers, boats, motorcycles, and RVs. The company's vehicle storage can be for short or long term so you can store a classic vehicle for a single winter or a vintage car for many years.
In addition, there are indoor and outdoor storage spaces for vehicles in CubeSmart's facilities, which enable you to keep your valuable classic car in an indoor unit for additional protection.
To know more, kindly check our complete review on CubeSmart.
Pros
Free and discounted moving truck rental
Several rental rate discounts for storage
Free first 30days of storage
Cons
No certainty of pest protection
5. Life Storage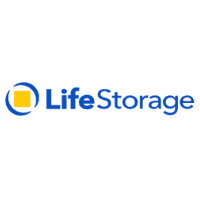 This company is located in over 28 states in the country and has over 750 self-storage centers. It is formally known as Uncle Bob's self-storage.
This company although at the moment is not as large as Public Storage or Extra Space Storage; it is, however, rapidly growing and has gained recognition as one of the largest self-storage companies all over the world.
The company keeps having new facilities all the time, meaning that your area might be having one soon if not already there.
The fact that Life Storage is ranked fifth on our list doesn't make it a poor choice, as it offers a user-friendly website, transparency in pricing, and 3 different typed of weather-controlled storage units which no other company offers.
The company is a strong contender for the best climate-controlled storage provider.
Why Moving Feedback recommends Life Storage
1. It has various climate-controlled units
If you are looking to rent an air-conditioned storage unit for your items or a storage unit that can control humidity for your musical instruments, Life Storage enables you the opportunity to choose from any of its three climate-controlled storage units.
Below is the complete list of climate-controlled storage unit types available with Life Storage:
Humidity-controlled storage units
Heated storage units
Air-conditioned units
Both air-conditioned and humidity-controlled units are very much standard for climate-controlled storage and assist in protecting your clothes from mold infestation or your art pieces from fraying or warping.
Note that using heated storage for your electronics can save it from freezing up or your wooden furniture from cracking because of cold temperatures.
So regardless of your location, Life Storage's collection of Climate-controlled and temperature-controlled storage units can save your metal belongings from rusting as well as your DVDs from melting.
Pros
The largest variety of climate-controlled storage units
Free truck rentals at certain facilities
Cons
Available only in 29 states
Pest protection not guarantee
Individually alarmed units not guarantee
The Following Table Displays the Top Self-Storage Companies
| | | |
| --- | --- | --- |
| No. | Top Self-Storage Companies | Website |
| 1 | Public Storage | www.publicstorage.com |
| 2 | Extra Space Storage | www.extraspace.com |
| 3 | U-Haul | www.uhaul.com |
| 4 | CubeSmart | www.cubesmart.com |
| 5 | Life Storage | www.lifestorage.com |
How Much Does a Self-Storage Unit Cost?
The size of the storage unit you are looking to hire is a major factor in determining the price. Another factor is the location of the storage facility.
Storage units in rural areas are much cheaper than those in urban areas. The cost of the regular 10 by 20 storage unit is about $100/month.
Smaller storage units will cost a lesser amount up to $40, and the larger units will cost above $200. a month.
The analysis below shows the breakdown of storage unit prices for general sizes in different locations:
Prices for 5' x 5' Storage Units 
Smaller location (population: 50,000 – 80,000) – $20 to $35
Mid-sized location (population: 500,000 -800,000) – $33 to $55
Large location (population: 1.5 million and up) – $50 to $85
Prices for 5' x 10' Storage Units 
Smaller location (population: 50,000 – 80,000) – $20 to $35
Mid-sized location (population: 500,000 – 800,000) – $33 to $55
Large location (population: 1.5 million and above) – $50 to $85
Prices for 10' x 10' Storage Units
Smaller location (population: 50,000 – 80,000) – $80 to $100
Mid-sized location (population: 500,000 – 800,000) – $90 to $120
Large location (population: 1.5 million and above) – $140 to $160
Prices for 10' x 15' Storage Units 
Smaller location (population: 50,000 – 80,000) – $100 to $120
Mid-sized location (population: 500,000 – 800,000) – $125 to $150
Large location (population: 1.5 million and above) – $175 to $200
Prices for 10' x 20' Storage Units 
Smaller location (population: 50,000 – 80,000) – $100 to $150
Mid-sized location (population: 500,000 – 800,000) – $175 to $200
Large location (population: 1.5 million and above) – $250 to $280
Prices for 10' x 30' Storage Units 
Smaller location (population: 50,000 – 80,000) – $165 to $175
Mid-sized location (population: 500,000 – 800,000) – $200 to $220
Large location (population: 1.5 million and above) – $275 to $300
Full-Service vs. Self-Storage
A self-storage unit is the most preferred option for most customers looking for storage because it is easier and affordable to use.
Customers will pick up their items at their own pace when using self-storage service, unlike having to make a reservation for pickup from a full-service storage company.
If the volume of belongings you plan to store is not much, and you have access to a vehicle, then it is advisable to opt for a self-storage unit.
However, full-service storage is the best option for those living in big cities where parking and driving are strictly regulated.
Full-service storage provides convenience on storage for those living in buildings with elevators in the city as many of them have no personal vehicle.
It is advisable to opt for full-service storage if it is available in the city you live in. However, self-storage still remains a good deal for consumer due to many other benefits associated with the service.
Things to Consider Before Choosing Storage Unit
Here are the lists of things to consider when researching different storage facilities.
Lighting – for example, if the facility is lit
Sizes offered
Level of accessibility – find out if they will allow you to access your belongings anytime, if they open on Sundays and holidays, and if you are satisfied with the working hours of the company before you rent a storage unit.
Number of locks
Climate control
Video monitoring
In-person Inspection
Online reviews of the facility
Pricing and contracts offered
General safety and security of the facility
Various Sizes of Self Storage Unit
Self-storage units come in various sizes and configurations. It is important to know the exact amount of space you will need for your possessions as larger storage units cost more monthly. This is important so you don't end up paying for unused space.
It is also crucial to take the design of the storage into consideration. Some of this storage is narrow and has many vertical spaces, while others are wider and has lower roofs.
Below are various sizes of self-storage units:
1. Small Size – 20 to 80 sq-ft
You can opt for a 5 by 5 or 5 by 10 small-size storage unit if the volume of your item will perfectly fit into a standard closet. Small storage units have varieties of sizes that can accommodate up to possessions that can fill a walk-in closet.
A small storage unit can contain a room of furniture along with some moving boxes, or a one-bedroom apartment. This storage unit size will comfortably house your chairs, small furniture, moving boxes, and bookcases.
2. Medium Size – 81 to 150 sq-ft
You will have to opt for a medium 10 by 10 storage unit (close to 100 sqft and above) if your belongings perfectly fit the size of a regular bedroom after packing, as it is the perfect size for your items. The size of medium storage units is the same as that of a modest garage.
Medium storage unit sizes from the size of a small bedroom unit to the unit size that is approximately the same as the size of a small garage.
These storage units can contain a single-bedroom apartment to a two-bedroom home full of items. Items like desks, frames, sofas, chairs, moving boxes, and mattresses can be stored in these units.
3. Large Size – 151 to 300 sq-ft
Household items such as patio furniture, beds, desks, sofas, bookcases, and other large items can be stored in large storage units. The storage units can contain from three rooms to six rooms of furniture.
If after packing your items you visualize that it amounts to the size of a 1-car garage or a big living room, then you need to opt for a large storage unit.
4. Extra Large – 301 sqft and up
This particular storage size can store up any packed items visualized to be of the same size as a garage made for more than a car. It is popularly known for storing larger household items such as baby cribs, sofas, appliances, patio furniture, mattress set, and so on. This particular storage unit size can store up to a five-bedroom home or more.
How to Choose the Best Storage Company
With the availability of many self-storage facilities, to determine the one that is best for you can be challenging. However, we have researched and come up with practical helpful tips to choose the best. These include:
1. Be Specific
Consider the items you plan to store and the duration of storage. You will determine what you need when you first identify what your needs are. Here are many options available. 
Make a list of the belongings you want to store.
List out the belongings you may need to access while in storage.
Take the measurement and calculate the overall packing size of the possessions you are storing.
Enough space to allow for ventilation and convenient access.
2. Check Facility Features
Ensure you only opt for a storage facility that grants you access to your belongings whether on a 24-hours basis or during business hours as provided by some of them. The security of the facilities should also be a major factor to consider, make sure it is well fenced and with security cameras in every angle.
3. Determine if there's a Need for Climate-Controlled Storage
Both the temperature and humidity sensitive items are kept in perfect shape by the climate-controlled spaces. This can solely depend on the climate in which your belongings are being stored. For instance, storing items in dry weather could cause cracking of woods while mold and mildew could be caused by humid temperatures.
Make sure you take your time to conduct proper research purposely on the cost of the storage unit and the value of your household possessions. Although the cost for weather-controlled units can be higher; however, the money spent on it is not a waste as it guarantees the safety of your possessions.
4. Consider the Distance
Regardless of how favorable the deal on a unit might be, if the distance to the facilities is far and you have to drive many miles to get to it, knowing that you are using the storage for a longer period, it is better to pay more for a nearby facility.
5. Cost for Storage Facility is not Constant
Business owners are allowed to set their prices as most of the storage centers are owned and operated independently. It is advisable to try 3 to 5 different facilities to see if you can get a better deal. Most of these storage companies do provide promotions to customers.
You can ask your preferred storage company of any available deals. You can as well mention another storage company's promotion; they might be forced to offer you the same deal.   
6. Access
There must be ease of access to your storage room, most especially, if you will be accessing it frequently. Loading and unloading points should be available and nicely protected from the weather element. Most of the storage companies will provide you with trolleys and other relevant tools to make your loading and unloading easier.
7. Check Insurance Requirements
Check your renter's policy or homeowner's insurance to see if there is any coverage for the belongings you plan to store. The actual policy might include the type of storage to be used to enjoy the coverage. There are also storage companies that offer insurance on your stored belongings.
8. Verify Security
Avoid making the mistake of considering the only cost. What you need is a company that offers adequate security for your belongings, different features to satisfy customers and varieties of unit sizes that perfectly fit your items.
Check for perimeter fencing, electronic access, security cameras, and security locks. You should also check how knowledgeable their management is in providing answers to any questions raised by customers and also walk you through the facility.
9. Check Reviews
Before making your final decision, check for online reviews from old customers. Consider only the company that offers quality service with uttermost convenience.
10. Know Facility Policies
There are various rules for various storage facilities. Most of them provide monthly rentals while others provide services for a specific period. Many of these storage facilities have rules guiding the types of items that can be stored in their units; so be sure to check their rules if you have an uncommon item to store so you can be certain of the safety of your belongings.
Reasons Why You Need a Weather-Controlled Storage Unit
You will probably need a climate-controlled unit if you are storing furniture and clothes. This type of storage unit is being offered by most storage companies.
Weather-control features in a storage unit protect your possessions from excessive temperatures, humidity, and other weather elements.
They also prevent your possessions from mold, mildew, and other unpleasant weather condition.
The Centre reported for Disease Control and Prevention (CDC) that mold grows on dust, carpet, ceiling tiles, paints, paper products, wallpaper, cardboard, upholstery, fabric, and wood products.
You will need a climate-controlled storage unit to store any of these items.
Frequently Asked Questions
Do I need to bring anything with me to rent a storage unit?
If you are visiting a storage company in person with the aim of renting a unit, you should bring certain documentation with you. Storage facilities require a photo ID, such as your passport, driver's license, or state ID, to rent a unit in your name.
Most storage companies are not going to run a credit check, as you are not paying for your storage unit in installments. You pay in full for each month of storage.
What is the best way to load up my storage unit?
It is always a good idea to have a plan for how you are going to place items into your storage unit, as it makes accessing specific boxes easier in the future. Start by packing items strategically, depending on how often you use them.
Pack all items you rarely need with each other and place those boxes near the back of your storage unit. Then add in furniture, appliances or other large items. Place boxes with your most frequently used items near the front, so you can get to them at any time.
Am I renting a storage unit month to month or for an entire year?
Most storage facilities offer the option of a month-to-month lease, six months lease or an annual lease. The option you choose depends on your self-storage needs.
Individuals who are planning to keep some items in storage for the medium to long term should go with a six-month or annual lease, as the monthly cost is usually discounted by the storage company.
If you are only planning to keep items in storage for a few months, a month to month lease is best.
Does the floor where my storage unit is located matter?
The floor of your storage unit may matter depending on your circumstances and the amenities available at the storage facility.
If the storage unit is on the ground floor, it may be a drive up unit. That means you can drive your car or truck very close to the entrance of the unit to load items.
Another issue with units on a higher floor is that you may have to climb a flight of stairs to access the unit. Most facilities do have elevators, but they are not always operational, which could make transporting items to and from the unit more challenging.
Are pests a concern when storing items in a storage unit?
It is important to ask the storage company if they take steps to prevent a pest infestation inside the units. The facility should have regular sprayings on their property to ensure pests such as ants and roaches do not get into the units and your possessions.
Regardless of the facility's policies, you should avoid placing any perishable and food items inside the unit. Ensure all items are clean and dry when they go into the unit, and avoid placing anything inside the unit that could leak water.
Are there any consequences for not paying my storage unit bill on time?
Yes, you will experience consequences if you are late in paying your storage unit expenses. When you are late by a specific number of days (written in your contract), you are charged a late fee by the storage company.
Individuals who do not pay their bill within 30 or 60 days (specified in your contract) may be at risk of losing their possessions. Each state in the United States has specific laws regarding this process.
When you go 30 or 60 days without a payment, an auction is held and your items are sold off by the storage company. Any money they raise from the auction is used to pay your debts to the storage facility, while the rest is sent to you through a money order.
Conclusion
Be wise with your decision. Taking your time to properly research the perfect storage facility for your needs is the best thing you can do for yourself as you wouldn't want to change from one facility to another once you moved your belongings into a storage unit.
It is not necessary for you to opt for the largest company as that doesn't guarantee a quality service; however, the company that stands out in self-storage service is able to maintain its position because of the quality of service and reasonable rates. Begin your research by looking for these 5 top self-storage companies and you can choose from and get a storage facility that offers the exact service that matches your needs affordably.