Top 10 Cheap Storage Units of 2023
Temporary storage is required for your items if they are to be stored temporarily. You probably require extra space for additional inventory, or you want some items to be stored away from your home over a period of time.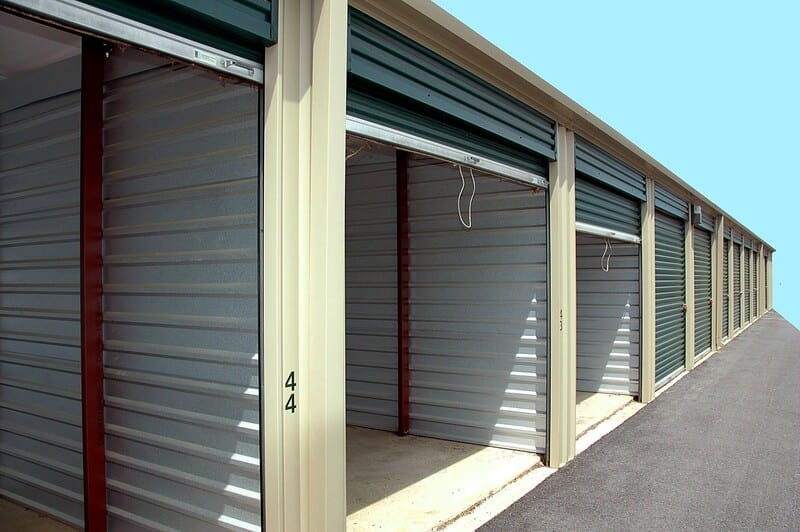 Most college students go through the stress of taking their stuff home before they get a place to stay for the next term during summer.
Cheap Self-storage provides you with convenience and security on your belongings when stored in them, whether for some nights, weeks, or the whole summer.
Compare 10 Cheap Storage Places of 2023
Our team rated cheap storage unit companies that offer size guides, weather-control options, storage calculators, and 24-hour access to be the top.
Our price comparison is focused on the monthly cost of a 10 by 10 storage unit. Higher rates may be charged in areas with increased average rents.
Below are our picks for cheap storage unit companies you may consider for a great deal:
1. Sparefoot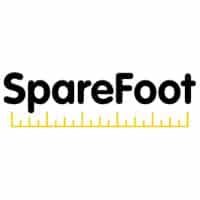 This company is an online-based storage solution center with more than 12,000 storage centers across the country. Sparefoot was established in 2008 and had its headquarters located in Austin, Texas.
Both businesses and consumers can visit their platform, make a reservation, and compare both full and self-service storage units, including mobile storage solutions on their website.
The location of the place, gathering of information based on the sizes of the storage units, which include 5 by 5, 5 by10, and so on, are present in each facility.
The company offers discounts to students, and military and rental are available every month. Each facility determines both its payment option and insurance, as contained on its website.
The company also provides moving supplies and storage unit size guides in each of its facilities. Some of the Sparefoot facilities offer climate-controlled storage units and mobile storage containers as well as 24-hour access by consumers.
Why we recommend Sparefoot as Cheap Storage
Sparefoot's rates were the lowest of all the storage providers we researched. However, prices of storage differ from one location to another no matter the company you choose.
These varying prices make it tougher to predict prices accurately, and it implies that the budget option at a particular location may not be enough in another.
Whether you require access to your storage unit daily or once a year, Sparefoot gives the convenience of a nearby location that you can access immediately.
Pros
A most extensive nationwide network
The first month of storage rental is as low as $1
Up to 15% online rental discounts
Cons
No certainty of video surveillance
No assurance of pest protection
2. Extra Space Storage
This company is a self-acclaimed second-largest storage company in the United States having thousands of storage centers nationwide, providing business, personal and vehicle storage solutions to customers.
The significant building and availability of Extra Space Storage make it one of the best storage operators on our list.
The company is located in the Lowry district, and it uses an old airplane hangar converted into a modern storage facility for its operations. Customers from nearby neighborhoods such as Cherry Creek, Montclair, and Hilltop enjoy using Extra Space because of its friendly employees and unique facility.
Extra Space Storage has about 1,500 storage units in Puerto Rico, Washington DC, and other 35 states in the country, including about 750,000 storage units and more than 80 million sqft of storage space available for personal or business rent, as well as vehicle storage.
The company also offers the first month for free and a 20% discount for online reservations. Their smaller units (5×5) costs $48 per month, and their 10×30 units go for $455 per month.
The security of the facility is certain, and daily drive-up access to your unit is granted from 6 am to 10 pm.
Why we recommend Extra Space Storage as Cheapest Storage
You definitely will expect a company that offers lower prices as Extra Space Storage to not ensure security, pest control, or customer service.
However, Extra Space Storage offers the best variety of services and features unlike its competitors in a similar price range.
The company's facilities have electric gates, on-site managers, and video surveillance, and each location is treated often for pests similar to insects and rodents.
You may find all of these impressive, but what about what other customers feel about Extra Space Storage? We discovered from our customer survey on Extra Space Storage that the previous customers would work with the company again anytime they need storage.
Sizes and Monthly Costs of Extra Space Storage's Unit
| | |
| --- | --- |
| Unit Size | Monthly Rental Cost |
| 5 ft. by 5 ft. | $35 to $41 |
| 10 ft. by 5 ft. | $50 to $59 |
| 10 ft. by 10 ft. | $45 to $98 |
| 10 ft. by 15 ft. | $110 to $129 |
| 10 ft. by 30 ft. | $222 to $261 |
Pros
Online reservation discounts
Secure storage facilities
Pest protection
Discounts for moving truck rentals
Non-deductible in-house storage insurance
Cons
Facilities in only available in 38 US states
3. Life Storage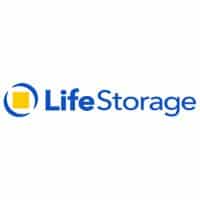 This company provides unique facility features to customers as well as top security and other moving services on their belongings. The company also offers climate-controlled storage units for your household belongings which may include watercraft, wine, and vehicles.
Even though the company only offers storage units of standard sizes, they also provide many auto storage units that can contain many moving boxes and other big items.
Life Storage is on our top list of storage operators due to its commitment to providing excellent customer service and quality of service delivery at all times.
The storage units from the company contain features like a free moving truck, daily customer support, an uninterrupted surveillance camera, hand carts, and climate control. To get any type of storage project, this is the best place to look.
The smallest storage unit from this company is the 10 x 5 that costs $72 per month and the 12 x 20 is the largest and costs $220 per month. Make sure you carefully focus on their price as the company is currently offering a 50% discount on your second month or even free of charge based on the unit.
Life Storage also allows you access to your nits from 6 am to 10 pm with separate intervals during holidays.
Why we recommend Life Storage as Cheapest Storage
If you are looking for an air-conditioned storage unit to store your electronics or you need to store your musical instruments in a humidity-controlled unit, you can get all these from Life Storage.
It offers 3 different types of climate-controlled units and is perfect for climate-controlled storage that prevents mold infestation on your cloth, or warping or fraying of your art pieces.
So, regardless of where you live, Life Storage's varieties of climate-controlled and temperature-controlled units can prevent your DVDs from melting and your metal tools from rusting.
Pros
Highest types of climate-controlled units
Free truck rentals at some locations
Cons
Present in only 29 states
No assurance of pest protection
No certainty of individually alarmed units
4. 1-800-PACK-RAT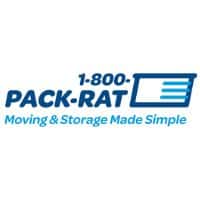 This company provides great storage solutions for individuals, families, and businesses planning to relocate on a short or long-distance.
1-800-PACK-RAT provides all-steel and waterproof storage containers with doors using patented chamber technology which makes the containers usable as an ozone chamber to take care of items that may be damaged by smoke or water.
Even though this company is neither storage nor a full-service storage company, the storage options they provide cover the things they lack. The company is known to be more dedicated to providing excellent support services to customers and helpful resources.
The company partners with HireAHelper and thus connects customers with moving teams in their location. The company also states that they are into relocation services at affordable prices, as well as long-distance relocation with professional long distance movers helping you with the process.
1-800-PACK-RAT also provides customers with a one-month free rental and insurance coverage of about $10,000 free of charge.
Why we recommend 1-800-PACK-RAT as Cheapest Storage
This company offers discounts that cannot be matched by any other company. In most cases when contacted, a customer representative of the company asked us about the other quotes we received and offered us discounts like reduce moving costs or a free month's rent. The company often offers to match the price of PODS which is its closest competitor.
The quality and low costs offered by 1-800-PACK-RAT are difficult to match. Similar to PODS, 1-800-PACK-RAT's units also include 30-days of storage added in your rental quote.
Even though it is added whether you need the storage or not, you will appreciate its inclusion if you need it, or if you want to pack or unpack your unit at your own pace.
Pros
Different container sizes
Weatherproof metal moving containers
Offers binding quotes
$10,000 in moving protection on interstate moves
Cons
A phone call is required to complete long-distance quotes
Less availability unlike U-Pack or PODS
5. Storage Sense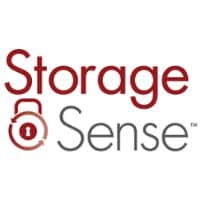 This company provides a significant number of unit types and sizes for customers with ease of identifying the perfect storage solution for their belongings via thorough descriptions of their facilities, with location details, working hours, and other relevant features, even though their coverage area is limited.
Despite the friendliness of the company's website, there is no information as to the pricing and monthly fees of the company on their page. Regardless of this fact, this company is one of the best options for those looking for an affordable storage solution with a variety of unit sizes.
Although the company is into monthly leasing of units, it is, however, not certain if they can rent for longer periods.
Storage Sense offers promotions to individuals and businesses like a move-in rate of $1 for the first 30 days and a 50% discount for the first 30 days as well.
They also offer insurance coverage of $2,000, which costs $9 each month up to $20,000 at $83 per month.
Why we recommend Storage Sense as Cheapest Storage
This company offers a promotion to people and businesses, such as a move-in rate of $1 for the first month and a 50 percent discount for the first month as well.
Even though some of the other rental companies we listed offer just one size of the container, Storage Sense has several sizes to select from when planning your relocation.
The convenience that comes with this for packing and unpacking your possession is much appreciated. If you plan to load and unload your belongings using just one moving container, you know the exact place where your items are.
Pros
Truck rental is free and discounted
Different discounts on storage rental rate
Free rental on the first month of storage
Cons
Low online presence
Not enough info on pricing available on the website
6. U-Haul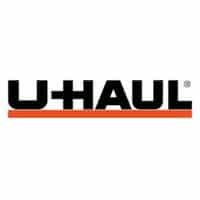 Alongside its reputation as a moving company, U-Haul is also a reliable name in storage. Its prices can be a bit costly, but if you are looking to protect your items with some of the safest security in the storage business, check what is offered by your local U-Haul storage facility.
U-Haul has over 2,000 self-storage facilities in the country and offers storage services via an extra 4,000 affiliates, bringing the total to over 6,000 locations across the nation.
Units are available in small, medium, and large sizes, and some city areas offer affordable storage lockers.
You can get indoor and outdoor units, vehicle storage, and climate control. There is also 24-hour video surveillance on storage units.
Why we recommend U-Haul as Cheapest Storage
There are times when even the best security can be breached. That is why the insurance program called Safest or offered by U-Haul provides coverage for your items while they are kept in storage.
Once you purchase Safestor, U-Haul will replace any of your belonging that gets destroyed or stolen. There are also alarms on U-Haul storage locations and each storage unit.
So even if a burglar manages to bypass all your unit's security, your alarm would notify the site manager of the presence of the burglar if they had tried to break into your storage unit.
Pros
24-hour access at many centers
Open and enclosed options for vehicle storage
Free 30-days when for a 1-way truck rental
Cons
Different storage features at different storage centers
7. Public Storage
This company has the highest storage space in the nation. There are more chances of finding the perfect size and type of unit nearest your location with several availabilities.
The company has been in the storage business since 1972, which implies that they will take proper care of your belongings for a longer period.
If you are not satisfied with the online savings, Public Storage offers new customers their first 30-days of storage for as low as $1. A one-time small administrative fee will be charged, and it varies from one location to another, but mostly about $25.
Just like any other storage provider, each location has different services and features. Still, with many options to choose from, you have wider chances to get a climate-controlled unit from a Public Storage unit for your wine collection or other weather-sensitive items.
Why we recommend Public Storage as Cheapest Storage
There is no other storage company with more locations than Public Storage, which is not easy to achieve. With many facilities across the United States, Public Storage makes it easy and convenient to access a climate-controlled storage unit.
Public Storage has over 12 different storage unit sizes and thus makes it easy to locate a climate-controlled unit for all your personal belongings.
Pros
Several of locations
Availability of many storage unit sizes
First-month discounts
Cons
No pest protection
There is no 24-hour access
Individually-alarmed units not available
8. CubeSmart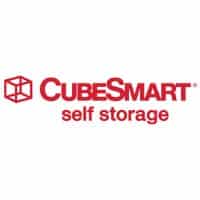 You can store anything with CubeSmart, whether your RV or your old but sentimental clothes that you can't bring yourself to give away.
You can find the best home for the items lurking around in your home, garage, company store, or your attic with CubeSmart as it is the most affordable company on our list.
With great discounts, security components, and electrical outlets in its storage units, which are all uncommon, CubeSmart is the best way to go if you need a climate-controlled storage unit.
Why we recommend CubeSmart as Cheapest Storage
Even though all the companies we have on our list offer vehicle storage, CubeSmart also provides storage for trailers, boats, motorcycles, and RVs.
The company's vehicle storage can either be temporary or long-term storage so that you can store exotic vehicles for just a winter or a vintage vehicle for many years.
CubeSmart understands that you want protection on your household items from humidity, theft, and heat. With climate-controlled units, the company offers great security features to make sure your upholstery and other furniture items are safe.
Pros
Free and discounted moving truck rental
Different rate discounts on storage rental
The free first month of storage rental
The unit features electrical capabilities
Free moving truck rentals at some locations
Cons
No guarantee of pest control
9. Simply Self Storage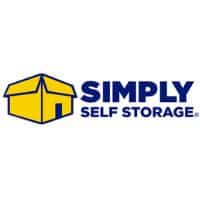 Each Simply Self Storage center may not be as large as other storage companies on this list, but the company is present in 23 states and still counting. Offering unit sizes that range from 5 by 5 up to 20 by 30 and special storage services for car owners and businesses.
This is alongside outdoor storage for RVs, which makes this company one of the best to consider. In general, this company owns 116 facilities, and an extra 20 properties have just been bought for expansion.
Why we recommend Simply Self Storage as Cheapest Storage
Simply Self Storage assists in bridging the gaps that may not be covered by your homeowner's insurance by offering you an automated $2,000 worth of coverage to your storage unit.
You can choose not to include this insurance, but it is always nice to know that there is no need for additional thought you need to do in protecting your stored items.
Other benefits include mini storage units, which are ideal if you are storing a few moving boxes.
Pros
The unit has electrical capabilities
Outdoor storage available for RVs
Cons
Limited coverage
No 24-hour access
10. Storage Mart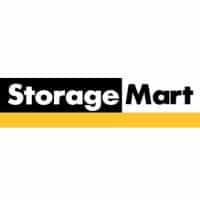 This company was established in 1999 by Gordon Burnham and is now one of the leading standalone, privately-owned storage companies in the country.
The company right now owns and operates sixteen million sqft of storage, which can be found across 204 storage centers in the United States, United Kingdom, and Canada.
Storage Mart's headquarter is in Columbia, Missouri, and its current CEO is Mike Burnam, and Cris Burnam is the President. The company is also accessible, with some facilities offering uninterrupted access and others giving prolonged access for renters who work late hours.
Why we recommend Storage Sense as Cheapest Storage
Storage Mart is one other small company that has great features, especially when it concerns security. Aside from security fencing and video surveillance, the company features keypad gate access into and out of its storage centers.
Customers are expected to enter their unique PIN to enter and exit the facility, thereby giving an additional security layer.
Pros
Offers 24-hour access self-storage available
Almost every locations offer extended access for free
Security cameras
Facilities surrounded by a fence
Cons
Insufficient coverage
No on-site Managers
What is the Cost of Renting a Storage Unit at a Glance?
It will cost an average value of $88.85 to rent a storage every month. This cost is just 2.5% lesser than the average cost in the year 2017. All orders for the entire storage sizes and types are included in the average package provided by companies the previous year.
The average price/sqft is also reducing. The average price per annual sqft was $0.96 in 2018, compared to $1.01/sqft in 2017.
The increase in new storage construction nationwide is the major reason why prices are fallen. Prices in many locations are reducing drastically as the demand for storage units is being met by supply gradually.
Meaning that storage companies are deflating prices due to the rise in competition compared to recent years.
Storage Unit Prices Comparison
| | | |
| --- | --- | --- |
| Storage Unit Size | Best For | The Average Price For Self-Storage (Monthly) |
| 5' by 5' | Few moving boxes, 1 or 2 furniture items | $60 |
| 5' by 10′ | Seasonal items such as lawnmowers, boxes containing Halloween decorations | $70 |
| 10' by 10' | Few rooms' worth of items | $110 |
| 10' by 15' and 10' by 20' | An entire home's worth of belongings; ATVs, cars, boats, or motorcycles | $130 to $180 |
Average Costs of Non-Climate Controlled Storage Size
The cost of renting a storage unit is between $35 and $50 every month for a 5 x 10-foot storage unit. It will cost about $175/month for a 10 x 30 foot as well.
The security measure on a cheaper storage unit is always lower. The prices given above are for regular outdoor storage units with no options.
Average Cost of Climate-Controlled Storage Size
The monthly cost of the average climate-controlled unit increases by $25 – $30 higher than non-controlled storage units. The monthly cost of a fully-loaded 10 x 30-foot weather-controlled storage unit is around $350 while the monthly cost for a smaller 5 x 10-foot storage unit with options ranges from $120 to $175.
The Median Monthly Price Range for Storage Unit
| | |
| --- | --- |
| Type | Rent per month |
| Standard storage unit | $60 to $180 |
| Climate-controlled storage unit | $75 to $225 |
Factors Affecting the Cost of Storage Unit
Kindly note that the average prices given above are for both climate-controlled and regular units that have no climate-control feature. Generally, climate-controlled storage is much costlier than regular units with a 30% to 50% increase.
Many other factors can influence the price of storage units regardless of the location. For instance, a storage facility in an urban area will generally be more costly than one in a rural area.
These other factors must be given serious consideration when looking for a storage unit for rent.
1. Climate Control
Climate-controlled units protect your stored belongings by regulating humidity and air temperature throughout the storing period. Be prepared to pay more than usual to rent a climate-controlled unit because its installation, maintenance, and powering require extra costs.
Although you will be able to save some money by renting a regular storage unit; however, your belongings will be prone to excessive-high humidity and temperatures.
If you are storing durable items for a short period then you have no cause to worry; else, it is recommended to opt for climate-controlled storage units for delicate and valuable items for a longer period of storage.
2. Seasonality
The cost of renting a storage unit from May to September is always high compared to the rest of the year. This is because most Americans relocate to new homes during this period, causing a great rise in demand.
Storage companies during this period also inflate the price for storage units. You will save more money when you rent a storage unit during the off-season than you would do during the peak season.
3. Storage Sizes
The size of storage units is probably the major factor that determines its cost. Larger storage units are generally costlier than smaller units.
But based on per square foot, the cost of larger storage units should be lesser. To calculate the price per sq-ft, multiply the unit's size (10 by 10 = 100) to determine the overall square footage.
You can then divide your monthly rent by the overall sq-ft. the answer will give you the price per sq-ft, and thus will let you know if you are being over-charged on larger storage units.
4. Special Storage Offers
The storage industry is widely known for its promotions and specials. For instance, some of these companies don't charge for the first month. Consider these promotions when given the overall price of a storage unit by your storage company.
Make sure you read the terms and conditions of the promotion to know if you are required to make certain commitments, whether small or big. Sometimes, storage facilities will offer discounts to members of a club or professional organization; so, make sure you ask them.
For instance, SpareFoot offers a one-month free storage service for members of AAA and also gives them a gift card worth $20.
5. Insurance Coverage Cost
Kindly note that the cost of insurance is not added to the price of the storage unit. The majority of storage companies ask that you insure your belongings while some may require proof of insurance.
In most cases, your renter's policy or homeowner's insurance will provide coverage for your belongings, but not all the time.
Your storage facility can also provide insurance for your belongings at a cost. It will cost about $10 – $12 monthly to purchase a $2,000 coverage. This price can increase up to $30 and provide insurance coverage worth $5,000.
Average Monthly Rate for Storage Insurance
| | |
| --- | --- |
| Coverage amount | Cost per month |
| $1,000 to $4,000 | $6 to $12 |
| $5,000 to $10,000 | $15 to $18 |
| $10,000 to $15,000 | $20 to $25 |
6. Type and Location of Facility
The type and location of the storage facility is also important factor that determines the price. A storage facility in a populated city will cost more than one in a remote area.
This is because demand will be higher in cities than in rural areas. The type of facility, as well as the condition and age, are also factors that influence the cost. Modern storage facilities are typically higher in cost compared to older storage facilities.
There are many other amenities available that will increase the monthly cost of renting a unit. For instance, a storage facility that provides video coverage all through the facility might charge more than a storage facility with no surveillance camera.
To gain regular access to your units, you might also be charged a certain amount depending on your location. There has been a report of facilities that uses a kiosk system to manage rentals.
This particular type of storage system might come at a cheaper price because there is only an onsite manager and no form of wages for the employee.
7. Other Facility Charges
Check with your local authorities if there are taxes incurred on monthly storage rent. Some storage facilities might as well include an administration fee on the overall monthly cost estimate.
Use our online moving cost calculator to calculate your moving cost.
What Are The Uses of Cheap Storage Units
Although, the majority of them cannot be covered in this list, however, if your storage unit allows you to save some money or you don't plan to use it for a longer period, then it is safe to say OK.
Whichever way you want to use a storage unit, ensure your purpose is legitimate and not illegal.
Below are some examples of the usage of smart storage:
1. Relocating, buying, or selling a home:
This is one of the best times to opt for storage. I once said that when we were looking for an apartment, we invest in a storage unit for 30 days.
You are not considering moving your furniture and household items with you while going to crash on your friend's couch for a week before you move into your new home.
Storage is also a nice option for those relocating for their job and doesn't have a place to live in yet.
You can as well rent a storage unit if you are renovating your home and you need to store some items in the process.
2. Making payment for a little extra space
The majority of the smallest storage units (a walk-in closet size) in our area were cheaper. Although prices are determined by location and company, however, you can get an affordable storage unit if you will devote your time.
You will be able to save some money if you are facing hard times fitting all your belongings into your home.
Evaluate the cost involved in renting a storage unit for your non-essential belongings and the cost of moving to a larger apartment or home.
3. Protecting an investment:
If you do not have a secure place to keep your luxury car or other valuable investment in your space, then you can opt for a storage unit. You will also be required to conduct a cost evaluation again.
If you truly have a series of belongings that needs proper care and you can pay for a storage unit – go ahead.
However, if renting a storage unit will take a massive part of your budget, you will have to calculate if the return on the investment will make up for it.
4. For business purposes:
Small enterprise owners can make good use of storage units. For example, there are many lawn care companies and contractors in our area.
These companies rent storage units for their equipment rather than paying a huge fee for an office with an attached warehouse.
You can also rent a small storage unit that contains file cabinets for your files if your business only has files but no equipment.
There is a need for proper documentation for longer periods as an enterprise owner. Renting a storage unit may allow you to save some money than opting for a larger office in the long run.
Frequently Asked Questions About Storage Units
How much does it cost to rent a storage unit?
The monthly rate of your storage unit will be based on the season, size, location, and availability of the storage unit. That is why there is no general answer to this question.
However, you can generally determine how much you pay from the number of square footage you rent, so the higher the square footage, the higher you will pay. Use the company's self-storage estimates map to catch a glimpse of how much you are likely to pay for a storage unit.
What does a climate-controlled unit mean?
There are many types of storage units. A climate-controlled storage unit keeps the temperature of its interior heated in the winter and cooled in the summer. There are other features available in some climate-controlled units, such as air conditioning, humidity control, and enhanced heating. This unit is ideal for storing things that are sensitive to temperature.
How long before you need to pay for storage?
Your storage rental agreement will contain both payment obligations and non-payment consequences. Usually, your account will switch into default once your payment is 30 days late.
That is when local lien laws will figure out its duration before they take action on the storage unit. This process will be completed by a store manager within 30 to 90 days.
Can I access my storage unit as I wish?
You need to rent a storage unit from a facility that offers 24/7 access before you can access a storage unit at any time. Each storage facility has a different access policy as well as local laws.
For example, access is granted every day of the year by some facilities, except there are unforeseen circumstances. Although some facilities allow unrestricted access to the storage units, the majority of them offer access from 6 a.m. to 10 p.m.
What is required for storage unit rental?
The following will be required to begin the rental process:
A driver's license or any other means of identification such as a passport or state ID.
Proof of insurance.
A lock. Most storage facilities require that users come with a lock for security purposes.
Is insurance required for my items in storage?
The responsibility of the items you stored with a company is on you. Your current and active insurance may cover your belongings in storage, so be sure to check with your provider. You can get affordable storage insurance through the company if it has one.
What happens to my items if I leave them in storage after the expiration of my rental?
A storage company will proceed with local laws to reprocess your storage unit if you default rental payment, beach your rental contract, or abandon the unit. In some circumstances, the contents of the unit will be sold to an auction house by the storage company. However, you will be sent many notices before they take this step.
What is the minimum rental duration for a storage unit?
A storage agreement is not required by U-Haul. This implies that storage unit rental is available for any amount of time. However, to avoid paying without using for long, we advised you store for at least 30 days. Storage rates are not refundable, so if you store for just 10 days, you will not receive any refund for the remaining 20 days. You will have to pay for the whole 30days.
Is insurance necessary?
Check your renter or homeowner's insurance policy for existing coverage on self-storage, or you can just acquire one from any insurance provider based on self-storage insurance. Some storage facilities request proof of insurance, whether your home owner's insurance or third-party company before they can grant you rental.
You can get a brochure from one of these insurance providers through the majority of storage facilities. Insurance is the responsibility of those storing their belongings.
What step do I take once I no longer need the unit?
Notify the facility manager with a verbal or written notice at least seven to ten days in advance to your vacation form the facility. If your account is on auto-pay, some companies required 30 days' written notice. Ensure all your items are removed from the unit and properly sweep the storage unit with your lock removed.
Inform the facility manager that the storage unit is set for an inspection so that they can close your account. If you already noticed the manager that you are leaving the facility but later decided to continue your rental, please kindly inform the facility manager.
What's the difference between access hours and working hours?
The hour when your facility manager is in the office is called office/working hours. They are there to provide customer service to you and also provide answers to any of your questions, sell supplies you may need to you, receive payments, and so on.
Access hours are simply the main hours in which you can visit your storage unit. Each facility determines these hours. Some self-storage centers offer unlimited accessibility, while others are limited. Some companies grant you access hours from 6 am to 10 pm every day.
I'm ready to rent a unit – how do I get started?
Pick the storage facility that presents you with the most convenient and then book for your storage unit online. You can make use of our unit size and price guide to determine the right size of unit for your need.
Conclusion
Take your time to find out the best storage unit for your needs and make sure you factor in the price, location, insurance, and size, and storage type while considering a particular storage company. A climate-controlled storage unit might be the best option for you if you plan to store your belongings over a long period.
Make sure you request a discount from your storage company as most of them offer the first month of storage for free to their customers. Also, place more priority on the security features of the storage facilities and the ease of access provided by the storage company.