How To Prepare For A Cross-Country Move
Are you getting ready for a cross-country move? Do you need tips on how to be ready for the trip? There are a lot of things to note when planning this unique relocation, and your priority would probably be time and money. Knowing what to expect will reduce the stress on the move drastically.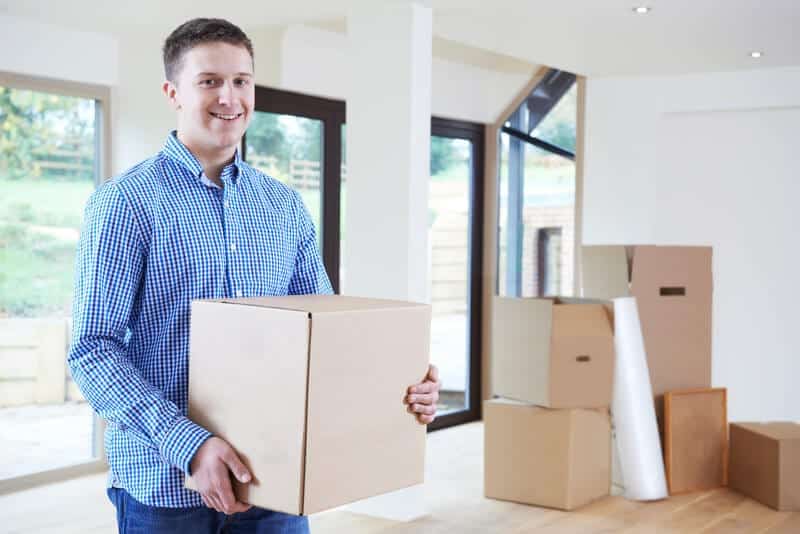 Cross country moves can be exciting and challenging at the same time. Preparing for a move can be a very stressful task because you will have to get your household possessions ready to move from one point to another.
Fortunately, we got you. We will share everything you need to understand about getting ready for a cross-country move with less hassle.
Begin Preparation as soon as possible
Early preparation for a move will help you in saving money. Planning is essential when planning a big move like cross country, and you cannot just bypass it if you want a stress-free move. Begin by thinking of your destination, and if there are simple tasks, you can easily handle it.
Stay Organized
Even if you are not an organized person in real day to day life, you have to make sure your move is properly organized as it can't be done as guesswork. There must be a plan, and you should come up with a moving checklist. Make sure your moving arrangement is well detailed with daily and weekly activities included.
Finish your checklist with nothing left behind. Make sure you complete and cross out each task on the list as your moving day draws closer.
On a moving day, you will appreciate that you had everything done and won't be rushing to complete a task you omitted before the move.
Here are some of the things to do to stay organized:
Consider donating clutter: You can call charity companies to come to pick it up for you.
Clean your house: Dispose of trash or anything that is no longer in good condition.
Begin to sell the items you don't plan to move: Going on the move with only things you need will save you time and money.
Schedule utility disconnection: Create a list of bills and schedule disconnection for utilities, car insurance, and any monthly subscription.
Arrange your mail forwarding: You can start forwarding your mail to yours.
Start Packing
You can start packing immediately after you've removed everything you can. Packing can be challenging and time-consuming, with mover, you can get a great packing resource for the packing supplies you need as well as the tips on packing on a budget to avoid damage to your stuff. During your packing, consider the following:
Know your "essentials" for the move: During packing, make sure you gather your entire vital documents and other things you may need when you get to your destination. Below are a few things to consider for essential packing:
Clothes that might be needed before you receive your moving truck
Important Documents
Valuables
Prescriptions/Medications
Plan your moving details: You need to plan your moving details immediately after you are fully packed. These include:
Arrange your route
Arrange for sudden need for gas. You have to avoid being low or empty on gas as you make the journey to your destination home, as some parts of the country don't have gas for many distances.
Book hotels
Choose your Moving Method
Yes, you have to choose a way to haul all your household items to your new home. There are numerous options to choose from. One option is to pack everything you own into your vehicle and haul it to your new cross country home.
However, this can be difficult and impossible if you own large furniture or belongings that you plan to move with you. The items may not fit in your vehicle based on its type, and this will lead to making multiple trips.
Another option is to rent a moving truck from one of the best moving truck rentals and haul all your furniture items and belongings with you to your new place. Lastly, you can hire professional cross country movers to get all of your possessions cross country, thereby removing the stress off your neck. Remember, there are many cheapest ways to move cross country apart from these options.
Get Moving
Now you are faced with the big move after completing the steps above. You will need careful planning of the logistics if you are to opt for do-it-yourself move. Think of the cost of gas and the routes you will be taking. You must also ensure your safety and avoid any injuries when moving large boxes.
If you've hired a professional moving company, then all the essential part of the move is already covered. You will only need to either fly or drive to your destination home. You also need to stay calm on your moving day, so it is more important to allow professionals to move your household.
If you will need your car transport to your new home cross country, check our best picks for the car shipping companies.
What is the Average Cost of Cross-Country Move?
Rates are determined by many factors which include the type of cross-country mover you choose. Expect to pay up to or more than $5,000 for full-service moving companies, but definitely not less. Some movers' costs are determined by the linear footage consumed in the trailer or the quantity of ReloCubes you use.
No deposit or down payment is required; you make a secure payment through credit card once your belongings are in transit. Click this to read and know more about the how much does it cost to move across the country.
How long does Cross Country Move take?
It can take full-service movers about a week or two to relocate you across the country, and the timeline for moving truck rental is based on the distance covered daily. The average transit time by most movers is between 2 and 5 working days.
Ready to Move Cross Country?
You will have enough convenient time and also have a stress-free and hassle-free moving experience as possible when you stick to the steps discussed above.
Although making a big move can be stressful, but with a nice plan and professional movers working with you, you are sure to have a stress-free move. If you are preparing for a long-distance move, just click here to receive your moving quote cross country movers.