Top 5 Moving Containers Companies (PODS) of 2023
Moving container option is one of the most affordable ways to relocate.It is also one of the most convenient since you won't be worried about driving a large moving truck.
We researched the best moving container companies to get the one that best matches your unique situation.
We obtained over 100 quotes from 5 of the leading names in the industry and compared their quotes apple to apple.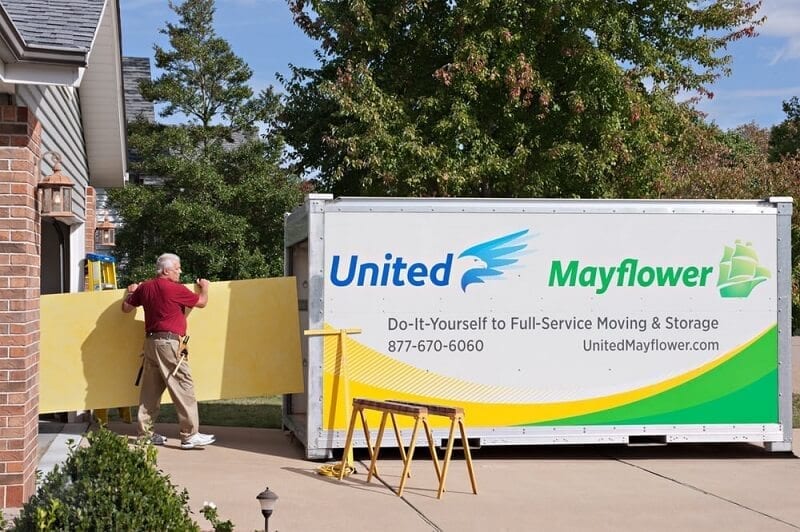 After making comparisons in several ways, we screened the companies and noted the ones that will enable you to save the most money in moving situations.
Continue reading to discover which are the best moving container companies recommended by us.
Compare Average Cost to Hire Pods
Top 5 Moving Pods and Storage Containers Companies
We, at moving Feedback, researched many moving container companies to figure out the best out of them all.
We discovered from our research that the best moving container company is U-Haul due to its cheapest price and other additional services available to customers.
Our research finds the best moving pods providers in the industry. We take wide availability, low costs, and quality customer service into consideration, and we arrived at the following:
1. U-Haul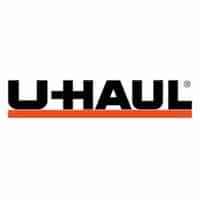 UHaul offers the combination of both moving truck rental service and portable moving pods service; making them more preferable to other companies in the category.
Its moving pods is called U-Boxes, having helped many families move their homes and has been reviewed to be the best in local if you are looking for a way to save some cash on your move and don't want to handle the truck wheel yourself.
Their containers are made up of wooden material and they are not large or sturdy like others. However, U-Haul is available nationwide to handle local moves and to move a couple of hundred miles away.
U-Haul is on top of our list due to its lowest quotes and as well as fast service delivery. It takes one or two days for local and about 12 days for a long-distance move. If you are driving the container yourself, you tend to have control over your move, and you can determine how fast or slow your move will be.
A typical U-Haul U-Box measures 95 x 83.5 x 56 inches which are enough to move a one-bedroom apartment.
Why Moving Feedback recommends U-Haul
Aside from the ReloCube provided by U-Pack, and U-Box, U-Haul is the only other portable moving container listed here that is present in all 50 states in the country. Also, it is available in Puerto Rico and some parts of Canada and Mexico.
The company allows customers to go through each step of your quoting process online from start to end, and it provides the entire pricing information needed together with the means to choose the best option for your move and budget.
To learn more, read our full Uhaul Review.
Pros
You have the option to drive the container yourself
Available nationwide in all the states of the US
Low prices
Variable insurance opportunity
Online pods reservation
Cons
Have to book in advance
They are wood-constructed
No refund for unused containers
Not as big as other companies; hence, need to hire multiple containers for a large home but at cheaper rates.
2. PODS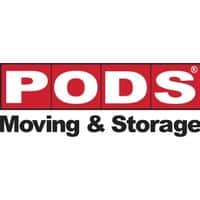 The company is popularly referred to as PODS. Portable on Demand Storage is one of the best leading moving container and storage companies equipped with some options of containers based on your move.
PODS covers both short and long-distance moves with different innovative designs of pods to make your move comfortable. They have competitive prices than many companies we researched in the same category.
With their available container options such as 16-foot, 12-foot, and 7-foot, you can move on a budget by choosing the best container that fits your move. PODS' quotes for large containers are far lower than some companies' smaller options.
For example, their 16-foot container is suitable for 3- or 4-bedroom apartments which some other moving companies can charge as high as double the price charged by PODS.
However, shipment is slower compared to other moving container companies and doesn't offer loading and unloading services.
Why does Moving Feedback recommend PODS?
PODS offers the lowest rates available for local moves. No other container company can match the price offered by PODS for moves below 150 miles, and only U-Pack (with lesser availability, smaller moving containers, and lower quality) offer a better price for moves below 500 miles.
We picked PODS as one of our top companies for short-distance moves. PODS is still one of the best options you can consider for moves below 500 miles regardless of the expensive costs associated with the quality of the container.
U-Pack offers only better prices, and it is popular with limitations such as sub-standard materials, one container size, and only moves greater than 150 miles.
The cost per room for PODS for moves below 500 miles is about $60 cheaper than the average of the entire companies we researched.
To learn more, read our full PODS.
Pros
All types of moves are available.
Multiple options of container sizes
Moving containers are protected and weatherproof
Not expensive
Cons
Unable to track shipments
A phone call is required to finalize quotes
No loading and unloading assistance
Transit times are longer
3. U-Pack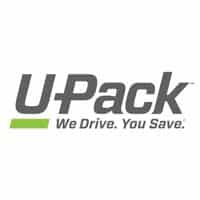 U-Pack is another leading moving container company, and it is even supposed to be on top of this list, but due to its limitation of coverage (only long distance and cross country moves), it is listed among the top 3.
However, our review shows that U-Pack is the most efficient moving container company in long-distance moves, with an estimated transit time of between 7 to 9 days compared to other companies in the same business.
It offers the most affordable national, out-of-state moving pods services with quality service delivery. If you cannot afford a full-service mover and you are looking for a cheaper moving service that provides the same convenience, U-Pack service is an option to explore.
The company has an effective tracking system for shipment via its site by using your unique supplied tracking number to check the movement of your pods.
Why Moving Feedback recommends U-Pack
U-Pack offers interstate moving services across the nation and for those in need of moving without spending on a full-service mover while still enjoying some of the same convenience.
U-Pack offers the lowest total prices of any portable moving container provider we've ever researched.
When we compared 120 quotes from five different companies, the cost of U-Pack's ReloCubes was below the average by about $400.
Regardless of which state you live in, you can get help with the U-Pack ReloCube to complete your long-distance relocation. In fact, U-Pack is one of the two moving storage container providers listed here that can be found in all 50 states.
To learn more, read our full UPACK.
Pros
Fastest transit times
Efficient tracking system
Instant online quotes
Deposit is not required
Suitable for long distance moves
Cons
Smaller containers – require multiple containers for a large family move
No loading assistance
Expensive for local moves
4. 1-800-PACK-RAT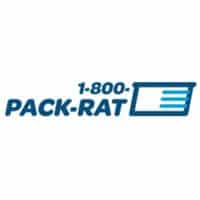 1-800-PACK-RAT offers moving and storage container service in both the US and Canada. Its moving containers are well-constructed and designed with additional perks to accommodate loads, especially for long-distance moves.
They have different options of sizes including 8-foot, 12-foot, and 16-foot for both short- and long-distance moves. 1-800-PACK-RAT's moving containers have a 30-day storage package.
Why Moving Feedback recommends 1-800-PACK-RAT
This company offers many mouth-watering discounts. About all the time we've contacted the company, a customer service agent requested our other rental quotes and offered discounts such as a free monthly rental or lower costs for transportation.
Quality storage facilities are equipped with 24/7 surveillance, car-accessible storehouse, and climate control feature. There are self-storage companies that don't offer many of these services, but 1-800-PACK-RAT offers them all.
Similar to PODS, 1-800-PACK-RAT offers containers that come with 30-days storage added in your rental quote. Even though it is added whether or not you require storage, it comes of great help if you actually do, or if you need to take some time before you pack or unpack your container.
Pros
Varieties of size options
Comes with free lock and $10,000 moving protection for long distance moves
Moving containers are protected and weatherproof
Cons
Limited availability compared to U-Pack or PODS
A phone call is required to finalize quotes
5. SmartBox
SmartBox Portable Storage & Moving
SmartBox is best suitable for a small move, say a one-bedroom apartment or college room. It is the smallest among the top five moving and storage container companies on our list. Its containers are usually small (about 5 x 7 x 8) to accommodate a one-room apartment.
If you a college student and you want to relocate, SmartBox is the best option for your move, especially if you are on a budget.
The company has a price-matching policy considered to be the best for a small move. However, if your move is large, look for an alternative company that matches your move on our list.
Why Moving Feedback recommends SmartBox
This container company is picked as the best when it comes to price matching. It may not be the biggest moving and storage container company on our list, but the company has many things to offer if you live in any of the locations it services.
Even though SMARTBOX is actively available in just 23 states and Washington, DC, we believe its price matching, as well as comparable service options, might draw you closer if you have its location closer to you.
The company can deliver about eight moving pods in just one trip. Its website states that the company can move a 5-bedroom home comfortably, which implies that an average home should fit perfectly in all of its pods in a single trip.
If your move requires moving storage containers and you don't have the luxury of time to hold on for the driver to make several trips, SMARTBOX may be your best option.
To learn more, read our full SMARTBOX.
Pros
Low cost
No fuel surcharges
Workforce to handle multiple deliveries
Cons
Only one size of container is available
They are wooden containers
The Following Table Displays The Top 5 Container Companies
How Much does it Cost to Rent a Moving Container?
Responding to an inquiry about the cost implication of renting a moving container for your move can be best explained by analyzing key factors considered to arrive at the cost.
The cost of using a moving container for your move largely depends on a number of factors such as container size, the duration of use, the distance involved, and other factors. However, the cost varies from company to company. Renting a portable moving container as one of the DIY options has been found to be affordable compared to hiring a moving service.
It will be a plus if you can get a good deal from the moving container company. For you to hit this deal, you have to be grounded in the manner moving container cost is being calculated.
You can understand how moving container cost is estimated by following this guide. In the end, you should be able to come up with a typical cost for your move using a portable moving container. To make it easier for you, we will be discussing each cost determinant factors. To start, we will discuss all you need to know as regards moving container sizes in this post.
Most moving container companies have varieties of moving container sizes for various moving purposes. No matter the size of your move, there is a moving container size for you.
You don't need to rent a 20-foot size if you are moving one-bedroom or studio apartment. One of the ways to maximize your moving budget is to choose the right size of container for your move.
What and what moving size is meant for sizes such as 7-foot, 10-foot, 16-foot, 20-foot moving containers? If you are ignorant of the size, the service provider may cheat you and make you pay more than what you need.
It is advisable to check the size guide of the company to see the one that best fits your move. However, you can choose the right size if you have an idea of what each size of moving container can carry.
This is what we will be discussing next. Below are various typical sizes of moving containers and what they are meant to move:
6-FOOT, 7-FOOT OR 8-FOOT CONTAINER
The 6-ft., 7-ft. or 8-ft. the container is about 6'3" x 7′ x 8'4," 7' x7' x 8' and 8.5′ x 7.2′ x 7.8′ respectively and they are for small-purpose moving and storage. These sizes of moving containers are usually used for shipping items or as a storage unit for studio or apartment moves.
They offer 305, 386, and 404 cubic feet of packing space respectively. The 6-ft., 7-ft. or 8-ft. container is capable of holding a single room of furniture. In addition to this, they are popularly used for the following:
Dorm room moves
Smaller accommodation moves
Studio apartment moves
Moving items to a nearby home
Temporary storage facilities for small renovation or remodeling projects.
Estate moves
10-FOOT OR 12-FOOT CONTAINER
The 10-ft. or 12-ft. container is about 10′ x 7′ x 7′x and 12'x8'x8′respectively, and they are ideal for home or apartment with one to two rooms move. The interior size is typically equivalent to a 15-ft. rental truck. They are popularly used for the following purposes:
Office relocation
2 – 3 rooms moves
Storage for home remodeling or renovation works
Moving larger apartment
15-FOOT OR 16-FOOT CONTAINER
The 15-ft. or 16-ft. containers are about 15′ x 7′ x 7′ and 16'x8'x8 respectively, and they are suitable for moving 3 – 4 bedroom apartment. The highest interior size packing space of this range is 857 cubic feet, and they are among the largest container options for people in the industry – equivalent to 20 feet rental truck. They are popularly used for the following purposes:
3 – 4 bedroom home or apartment
Office relocation
Storage for home remodeling or renovation works
20-FOOT CONTAINER
The 20-ft. container is about 19.4′ x 7.10′ x 7.8′, and they are suitable for moving a five-bedroom apartment and above.
The highest interior size packing space of this range is 1170 cubic feet, and it is the most recognized largest container options for people in the industry. They are popularly used for the following purposes:
5-bedroom home or apartment and above
Office relocation
Storage for home large home remodeling or renovation works
Size Guide for Different Moving Containers
Below is the summary of different sizes of moving containers to make it easy for you to choose right:
| | | | | |
| --- | --- | --- | --- | --- |
| Container Size | Available internal Dimension | Interior packing size | Approximate weight capacity | Home Size |
| 6 foot | 6′3′′ x 7′ x 8′4′′ | 305 cubic feet | Up to 1,500 lbs | 0ne-bedroom apartment move |
| 7 foot | 7′ x 7′ x 8′ | 392 cubic feet | Up to 2,000 lbs | 0ne-bedroom or studio apartment move |
| 8 foot | 8.5′ x 7.2′ x 7.8′ | 404 cubic feet | Up to 3,000 lbs | 0ne-bedroom or studio apartment move (with more available space) |
| 10 foot | 10′ x 7′ x 7′ | 490 cubic feet | Up to 4,000 lbs | 0ne-two bedroom or small apartment move |
| 12 foot | 12′ x 8′ x 8′ | 768 cubic feet | Up to 5,000 lbs | Two-three bedroom or mid-size apartment move |
| 16 foot | 16′ x 7.75′ x 7.5′ | 830 cubic feet | Up to 6,000 lbs | Three-Four bedroom or a large apartment move |
| 20 foot | 20′ x 8′ x 8′ | 1170 cu. ft. | Up to 7000 lbs. | Five-Six bedroom or a larger apartment move |
Now, having gotten ideas about each size of the portable moving container, the weight, and purpose of use, let's look at the typical costs charged by each top moving container handpicked above.
Price Guide by Companies for Moving Pods
This guide aims to summarize various available moving container company options in the industry with their respective purposes and prices.
The below table represents the size and price tagged by respective moving container companies:
Moving container company
Available Container Size
Container Material
Moving Available
Price
(Average Cost)
U-Haul
8'x5'x7'6″
Wood
Local, long distance, and international
Local Move: N/A Medium Move: N/A
Long Move: $2,784
PODS
7 foot, 12 foot, 16 foot
Metal
Local & Long Distance
Local Move: $650
Medium Move: $1,571
Long Move: $3,223
U-Pack
6'3" x 7′ x 8'4"
Metal
Local & Long Distance
Local Move: N/A
Medium Move: $1,553
Long Move: $2,348
1-800-PACK-RAT
8 foot, 12, foot, 16 foot
Metal
Local & Long Distance
Local Move: $726
Medium Move: $1,247
Long Move: $3,460
SmartBox
8'x5'x7′
Wood
Local & Long Distance
Local Move: N/A
Medium Move: N/A
Long Move: N/A
Consequent to the above, it is advisable to go to the website of any of the companies you are considering for your move. This is expected of any consumer, after he or she had analyzed his or her move with respect to the guide above, and discovers the actual size for the purpose of the consumer. When you get to the site, you can further negotiable for a deal or a better option for your move.
Frequently Asked Questions
Which moving Container Company is the cheapest?
U-Pack is the only moving container company that offers the lowest total prices of all the companies we reviewed. The U-Pack ReloCubes offers the lowest average by about $400 after comparing over 100 quotes from five separate companies.
What is the size of the moving pods I need?
The size of your living space will determine the size of your required moving pods. The majority of standard moving pods are 300 cubic feet, which means:
At least 2 pods will be needed for a 1-bedroom home
At least 3 pods will be needed for a 2-3-bedroom home
At least 4 pods will be needed for a 3-4-bedroom home
What is the rental cost of portable storage units?
A portable storage unit typically costs between $200 and $500. Your needs will determine the pricing for your portable storage units. The size of the container you choose regardless of the purpose you want to use it for will be a factor that determines your prize.
How do moving containers handle their job?
Each moving container company handles its operation separately, but generally:
The container will bring all the containers to your home a few days to your move
You are given several days to pack your things before the container company arrives and pick it up and haul them to your destination.
Once the move is completed, the container company will take back its properties.
How can I pack a moving container?
Pack up your moving container by following these steps:
Start filling the container from wall to wall and floor to ceiling.
Stack heavier stuff as the base and lighter ones on top of them
Make sure the weight of your stuff is evenly shared
Keep your stuff secure and fastened if needed
Do not rush while packing to avoid damaging your things
Lock your moving container.
Is renting moving pods worth it?
You will be able to determine if it is a moving pod you need or traditional moving companies through your budget. Although moving pods are usually costly than other relocation options, they offer you enough time to pack, relocate, and unpack.
Have PODS been used by anyone for moving?
With PODS, you get versatility added to your self-pack relocation. You may have to pay a little more than what its competitors charge, but the various container sizes and unlimited availability of PODs are a good choice for your moving budget.
Which is cheaper between PODS and U-Pack?
Basically, the ReloCubes from U-Pack is generally considered less expensive than PODS and is also available in all 50 states in the country. U-Pack doesn't offer local moves, but PODS does and is a top company for local moves.
How much do long-distance moves cost with PODS?
The cost of long-distance move with PODS is at an average of $1,237 to $2,999. Factors like distance, size, and quantity of containers needed to transfer your things to your new home will determine the pricing of your long-distance move with PODS.
How long can I keep a moving storage container at my house?
Sometimes, the circumstances of a move may change at the drop of a hat, and people looking to move might have to end up keeping that pod on their land for just a little bit longer as a result. Each moving container manufacturer has different rules and regulations regarding their containers, so make sure you are familiar with the rules of the company you choose.
Several moving container companies will charge for how long you keep your container based on the amount of time that goes by. For example, some of the most popular moving container companies charge for holding onto a container on a monthly basis.
Will my container be picked up, or do I have to deliver it to my new home?
This depends entirely on the container company that you chose to use. Each of the most popular moving container companies have different processes for this. For example, if you get a container with PODS, all you have to do is fill it up with your things and then give PODS a call when you're ready for them to come pick it up and deliver it to your new home.
On the other hand, if you choose to go with U-Boxes (the container service ran by U-Haul), then you will be able to decide whether you want to drive the container to your new home yourself or have someone come pick it up and deliver it for you.
Am I able to track where my stuff is if a container company is delivering it?
Many customers working to ship their things to their new home by way of a moving container company will be happy to know that they may be able to see exactly where their stuff is by simply opening an app on their smartphone or tablet.
This is something else that depends entirely on the moving container company you chose, but a simple online search will reveal whether or not they offer tracking capabilities for your stuff.
As an example, one of the most popular container companies (U-Pack) offers the ability to track your shipment from anywhere via your internet browser on your favorite device.
What can I do to save the most money while using moving containers?
Saving some money is one of the biggest goals of people planning moves all over the world, but how do you save money when using container services, since they are meant to be a way to save money over alternative methods of moving?
First, you could go with a cheaper container company. One of the cheapest moving container services is U-Haul's U-Boxes program. If you want to save a bit of cash right out of the gate, consider choosing this service.
Another useful tip is not to keep your container longer than necessary. With moving containers, you will be charged more money the longer you keep the container.
Use it only long enough to store your stuff while you get your move prepared, then you can get the container returned to the company you rented it from as soon as your move is complete.
Hiring moving containers saves money on moving processes compared to full-service national moving companies. The only thing is to engage the best and affordable one for your move. How can you get this? We have made the work easier for you by coming up with this list. Feel free to use any of the above for your move.
Stay tuned for more informative posts on this page!