Moving to Alaska: 20 Things To Know Before Moving
A lot of people have dreamed of leaving behind a life full of hustle and bustle to seek adventure and a more relaxed lifestyle. And in most cases, Alaska is one of the first places that come to mind.
Alaska is the country's 49th state and is popularly known for its natural beauty.
Alaska is on numerous bucket lists as a travel destination, but how does it feel to live there? If you are considering a move to Alaska, it will be so much helpful for you to know what to expect.
This article will point out 20 things you should know about relocating to Alaska. While some of these things are practical, some are a bit cheeky. We hope these will shed more light for people looking to move their lives over a thousand miles north to Alaska.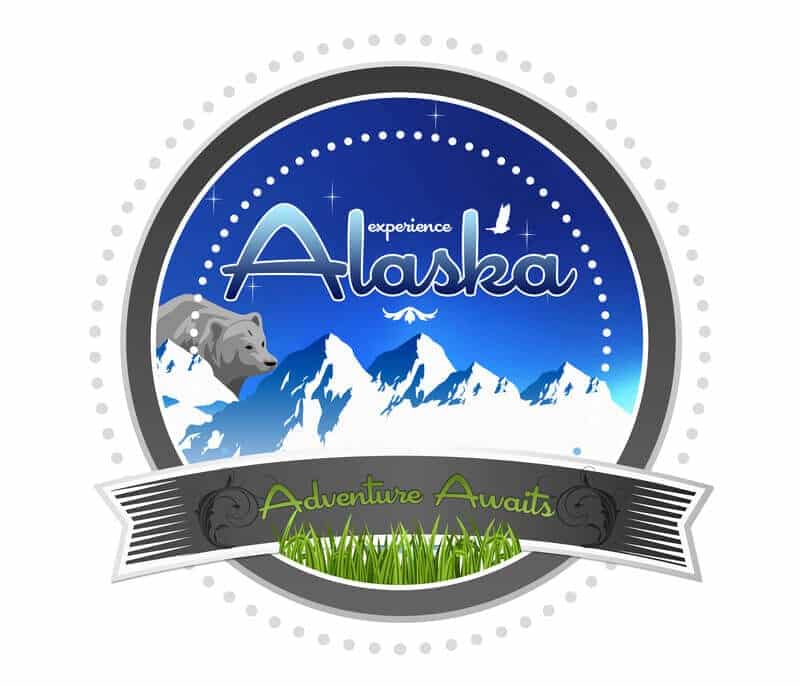 1. Everything in Alaska is Bigger
Although they say everything in Texas is big, also, everything in Alaska is even bigger. All thanks to the elongated summer sun, the vegetables here are the biggest compared to anywhere.
Denali, which was once known as Mount McKinley is the largest mountain located in North America. There is a joke that mosquitoes are the bird in the state, not only because they are many, but also because they are big. Is that not unique enough?
2. You will Never Fully Adapt to the Beauty of Alaska
Regardless of the duration of your living in Alaska, you will likely not joke with its natural beauty. Even the residents of many years are still amazed by the snow-covered mountains or pink alpenglow, or by a firewood field in full bloom.
Even if you are relocating to Alaska for a job and not because you love outdoor activities, you will still enjoy the state's beauty.
3. Yes, you are Paid to Live Here!
Once you've lived in the state of Alaska for a whole year, and plan to stay permanently, you will qualify for the yearly Permanent Fund (PFD). Even though it changes per annum, the PFD payout was $1,600 in 2018.
The fund was initially made to provide a share of oil revenues for the advantage of existing and future generations of Alaskans. PFD day is not a joke in Alaska. Even though many Alaskans stated that they spend it almost instantly, maybe you will be the uncommon resident who sets your own PFD for future use.
Moving to Alaska is for sure the only way to determine this.
4. The High Cost of Living Here is Something else
The cost of living in Alaska is on the high side. Partly, that is due to the shipping of many things at an expensive cost. Gas, utilities, internet, and many other things are much more here. Below are a few examples:
The rental price in Anchorage on average is about $1,100 and more than $1,200 for Fairbanks. It was discovered that if you are looking for a good rental in a safer location, you will spend almost $1,700 per month.
The average price of a home is $345,231.
We pay $150 every month as our internet bill, and our plan is not even the best.
Each individual pay $15 to $22 for a meal out.
A nice beer costs between $5 and $11
Our grocery bill is often more than $1000 per month for two adults and one little child.
Even though the incomes are on the high side here, a family of four living on one average income can find Alaska very expensive.
Only a few things reduce the cost of living and they are the absence of sale tax for most parts of the state and no income tax. Also, hunting, fishing, and gardening are other factors.
5. After One Year of Living Here, you will not want to Relocate Anywhere Else
We believe that immediately you can survive your first winter and experience the dark and light in Alaska successfully, you will never want to move anywhere else.
Yes, some people leave and move somewhere else. But in reality, they usually eventually return to Alaska. There is just something about the air, friendly people, mountains, wide spaces, sky, and sea that captivates you. You are going to want to remain here.
6. You Have to Make a Small Effort to See the Northern Lights
The Northern Lights are visible in Alaska but based on your exact location, you might be required to make an effort to see it. If you live in a city center like Anchorage where there is problem of light pollution, you might have to drive to a dark location outside the town to see the aurora borealis.
Usually, you will have to wake up early or stay up late to catch a glimpse of the lights. Regardless, it will be a worthy view.
7. Hawaii is a Common Winter Escape
Speaking of vacations, did you know that thousands of residents of Alaska often trek to Hawaii every year? There are even continuous flights from Anchorage to Honolulu every day. Ask any Alaskan that has lived here for some years and there is a possibility that they've been to one of the Hawaiian Islands.
During the cold winter months, it is one of the quickest means of escape from a whitish landscape in favor of a warm ocean breeze.
8. The State Fair in Alaska is a Big Deal
The Alaska State Fair, held annually around Labor Day in Palmer, Alaska, is a big deal. Musicians from out of town come to perform outdoor concerts and vendors from every corner of the state come together to sell crafts, cook delicacies like salmon quesadillas, or display livestock. It is a widely-known event and certainly worth experiencing at least once after relocating to Alaska.
9. Roaming Bears are a Reality
The encounters with moose and bald eagle flybys are a real thing. This means that there is another meaning for the expression 'getting closer with Mother Nature' as a resident in Alaska.
Also, with living with the highest population of bears in the country, you will get to watch whales every season, including regular sightings of mountain goats, bison, wolves, caribou, and Dall sheep.
While you will experience the saying 'they are afraid of you more than you are afraid of them' in most cases, it would be wise to learn of bear safety before you relocate. Safety first, you know.
There are many great local businesses in Alaska. There are just much great local companies producing homemade products, furniture, and art. There is also a great food scene service Alaskan delicacies like halibut and chips or salmon chowder.
There are also many other nice food truck alternatives to consider like Russian specialties, Thai, bbq, Cajun, Vietnamese, and others.
11. The Swings in Daylight are Serious
Winter nights in Alaska are long and simmer nights are shorter. Based on your location in Alaska, you might notice the sun going down in the fall and rise in the spring. You can enjoy the great Midnight Sun in the summer, but you will have to deal with long, dark winter.
If you are susceptible to seasonal depression, it is a nice idea to make a plan for how you will survive after you move to Alaska.
12. There is a Great Amount of Native Heritage to See
If you wish to understand Alaska totally, try to create time to go through its Native Heritage. You will find 227 nationally-recognized indigenous tribes in Alaska.
Begin your journey at the Alaska Native Heritage Center located in Anchorage, where you can familiarize yourself with the Alaskan culture of various First Nations inhabitants.
You also will find events that are sponsored by the Sealaska Heritage Institute.
Lastly, make sure you explore the World Eskimo-Indian Olympics, which appreciates skills prized by Native cultures for many years, like the Eskimo Stick Pull and Four-Man Carry.
13. Wildlife Encounters are Popular in Alaska
You have to adapt to encounters with wildlife when you live in Alaska as you might have to pull over to allow a moose to cross the road, watch eagles soaring in the sky as you are on your way to friends, or notice of a bike trail. And when you enter into the wilderness to hike, kayak, and chase some outdoor activities, you stand a greater chance of seeing some of the greatest wildlife in the state.
14. You Might Want to Consider Buying a Light Therapy Box
Even though many festivals and events in Alaska celebrate their seasons, you will want to get yourself ready for the quick change in daylight that comes with them.
Although you will love the 24-hour sunlight in the summer months, the greater darkness experienced in winter has been reputed to pose the toughest on residents.
If you are susceptible to Seasonal Affective Disorder (SAD), you may need to buy a light therapy box. About 30 minutes of exposure can help get rid of some of the popular depression symptoms you might go through during winters in Alaska.
15. Alaskans are Creative
Alaska is located in a far distance. Since getting most things up here takes long or even not possible as the case may be, residents have to be creative. Duct tape is one common stable in the home and can be used to repair just anything.
Alaskans build their campers from wood instead of purchasing them. I always get thrilled by the number of creative fixes I see in replacement for things here.
16. Alcohol is Thoroughly Regulated
I've lived in three states and three countries, and have never seen a place with strict alcohol regulations as here. Well, only in Iceland, their drinking laws are also strict (maybe due to the cool and all-dark weather).
Beer and liquor are available only in designated stores and you must be at least 21 to enter (you will be allowed to enter with your kids though). There are cameras fixed outside most liquor stores and if your underage children are in the car, they might refuse to sell to you. If you just turned 21, you will be required to fill a form with all your information that will then be sent off and confirmed by the state. Go everywhere with your ID.
17. The Government is Easily Accessible
Alaska is a small state that you can even meet your state senator at the gym or run into the state governor on a flight to Juneau from Anchorage. If you are a politically active person, you might get surprised by how easy it is to access elected officials in Alaska.
18. People Consider the Weather for Dressing
You need not worry about keeping up with the latest fashion style after you relocate to Alaska. Residents often dress for the weather here, even if it means putting on hiking boots to a fancy bar or restaurant. That doesn't mean you will have a small budget for clothing, though. Reliable boots, good parkas, and performance gear can all be expensive here.
19. Many Alaskans Can Fly
It is often popular for people to obtain a pilot's license after relocating to Alaska. The sight of the state by air is fascinating and in some places, small planes, including floatplanes are important for getting around. You don't necessarily have to be a pilot, you might just want to be comfortable flying in small planes. It will present you with more options to see and get around Alaska.
20. Moving here is Expensive
Relocating to Alaska is a very expensive task. If you have no moving company to move you up here, you may need to sell all your belongings or choose how to transport your belongings here.
You have the shipping of your items on a barge from Seattle, or transporting it up through Canada as an option. If you hire someone to transport your shipment to Alaska, the cost will be on the higher side.
If you go for a U-Haul rental or any of the best moving truck rental companies, you will spend a minimum of $4 to $6,000 for a four-day trip and a 20ft+ U-Haul. Include the time for flat tires and delays (which we experienced).
Frequently Asked Questions
Does Alaska have multiple time zones?
The simple answer is yes. While almost all of Alaska is on the Alaska Time Zone (AKST), the Aleutian Islands (part of Alaska) are on the Hawaii–Aleutian Time Zone. The Alaska Time Zone sits at (UTC−09:00), which is about 4 hours ahead of New York.
The Hawaii–Aleutian Time Zone is another hour after AKST time (so 4 hours behind New York). Daylight savings time will throw these differences off a bit, but this should give you a good baseline for understanding the Alaskan time zones in their national relevance.
If I move to Alaska, do I need to retake a state driving test?
If you come to Alaska and already have a driver's license issued by another state in the US, you will not have to redo the driving test for Alaska. When you go to update or replace your state license, you will have to repeat the written test, however.
For some state benefits, you will want to switch your license over sooner rather than later. Visitors to the state and those with permits from other countries are allowed permission to drive for 90 days before being required to do the Alaskan licensing process. Make sure to plan ahead and see what is expected of you to receive the benefits from your state citizenship.
What laws in Alaska should I be aware of?
Alaska is a bit different than the rest of the United States. While there are not that many crazy laws in Alaska compared to other states, there are a couple that demonstrates well the cultural difference in the area. For example, there are laws on the books prohibiting feeding alcoholic beverages to a moose, which is a bit of a cultural difference.
Highway camping is also a popular activity that is allowed by Alaskan law. Outside of a city or town, you are allowed to stop and spend the night in the hundreds of gravel stops along the highways and roads. Generally speaking, Alaska laws are similar to those of many more conservative states.
Where does the name "Alaska" come from?
The name for Alaska is taken from the Aleut words "alaxsxaq", meaning mainland, or the land in which the water is directed, and "Alyeska" (the great land). At the same time, the Aleut tribes are a diverse set of peoples with many dialects. It is not easy, nor truly proper, to summarize all of these tribes as single entities.
The Aleut island chain, which is home to most of the Aleut people, extends over a thousand miles across the ocean towards Russia. This mountain chain interestingly contains over 50 volcanoes, and the largest city center is just under 5,000 people. The nearest Aleutian island under US control is only 55 miles from the coast of Russia.
How big is Alaska? Can I drive to Alaska?
While Alaska looks big on a map, that simple visual doesn't really do the state justice. The state is 663,300 square miles, meaning that it is more than 2.5x the size of Texas. Alaska actually takes up as much space as a fifth of the rest of the US.
The Mercator map we are used to seeing in school actually compresses a good portion of the land to fit it on the page, so the state is quite different from what you are used to looking at.
While Canada separates Alaska from the United States, it is possible to get there by land. The most direct route is the Alaska-Canada Highway that connects Alaska to the lower US. It is about 1,300 miles from Washington State to the first major Alaskan city centers.
Conclusion
Now you already understand how easy you can move to Alaska through our tips, prepare your belongings, and cover everything that needs to be cover. We strongly hope that each of your worries about moving to Alaska has been solved here, thereby giving you all you need to know before your move to Alaska. Stay tuned for more informative posts on the page!