How to Hire Same Day Last Minute Movers: Complete Guide
Same-day and last-minute movers are those who can assist you in a pinch. They won't require the move to be scheduled weeks in advance and are a great option for certain situations which we will talk about in the following section.
For now, however, know that these moving companies are invaluable. Sometimes they specialize in emergency moving services, while other companies simply offer this ability to side-by-side with traditional moving.
When might you need the same day moving company, and how do you choose one? How can you be sure you have chosen the right company with so little time to spare? And will it cost a fortune in comparison to traditional moving services? Today we are going to answer these questions for you, as well as offer a few additional tips on how to orchestrate a smooth last-minute move.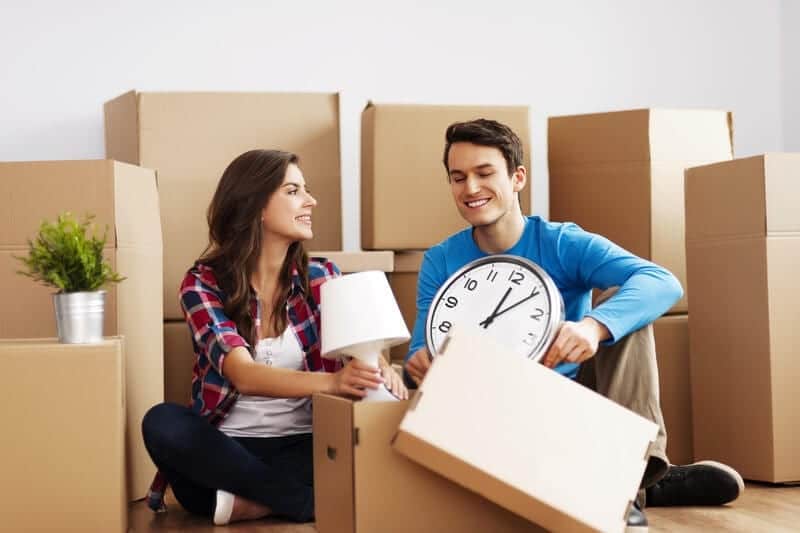 When to Hire a Same Day Moving Company?
Moving is usually something that is planned out well in advance, and it should be whenever possible. Yet sometimes unplanned events occur where it may be necessary to move quickly. During these times, you need to hire the same day or emergency moving company.
A few examples of what may prompt the need of an emergency moving company include:
Your original moving company canceled or never showed up.
You received a fantastic job offer in another state but had little to no advanced notice.
A loved one has fallen ill and requires round-the-clock care in their own home.
You are being evicted or have had a falling out with the landlord.
The area you currently live in has, for whatever reason, become no longer safe for your family.
You are in the military and have been transferred with little to no notice.
You witnessed a crime or have been victim of a crime and need to relocate immediately (rare).
How to Choose the Right One?
Regardless of why you have need an emergency moving service, finding one isn't always easy. Many traditional moving companies only provide service with advanced notice, and other companies will charge a lot more for the same-day moving… more than you might currently be looking to spend.
There are two ways you can go about finding a good company. The first and recommended way is to work with a moving broker.
A moving broker is an individual or company who helps connect you with the appropriate movers in your area. The benefit to this is that the broker takes all the extra steps in assuring it is the right company.
They know what licenses, certifications, and experience are needed for each job, in each locale. They are also usually connected with companies who specialize in extra services that people who are moving might need – like house cleaning, packing, or car transportation.
The second method is more complex but is still a viable method of finding a company – and it all begins with a google search. Look on google to find out what emergency movers are available in your area, and then call them to see if they have openings for that day.
When using this method, it is more difficult to find the right company, so you'll want to make sure they contain certain necessary qualifications and traits.
One way to ensure the company is the right choice is to ask them the following questions:
Do you have the necessary licenses and certifications required to transport my items from my current home to my new one? And can you provide proof if required?
Do you offer any insurance on items during transport?
How long have you been in the emergency moving business?
How much will it cost? (Note: The lowest price is not always the best company, but you shouldn't be charged an outrageous amount either.)
Can your movers assist in packing boxes also?
Cost
The cost of the same day the moving company will be more than if you had booked a traditional mover in advance. This is because the emergency movers will have to act quickly, which means they may have to bring extra workers in on-call or take time away from something else to help you move.
To make it short and sweet: you pay extra for emergency movers because it is inconvenient to move a whole home and family with less than 24 hours' notice.
The fee should not be exorbitant, either. Some companies do not usually supply emergency moving services but will for a very large extra charge. Others feel they can charge whatever they want since an emergency move is just that – an emergency. You must move, either way, so you are more likely to pay extra for it.
Be wary of those companies which try to scam you out of your hard-earned money. This is another good reason to work with a moving broker. They help to ensure you aren't overcharged for quality, same-day moving services.
Additional Tips and Tricks
Here are a few additional tips and tricks to assist you in your last-minute moving efforts:
Remember you can't do everything yourself. Whether professional movers, family members, friends, or neighbors, remember to delegate to get as much done as possible in the least amount of time.
In your rush, it is possible to forget something. Do a last quick sweep of the house and get a second set of eyes while you're at it. If anything is left behind or undone, you may not be able to do anything about it later.
Before beginning, take a few minutes to make a list.
Pack a box or bag for your move and first few days at your new home. Include changes of clothes, toiletries, medications, etc. for each member of the household. Label it appropriately.
Don't forget to eat in your rush, or you may become sick.
Get an early start whenever possible.
Focus on packing one room at a time.
Whatever the reason you need to hire emergency movers, you can now feel confident in choosing the right company. You should also be able to seamlessly make a last-minute move with minimal to no hiccups during the process.
How to find Same-Day Moving Companies
You should expect things to be different based on your specific situations. Regardless, you will still need a moving company today. Below is how you can find a last-minute mover that is reliable and save the day, your money, and sanity altogether.
1. Identify your Possessions for the Move
Had you planned your move perfectly, then your belongings would have been sorted and packed earlier before your moving day and developed a relocation inventory of the stuff you plan to move to your new address. If your move is so urgent, then you haven't come up with a list of your belongings that will make it to your new home and the ones that wouldn't. It is very important to make this decision before anything when getting yourself ready for the last-minute move. You will need to provide your same day movers accurate information to receive price estimates and urgent relocation services.
Consider the following to dispose of any of your unwanted or unneeded stuff:
Create and post a Facebook or Craigslist message about your giveaway items together with the items description and your address.
Have your friends come over to your place and choose from or pack all of those items you no longer need or like.
Locate a charity or thrift store and release your unneeded items to them.
Contact a removal company to come to haul your item and donate or recycle them.
2. Find and research Reliable Same Day Movers
Immediately you are clear on what you are moving; you can now concentrate on finding an efficient method to move your items to your new place. You certainly cannot consider a DIY approach as the time is not enough for you to plan logistics. Get your belongings ready for the move, to get to your destination home.
You will be doing yourself a huge favor by hiring an emergency moving company to handle the move for you. With same-day movers, you can be sure they have the ability and the right resources to adequately protect your belongings, load them on the truck, haul the belongings, and unload your stuff as quickly as they can to meet your short timeframe.
However, there are differences between movers, and that is why you must be careful and go with the only reliable and experienced carriers.
The following are expected of you:
Lunch a search party for emergency moving companies who can offer you the right service you need at the moment. Not all movers have the capability to pull off an emergency move as many of them are reserved many weeks before the move, most especially during weekends and the summer months, when many don't have any moving crews or moving trucks to provide you the needed moving needs.
Therefore, we recommend you completely fill an online moving quote form, and various moving companies will contact you within thirty minutes or thereabout and give you enough chance to get the same day mover.
Conduct research on the same day moving companies who claimed they could offer you the right services for your needs. As there may not be enough time to do proper research.
Below are some of the important information about the companies you need to find: 
To know if the moving companies are licensed and permitted to move household belongings across the United States, verify their USDOT numbers.
Check the BBB for the company's ratings and discover their membership to any moving organization.
Go through moving reviews written by old customers of the moving companies to discover the quality of services the mover provides.
Ask about complaints filed against the moving companies by contacting the safety violation and consumer complaints at FMCSA or go through sites for reputable customer protections to see the complaint histories of the movers you are looking to hire.
In addition to the above, check for:         
Legitimacy and honesty: There are many dishonest moving companies out there looking to exploit your current situation, so you must be very vigilant of your mover's legitimacy and insurance coverage being a professional that will provide you the relevant information needed and also issue full documentation for the move.
Speed, safety, and efficiency: You don't need moving companies that will hasten up their work but the ones that will prioritize the safety of your good by caring for it all.
Affordability: You must hire a mover that offers top-quality relocation services at a fair price. Note that the rate by the hour charged by emergency movers may vary from $100 up to $400.
3. Request and compare Moving Quotes
Having researched moving companies, obtain emergency moving estimates from 3 or 4 of the emergency movers that seem to have satisfied your moving needs and requirements.
Find out how many years the same day movers have been in the business, their type of liability coverage, availability of the right moving equipment and moving crew for your time of the move, what are the inclusions in their additional services, and their respective charges, their acceptable payment method, when you want your items delivered, and any further question you may want to ask before the movers come up with the estimate.
Make a comparison of the offers and choose. Do not focus only on the overall price; you should look at the services and additional conditions as well. Stay away from too low or too good to be true moving estimates as they are moving fraud in disguise, and you may end up paying more than you are quoted.
Check your moving details again with your preferred emergency mover. Make sure you confirm the movers' arrival time, their size of moving truck, the number of crew, the moving equipment to be used, the additional services that will be needed, as well as the entire duration of the move.
4. Do the Packing of your Essentials and Valuables Yourself and move them with you
Regardless of the timeline for your move, always make sure you pack a box of important items that will sustain you for some period without the rest of your household belongings. Additionally, gather your important documents and highly valuable items such as jewelry, family heirlooms, expensive arts, and so on, and keep them with you all through the move.
How to pack for a Same-Day Move
We always have some tips to share, especially when it involves relocation. Below are some tips to make sure that there is no stress and hassle on your moving day.
Pack in Advance: Pack well in advance where possible. So many reasons can bring about the need for a last-minute moving company to handle your emergency. However, if you sense you might have to relocate, then packing in advance helps to reduce the workload on the day of the move.
Hire professionals: Typically, same day moving refers to being in a rush, and during that time, you can easily go careless, leading to breakage of items during packing, or hauling. Go for moving professionals that are properly trained at completing the moving job as fast and efficiently as they could.
Pack now, sort later: You don't have all the time in the world. You must make sure your items are packed and relocated than grouping them into specific categories.
Remove unwanted: This same day move is your ticket to removing unnecessary stuff you have piled up for many years. Also, moving lesser items simplifies packing.
Pack important items first: Same-day move can be chaotic and lead to much confusion. Important items like medications, documents, toiletries, and so on must be packed in a separate bag. This will protect these essential items from missing, trampling, or damage during the rush.
Pack smart: You don't necessarily need to fold your clothes this moment nicely. Pack the clothes as they are and use them to wrap breakable objects. You can do the same for blankets and towels as they can be used as wrapping and save you time to fold.
Crosscheck Everything: Check your old home to be sure you are not leaving anything behind unknowingly. Make sure the place is left in good shape. Professional cleaning services are readily available to do the cleaning for you at a cost if you are not chanced. You may forget or not have the time to change your address, unsubscribe cables, or cancel utilities due to your same-day move; we advise you do so immediately you get to your destination home.
Frequently Asked Questions
How long does it take movers to pack a house?
Packing a three-bedroom house will take movers six to ten hours, a four-bedroom house will take them 8 to 12 hours, and a five-bedroom house will take them 10 to 12 hours. It takes moving companies to pack a 1 bedroom apartment for two to four hours, and three to five hours to pack a 2-bedroom apartment.
What is your recommendation for packing time before my move?
Moving is a time-demanding task, and if you are a DIYer, we suggest you give yourself enough time, a minimum of 6 weeks in advance of your date of move with a careful plan will work.
What do local movers cost?
Local moving companies charge about twenty-five dollars for each hour and each mover. For a one-bedroom apartment, three movers should be able to move within four hours, meaning labor only will cost about $300. The price for a long-distance move may increase to about $2,000 for 3,000 lbs.
Packing a three-bedroom house will require how many boxes?
Your box count to move a 3-bedroom house maybe 25 to 30 medium-sized boxes, 15 to 25 large-sized boxes, and 10 to 12 extra-large moving boxes.
How quick can I handle the packing of a house?
Typically, planning and packing for a move take most people at least 8-weeks. However, no one actually has that much time, and same-day relocation is also popular, with some not having more than 4 weeks or less.
What amount do you give local movers as a tip?
The same rule of tipping long-distance moving companies applies here. Prepare for about $40 a day for each mover if they have performed excellently. You may also consider $4 each by the hour as a tip.
How can I get packing done for a short move?
Just let your attention be on purpose and stay true to the following packing tips for the emergency move:
Start packing your home now and later sort the items. No need for modesty this time, you may postpone it till later.
Wrap items that can break using socks, towels, and other soft fabrics.
Arrange boxes as needed
Pack clothes the same way they are.