How To Hire Decent Last Minute Movers
Everyone knows to find a mover ahead of time, but we can't always control how things work. Sometimes, loops may happen, and you may not have ample time to book ahead with a moving company.
It's possible that you are too busy at work or you've just been procrastinating to book a mover for your relocation, or there's a need for you to suddenly move out due to one reason or the other. Whatever the reason may be, the goal is to find a decent mover.
In a time like this, you may not have enough time to go through the extensive search for a mover because it's the last minute already and you have to move as soon as possible. The only way to go is to find last-minute movers, which you have to be careful with.
There are lots of movers all over the place. There are decent ones who you can trust with your belongings, and there are also those who don't have an ounce of decency in them. You have to be careful and look out well when looking to hire a mover.
But it's already late and your moving time is just here suddenly, you need to find movers who will get to you and help you with moving in a jiffy.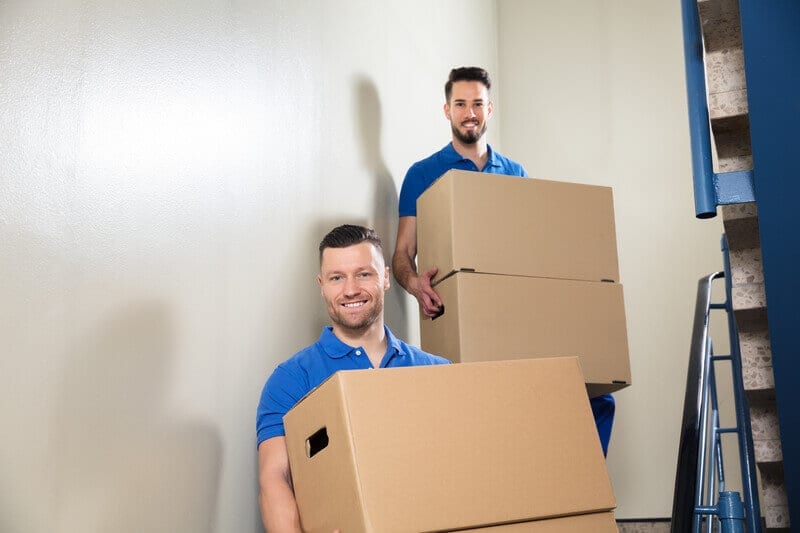 Don't underrate the power of referrals. Ask people who you have moved a couple of times. Ask your colleagues at work, family, and friends if they can recommend a reliable and trusted moving company.
There is a great chance that you will find decent movers to hire by the time you rally information from your them.
You can also contact your Realtor for decent last-minute movers. Movers work hand in hand with Realtors; there's a good chance that your Realtor will know a lot of movers. Press further by asking for a decent and trusted one to help you with moving. He must a least have a company in mind.
A good warning is that you shouldn't hire a last-minute mover outside the ones you have on the recommendation list you rallied. Depending on referral will save you from getting into the hands of rogues.
Go online to search for reliable national moving companies on review sites like Yelp, TripAdvisor and other local review sites. That way you can be sure that you are hiring trustworthy movers. Moving companies that you find on review sites are doing a great job to earn these listings.
They are usually trustworthy and reliable. Contact a couple of them to know if they can attend to your last minute move if you get a yes. They are not going to let you down.
3. Check Their Reputation
Checking for movers' reputation is a great way to hire decent movers. Get to know what people are saying about them. Hiring a moving company with a good reputation saves you from moving scams.
You can trust a moving company with a great reputation. They will be able to meet up with your last minute move without disappointing you.
Go on their website, check for customer reviews, and testimonials. No customer would come up to lie that they offered them a great service when in truth the service was poor.
If there's ever any comment about them not keeping to time or not caring enough for their customer's belongings or reported cases of missing items upon moving, then you don't have to stop yet.
You can also judge their reputation based on how long they've been in business — their experience matters. A moving company that has been in business for a long time has packages for different customers. They will surely have a package for people like you who want to move suddenly.
So, a good guide on how to hire last minute movers is to make a choice based on their reputation.
4. Make A Research On Scam Movers
To avoid falling into the hands of scams and rogues, make good research to know how to narrow down your options. Start your research on moving websites that are put up to expose scam movers.
Check out the warnings and comments on the movers there, mark their names and strike them off your list; they will only waste more of your time and money.
5. Look For Licensed Movers
You can't trust that movers who are not licensed will be decent. It's a contrast. If you are going to hire movers for your last-minute move, you have to be sure that they are licensed. The license is what shows them as being accountable and reliable.
You can be assured with a licensed moving company; they can be decent enough to handle your last-minute move with utmost care and safety.
6. Verify If The Company Is Insured
No matter what the rush is, you should never bring yourself to use movers without insurance. Moving is beyond making use of a bunch of huge guys to move your belongings.  Make sure to verify if their company is insured.
7. Go Legal With Your Search
Check if the movers are reliable by contacting the Better Business Bureau. Verify if any of the companies you are looking to hire has been in any report.
From the Better Business Bureau, you can get information about filed grievances and how they were resolved.
Read the complaints and what they did to satisfy the client. You can also ask them directly about how the case was resolved.
If the grievance or case was a severe one, you might choose to refrain from hiring them and move to the next one. If you don't want a similar issue to happen with you, prevent it now that you can.
8. You Should Be Aware Of The Characteristics Of Bad Movers
There are laws and policies that guide every licensed mover. If the movers you are looking to hire are not on the right path, it's obvious they are not decent at all. The following are the characteristics of bad movers:
Indecent or unreliable movers don't accept to conduct an on-site inspection. They will rather give you an estimate or quotation over the internet or phone without seeing or inspecting your load.
If a moving company demands a large sum of money or a huge deposit before carrying out their work, you should be able to judge that they are indecent. There's a great possibility that they are either going to run with your money or disappoint you.
Indecent movers won't be able to supply you with a copy of your Rights and Responsibilities as a client.
An indecent moving company will demand a large sum of money from you because you want a last-minute move. This shouldn't be so; you deserve just a fair charge.
9. Ensure That They Have Their Local Address On Their Website
You shouldn't hire a moving company that does not have the necessary information on their website. A decent mover should have a traceable address.
You may need to reach them in case of missing items, but there is no way you can do that if they do not have their local address on their website.
A decent mover should also provide information about their licensing and insurance. These formations are really important. They are what helps you to know that you are not about to be scammed.
Another important thing you can do with their license number and insurance information is to verify if they are genuine and not a scam.
Be conscious of what comes up on your phone when you call a mover. If what comes up is a general name such as "Moving Company " or "Movers" instead of the company's name, then you should be convinced that they are not a genuine company. Every genuine company has a number registered with their company's name.
You can't be sure of the decency of a moving company if a random or general name comes up when you call.
11. What Is Their Office Like?
A decent moving company, no matter how small should have an office that well represents their brand. If the offices and warehouses they have been in poor condition, just look further because you definitely can't trust them to be decent.
Movers who do not have an office can't be regarded as decent. Be sure that they have an office where you can trace them to. Even if you don't intend to go see the office, make sure to do your background checks and findings to be sure that they have one.
13. They Use A Rental Truck Instead Of A Company Owned Truck
If a rental truck arrives on the day of moving, then it's better that you do not go with them. We can't say a moving company with no company-owned truck is decent. You can't trust them enough with your belongings.
14. Be Conscious Of Every Little Thing
When you reach out to a mover, and you can't help being suspicious about their actions. It is possible that they are not reliable. Watch out for any negative action or attitude from the crew; it can be a pointer that they are not decent.
Any form of misconduct on indolence may be a red flag telling you that they are a bunch of indecent fellows.
If you are looking to hire decent movers, then you should have a convincing reason that they are very much accessible. A moving company that can't be reached easily or in time is indecent.
If it takes several hours or days before they reply to your message or get back to you, they are simply not right for you.
If reaching them to hire is hard, how can you trust them to be right on time on the day you plan to move. You can't trust them to fulfill their time promise. This simply means you've not found the right mover for your last minute moving.
If you don't feel right about it, it probably isn't right. If you don't feel good about a particular moving company, you don't have to force it. If you see traces of things you don't like, maybe they are not decent.
A good and decent moving company will not give you any reason to doubt them.
Why You Should Hire Decent Movers For Your Last Minute Move
You need to hire decent movers to avoid cases of missing items. A decent moving company will ensure that they move your entire belonging from point A to point B without tampering with any of your items. If you happen to forget anything in their truck, you will be contacted and informed
A decent moving company with handle your belongings with care. With last minute moving, you may not be able to pack up like you would if you had it all planned. The fact that you don't have your entire load packed up early enough and well packed or organized is not enough reason why your belongings should be mishandled.
Proper management is what you get from decent movers as opposed to indecent movers who will move your goods in an unpleasant way.
A last minute move might make you feel open to any type of mover, but you have to be careful to avoid cases of stolen items, a bashful attitude, or careless handling of your belongings.
Make sure to follow the above-listed ways and methods to ensure you don't fall into the hands-down of indecent movers.
There are still decent movers out there. Movers like Pricing Van Lines are some of the most decent movers you can hire. We are decent, reliable, and credible.
If you are looking to have a good experience with moving, you are sure at the right place because you will have nothing short of a wonderful experience.