Moving To California: 24 Key Things To Know
So you are planning to leave your current state to California. We know the reason. California is the state with the highest population in the United States and the third-largest by area and is not just home to some of the biggest cities and greatest cultural locations and natural wonders, but like a country to itself.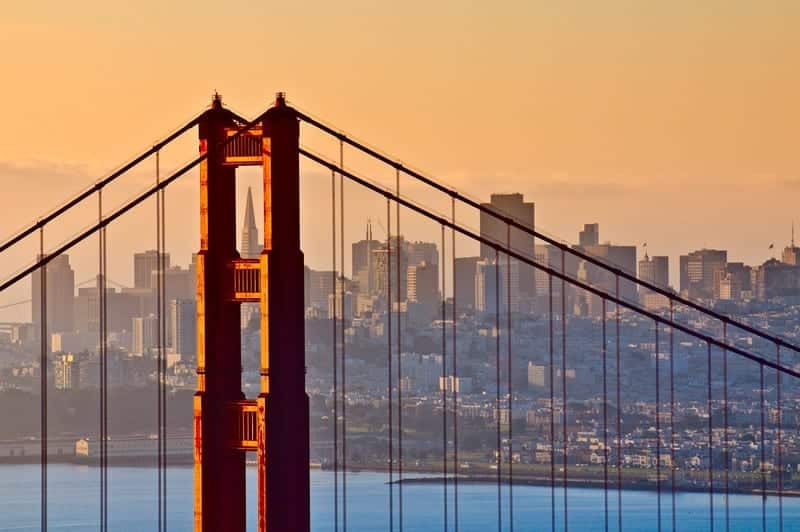 Whether you desire a city life in the midst of it all, a quiet getaway, or a more relaxed town alongside the sea, you will discover the perfect place for you and your family somewhere in California.
Below are 20 things you will learn about California which are true observations by some residents after living here for some time.
1. There is a Huge Difference between Northern and Southern California
The state is popular for its healthy division into two parts, and there are huge differences.
Southern California is where most of the large cities are found, while Northern California is similar to Oregon and Washington which are its neighbors in the Pacific Northwest.
Your heat tolerance is one major factor you need to consider. Temperatures in Los Angeles can go up to 1000F in the summer, while the 70s are much common in the coastal northern cities. And there is serial rivalry between the two divisions of California.
Unless you reside in San Francisco, you may need a car to get around California. The state is big, and most towns and cities here are low-density neighborhoods with few public transit options. Your California location will determine how traffic will affect your life. This is to forewarn you.
3. Mexican Food is done perfectly
This is not about Taco Bell. The Mexican restaurants in California are so great, the best in the country, impressing you as you spend more time here. Roadside food trucks and taco stands in California have pushed most other states aside.
4. You will have an Interest in Learning Spanish
There are many benefits to being bilingual anywhere in the country, but it is almost essential in California. The last census reveals that below 43% of Californians speak a different language than English as their major language, and most of those speak Spanish.
Ten percent of California residents don't speak English. The ability to have conversations in some basic Spanish will enhance your day-to-day interactions.
5. Direct Democracy is Real
Don't forget the controversy on Proposition 8 in California in 2008. The ballot initiative chaired by opponents of same-sex marriage caused a tough battle and crazy spending on the two sides of the concern. Prop 8 is a typical example of top-level direct-democracy in the state.
Even though there are still some states that authorize citizen-proposed ballot initiatives, California is highly popular for them. Any Californian can start a petition and gather all the necessary signatures to drop a proposal on the ballot.
6. You might spend more time before you can pick up the Slang
Regardless of your gender, you will probably hear sup, dude? At some point, you will be asked by people to hang out and chill, you may be called 'brah'. And also, 'hella' a 'hella' are often said here.
There are a set of words specific to each region, and you should know that Boontling is also a language of its own, though only a few can fluently speak it.
7. Higher Education in California is High Class
If you are a family with kids or you are considering going to school yourself, we guess that you will probably consider benefiting from the in-state tuition in the university system in California. The system is the biggest of its kind in the country.
Even though in-state tuition prices have increased over the years, they are still cheaper compared to the price for non-residents and still offer the best values at some leading schools.
8. The Weather can change anytime
Even though "The Big One" is the worry of most residents of California, there is no proof that this dreaded earthquake will happen soon.
That doesn't mean there are no risks of living in California. Smaller earthquakes occur with fair regularity, and mudslides and wildfires happen during the winter and summer seasons, respectively.
Different parts of California present different risks. Researching before your move can help you determine the safest location to move to.
9. You can easily maintain a Healthy Diet
If you desire a heavy diet on fresh produce (and you have money for it), California is a nice place to live. If fresh juice is what you want, you'll get it in abundance and quality here.
And if eating out is what you love but don't want meat, gluten, sugar, or any controversial ingredient, you should easily get it in California than in other states in the country.
Healthy living is a real deal in California and, at least in city areas, it is normal to be a bit concerned about one's diet.
10. Renewable Energy is a Big Deal in California
If you would like the installation of solar panels on your home and sell energy back to the grid, there is a program for this in California even though controversial fees are attached because of the feud between solar advocates and utility providers.
California tackles tough power shortages after deregulations in the past 20 years, and their attention is concentrated on renewable energy which has eased the shortage problem.
11. Earthquakes are Real, but they pose no Big Threat
Yeah, they don't. Most people don't realize that we have these earthquake situations under control. Earthquake safe wall-fittings, special building foundation, and that beautiful habit of placing all objects behind the shelves is a lifestyle.
Most people fail to also realize that most quakes are tiny, just small rumbling and it's gone. Yes, when the next 'big one' starts, it will be a game-changer.
12. Housing is a Serious Deal
In many parts of California, housing is a serious concern. Housing in some cities is beyond reach for upper-middle-class Californians and housing supply is kept low by local zoning rules.
Other parts of California are yet to recover from the Great Recession and have homeowners who are in debt on their mortgages.
If you are fortunate to own a house in California that you love and can completely and conveniently afford, you are doing well. There is a wide range of housing costs across California.
A 2-bedroom home in Lake County (the cheapest party in the state) has an average price of about $185,000. However, in a wealthier part of the state like Santa Clara, the average price for a 2-bedroom home is about $650,000.
13. Taxes in California are high
Income taxes in California are high and progressively oriented. If you earn higher in the state, prepare to pay a huge part of your earnings to the state together with federal taxes.
However, property taxes in California are not up to the national average and high earners will have many opportunities for housing in the best areas in the state.
14. Californians are knowledgeable in Fresh Produce
California is full of farmers, take it or leave it. We have nice vegetables and fruit, the best artichokes, and some top-quality meat, too. Our farmer's markets are usually big, varied, and resembles a food festival than a weekly-based shopping trip. Just get ready to be spoiled rotten, even with fresh produce.
15. There is Snow in California
There is Yosemite, Mammoth Mountain, Tahoe, Big Bear, Squaw Valley, and so on. Also, many people go after snow each year for fun and enjoy the stuff. The weather here is great, far better than just about any other place, but there's an excess variety that almost everyone has made a snow angel at a point.
16. Each Resident can do Two Accents: Surfer and Valley Girl
Ask them. Don't know if this is genetic stuff, but each resident just gets to a point where they can imitate surfers/stoner, valley girls, and even our ex-governor. Although, there is no assurance that the last one will be a good impression.
17. California is not the Place for People That Love Peace and Quietness
There is a reason why not everyone has California on their list of possible destinations for retirement. New York may be tagged the city that never sleeps, but California is the state that doesn't sleep.
The cities in the state have the most active nightlife in the country; the beaches are usually filled with tourists and locals, and the restaurant of different culture scene draws foodies in multitude.
California is a huge melting pot that represents the country's center of youth culture. If you are considering a move to California, be prepared to welcome the vibe and love the tedious, mile-a-minute culture.
18. The other States will judge you, Real Hard
There are so many assumptions that it is difficult to count. People all have assumptions about what being a Californian is like, and they will tell you even if you don't ask.
You will be fast to realize that majority of these assumptions are false, and you will need to give much explanation on that to those out of state regularly. They also will assume that you will die in the next big earthquake, but more on that in the future.
19. Cost of Living is Relatively High
As discussed earlier, living in California attracts a relatively high cost of living when compared to other states in the country. California is second to New York as the second most expensive state in the U.S.
The average cost of living of a single person in a month is around $1,000 and that is excluding rent.
A 4-person home will cost about $3,315 per month (excluding rent). The required earning for a single person in California to cover necessary expenses is about $12.50 per hour.
Having a child generally raises the price to around $25 per hour.
20. Traffic here is crazy
California has earned a reputation for bad traffic due to the large size of the population and unending constructions. When you are traveling, you should always allow yourself enough time to beat the traffic.
Also, California's cost of gas is only second to Hawaii. The median yearly vehicle insurance cost is twice the national average. If you are worried about traffic when looking to move to California, don't fret. There is enough public transportation everywhere in the state.
The Bay Area Rapid Transit (BART) is the major public transportation option here. Prices will be specific to your location. For instance, pass in Los Angeles every around $100, but the cost is around $70 in San Francisco.
21. The Crime Rate here is bad
Everywhere in California is so much rough. There are shootings almost every time. However, you will be surprised the first time you see a top-speed chase on TV. Some people call into work to see the end of a top-speed chase. Spoiler: they often pull over when they get to the side of a freeway and submit to the authority. Boring.
22. You can never be bored anymore
There is always something fascinating to see in each corner. It is just left for you to decide the level of craziness you can take. However, most residents of California don't do excessive fun activities. They have too much traffic to beat to get to their home base.
23. You'll figure out People's Location by Codes
Yeah, this is most peculiar to Southern California, but it is sometimes experienced in Northern California too. People will develop a strange sense of rivalry or hatred for each other based on the area code they come from as a child. It gets weirder when none of the people realize that most other states don't.
24. Casual Friday is a thing
Californian Tech Company never gets confused about the tie to wear daily. Generally, any part of California adopts wearing of relaxed office attire. Even if a dress code does exist, you may not need to own a complete suit in California unless you desire it. Fridays are found to be filled with casual dresses.
Frequently Asked Questions
Does California have multiple time zones?
No it does not. Although California is a very large state, the entirety of the state is located within the Pacific Time Zone (PST). This means that time in California is usually 3 hours behind that of New York. The state also observes daylight savings time.
The daylight savings issue may actually become relevant to those in California as there has been an initiative to either adjust how the state changes its clocks, or to give the state a time zone all to itself. For now though, the state is still a PST zone state.
If I move to California, do I need to take a state driving test?
If you move to California from out of the State and already have a valid driver's license in the previous State, you do not need to take and pass the CA driving exam.
However, you will be forced to exchange your driving license for a California one after a period of time or when you go to have the license renewed.
In some instances, such as some State benefits plans, you may need to switch your license into a California one without delay.
To do this you will need to go to the CA DMV with:
Ability to make a roughly $40 payment
Social Security card (or an accepted equivalent) or military ID
Proof of birth date and citizenship (birth certificate and/or passport)
Proof of a California residency
What laws in California should I be aware of?
Not many know this, but California has one of the largest collections of laws and regulations in the world. Tough to counteract the ever-increasing weight of the legal structure, Californians are able to participate in government directly with options like initiatives and recalls.
There are some things people new to the state may find surprising. For example, kids in California are not allowed to be served soda or juice with their lunch meals (this applies to school-provided meals, not meals given by parents).
Anyone under 18 must be wearing a helmet on bikes or boards, and gun purchases require someone to be 21. Take the time to read through all the laws in your new state.
Where does the name California come from?
So what was California named for? The state name comes from the character of Queen Califia, a fictional queen of the island of California taken from the book "Las Sergas de Esplandián" (The Adventures of Esplandián) a chivalrous romance/adventure written by Garci Rodriguez de Montalvo in 1510.
The nickname of California, "the Golden State," arrived in the late '60s and is a reference to the gold rush of the 1800s as well as the golden California poppies that grow across the state.
The Golden State also shares a theme with the Golden Gate Bridge, one of the most famous sites of the state.
How big is California?
For those not from the state, trying to actually picture the size can be difficult. Since California's shape is so odd, and the geography so diverse, it can be difficult to wrap your head around its size. The state encompasses a space of 155,959 square miles, with an 840-mile coastline.
If you are trying to think of the state's size by driving distance, you can think of the north-south range taking about ten hours to traverse.
If you were to try and drive from the coastline east, you would only need roughly half that time to breach the state border.
Does moving to a new state affect my health coverage?
With the Patient Protection and Affordable Care Act, when you move to a new state, you will need to update your health plan. You are unable to keep the health plan from your old state. You should switch over immediately so you are paying for coverage you cannot use.
There will be a whole new set of plans and prices to choose from, and you have a special transition period after a move to help facilitate this.
Conclusion
Whether you are relocating to another part of the country or the world, moving to California should be done smoothly. There are lots of moving companies that can haul your goods by plane, truck, or even boat. Your preferences will determine how you find the best moving company.
Make sure you shop around for the best deals, and always read reviews. You want your belongings to be placed in the hands of a reliable long distance moving company that will get them to your new Californian home without damage.
Moving is already stressful work. Hiring reliable national moving companies will put you at ease that your household possessions are safe.