Guide To Hire Luxury Car Transport Services
Moving a car can be a very difficult task, especially, if there is a price tag on the car, the difficulties become stronger. Cars that have a high value placed on them by their owners are referred to as luxury cars. It takes a lifetime savings of some people to own one.
It is not advisable to drive such car to your destination if you are relocating, as the distance, stress, and time to be wasted would be so overwhelming. How to go about transporting your luxury car remains a major challenge, as you will not like to entrust your car into the hand of a stranger. There are lots of decisions, responsibilities, and deadlines that you have to work through each week before your relocation date.
When one of the decisions now involves transporting a high priced vehicle, it will be important for you to know which of the reputable and effective luxury car transport companies to hire. Your luxury car transport company must be dependable, reliable, and knowledgeable in car shipping fields (especially your car model) and trustworthy regardless of the reason behind you moving your car, maybe it is a corporate relocation, or you just purchased the car, and you need it shipped to your location.
From the collection of your car to its delivery, you will require the service of a luxury car transporter that is perfect and safe for your car, so it can maintain the same good shape at which they collect it from you. This article has been created to assist first-time luxury car buyers and those who want to move with their vehicle to a new location. Let's start this way!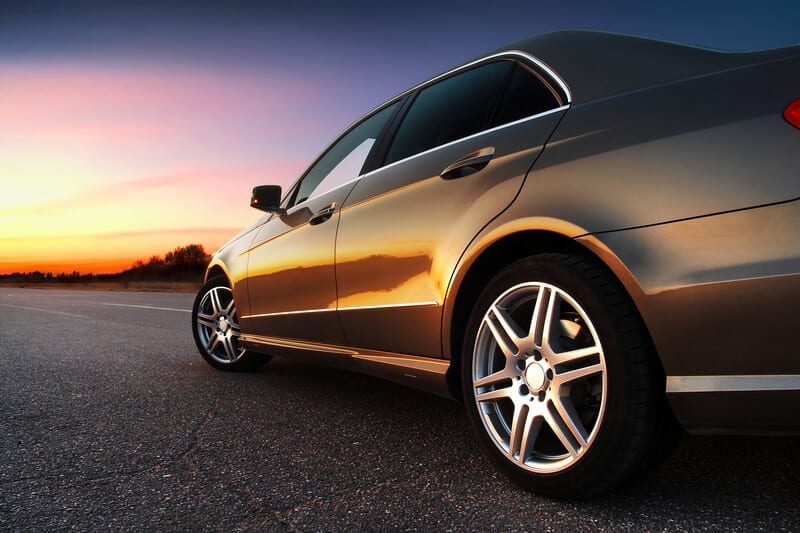 What is a Luxury Car?
Luxury cars are vehicles designed with high-quality materials to make them stand out among from multitudes.
Even though there are some brands that cannot be referred to as luxury car, however, the following brands have earned a place in the list of companies that produce standard quality, beautiful appearance automobiles that has modern technology components and gadgets. Among the common brands are Acura, Cadillac, Audi, Infiniti, BMW, Benz, and Lexus.
A luxury car is categorized based on segments which include entry-level, mid-level, high end, and ultra. Jaguar XF, Mercedes-Benz E-class, and Lexus GS are all examples of mid-level cars while Maserati, Maybach, Rolls Royce, and Bentley are examples of ultra-luxury cars.
Luxury Car Transport
The term means transportation of equipment and parts that are of standard quality, increased performance, neatly designed, beautiful construction, and attractive in every way.
Then the process of moving a vehicle from its current location to its destination is called car transport. The transport can either be interstate or cross country.
In time past, only dealers, manufacturers, and brokers could embark on car transport, but today, it has become a normal service for everyone who would like to involve in it – this is made possible by the World Wide Web.
This means you will be required to pay a huge amount to get the vehicle to your destination under these situations. You won't want to take chances knowing that many things could lead to damages on the road such as hail or road rocks while transporting at the back of an open trailer.
Shipping of your luxury vehicle in a closed trailer is also not that necessary, as there are other convenient and safe options to consider. Only expensive vehicles are to be transported by luxury transporters, as it is already their demarcation.
Classifications of Luxury Car
Customers of Kelley Blue Book known as KBB should consider shipping their cars not up to $50,000 worth of luxury vehicles in an open-air transporter.
The price is about 40 to 60% reduced compared to shipping in a means of covered high-end auto transport. Statistically, open carrier shipping has been reported to be safe.
Your vehicle will maintain the perfect shape it was when you offer it up for shipping but may appear dirty. Shipping a KBB vehicle that has its value less than $50,000 in an enclosed trailer is not appropriate if you ask anyone.
It is advisable to save money on luxury car transport instead. The list below shows the first 20 best -selling vehicles in the United States, which include popular and high priced luxury models according to goodcarbadcar.net.
Suggestions are made by autotransportdirect.com, a prominent and one of the top luxury car transporters in America on how to ship each of the vehicles whether by open-air carrier or enclosed transport.
How to determine the Shipping Methods of Luxury Car
Here are four tips from us with instances on which luxury models should be shipped enclosed carrier, enclosed trailer, or possibly open carrier, or lastly by enclosed transport. Consider the tips below:
#1 An open carrier should be used for KBB luxury cars valued below $50,000
This list contains luxury cars and SUV's that are valued below $50,000, and there should be no difficulties in shipping through an open-air carrier.
Many of these cars are not to be considered luxury vehicles, but you can go ahead and call them what pleases you. Just consider open shipping. Vehicles in this category include:
Lexus NX at $36,485 MSRP
Acura RDX at $37,400 MSRP
Mercedes-Benz Sprinter at $37,790 MSRP
Lexus ES at $39,600 MSRP
Volvo XC60 at $39,800 MSRP
BMW Series 3 at $40, 250 MSRP
Mercedes-Benz GLC Class at $40,700 MSRP
BMW X3 at $41,000 MSRP
Mercedes-Benz C Class at $41,400 MSRP
Cadillac XT5 at $41,695 MSRP
Tesla Model 3 at $42,900 MSRP
Audi Q5 at $42,950 MSRP
Lexus RX at $43,670 MSRP
Infiniti QX60 at $44,000 MSRP
Acura MDX at $44,300 MSRP
#2 Possibly enclosed carriers should be used for KBB luxury cars valued between $50,000 and $74,000
This range is the only reason why a customer should consider the use of enclosed transport services instead of open transport. Although several customers prefer shipping open, to be on the safer side, we advised you to ship enclosed.
Once the value of your vehicle is closer to $75,000, then you should start putting enclosed shipping into consideration.
Due to liability issues, open transport drivers also don't have full confidence to commit transport vehicles that value close to $75,000. They will rather go for less valued vehicles instead, as there is not much difference in the shipping fees.
Camry and Accord, for instance, carry less risk, and as such, shipping them is faster. This is a major reason again to consider enclosed transport. Vehicles in this category include:
Infiniti Q70 at $50,300 MSRP
Acura MDX at $52,100 MSRP
Lexus GX at $52,355 MSRP
BMW Series 5 at $53,400 MSRP
Mercedes-Benz E Class at $53,500 MSRP
Mercedes-Benz GLE Class at $53,700 MSRP
Acura RLX at $54,900 MSRP
Audi A6 at $58,900 MSRP
BMW X5 at $60,000 MSRP
Mercedes-Benz CLS Class at $69,200 MSRP
Lincoln Navigator at $73,205 MSRP
#3 Possibly Enclosed Trailers should be used for KBB luxury cars valued between $75,000 and $99,000
It is not abnormal to spend 50% on protecting your car if it worth between the range of $75,000 to $99,000. Do not treat something that worth a fortune with carelessness.
Apart from this, considering the reasons mentioned in the previous tip, it will be very scarce to see an open carrier driver that will want to handle a highly valued vehicle such as those listed below. It is better to take the open carrier off the table and consider enclosed luxury car transport. Vehicles in this category include:
Cadillac Escalade at $75,195 MSRP
Lexus LS at $75,300 MSRP
Tesla Model S at $76,000 MSRP
Tesla Model X at $82,000 MSRP
Audi A8 at $83,800 MSRP
BMW 7 Series at $84,645 MSRP
Lexus LC at $92,300 MSRP
#4 Most Definitely Enclosed Carrier should be used for KBB luxury cars valued above $100,000
Ship enclosed any luxury car that has its value set at $100,000 and above. The vehicles listed below should only be touched by highly skilled professionals that know their ways around luxury vehicles. Scrap out open carrier completely. The drivers wouldn't even consider your car for once. Vehicles in this category include:
Maserati Quattroporte GTS at $137,980 MSRP
BMW Alpina B7 at $139,350 MSRP
Mercedes-Benz AMG SL 63 at $154,450 MSRP
Acura NSX at $157,500 MSRP
Maserati GranTurismo at $162,880 MSRP
BMW i8 at $164,295 MSRP
Jaguar XE SV at $187,500 MSRP
Mercedes-Benz Maybach S 650 at $199,900 MSRP
Bentley Mulsanne at $361,500 MSRP
How to choose the Right Luxury Car Transport Company
To ensure transporting your luxury vehicle goes smoothly without any issue, you need to hire an auto shipper that has enough experience in shipping highly-priced cars.
Hiring the right luxury car transporter will help you in eradicating all kind of stress and problems associated with shipping your exotic vehicles.
Handing over the keys to a stranger is not advisable after you have spent a lot of resources in finding the right car; to this end, it is important to find a reliable car transport company that can help with the shipping of your luxury vehicle.
It is as a result of this it is recommended that you do some diggings to make sure you hire a reliable and reputable company that will prioritize the safety of your car.
Consider the below checklist to choose the right luxury car transporter:
1. Check Licenses
License, insurance, and bonds are all features a good transport company should possess. It is required of all auto transport companies in the United States to be registered through the USDOT.
Make sure you check on the USDOT website to know if a company is properly licensed. Knowing that your car will be in good shape all through the transition is very important.
2. Check Reviews Online
A company's performance can best be judged by the type of reviews it has received from its customers. You have to find out if the experience you are looking to have with a shipping company is exactly what they offer by reading through reviews from old and existing customers.
An excellent source for finding the right and reputable auto shipping companies is the Better Business Bureau (BBB).
3. Compare Shipping Quotes
To determine the rough estimate of what you will be spending on the shipping; it is important to compare the quotes issued to you by different shipping companies.
Safety carries the highest priority when it comes to a luxury car; it is important to avoid taking unnecessary chances, as any damage to your luxury car could incur costs that could be higher than what you could have spent on safety.
You can either get the quote online or directly from the companies. You have the power to decide on which shipping option to go for while transporting your vehicle.
4. Don't ignore Research
There are many options to choose from when deciding on which transport company to hire. To find the best and professional auto transport company, you need to conduct research.
You won't be spending and wasting time on a company that offers poor services if your research is properly done.
5. Choose Enclosed Auto Transport
Although open trailer transport is the most affordable; however, it comes with a lot of risks. Your car is exposed to a lot of elements that could cause damages to your car.
Elements like weather, poor roads, hail, and others could cause you to spend on repairs. Your cars are protected from these elements by using enclosed transport.
Make sure your vehicle is properly secured if you choose to go with this option. The best option for shipping your vehicle is the enclosed trailer transports. Exotic cars are fragile, and therefore, they should be handled with extraordinary care.
To make sure your vehicle is safe even inside the trailers, there are shock absorbers fitted inside. This option is expensive, but then it's worth it.
6. Verify your Car Insurance
Understandably, you would avoid driving your luxury car on the road full of drivers with no insurance coverage, but what seems to be confusing is why you would want to transport your car with a company with no or insufficient shipping insurance? Knowing how much coverage your shipping company has is very important before you commit to anything because there could be unexpected damage to your vehicle on the way.
Not minding your vehicle's worth, you should be able to get wide coverage. Also, ensure you are clear on the number of deductibles involved so you can plan.
7. The Protection offered by the Company
The type and amount of protection offered by each auto transport company should be a deciding factor when choosing one, as the condition of your car dictates its value.
You can as well go for enclosed car shipping to avoid your vehicle being exposed to the elements. You should ask your auto shipping company if they offer this option before you make any commitment.
8. Shipping Time Windows
The transport time chosen by your shipping company may not go by your plan, as their schedule may differ. It is important in most cases to have your vehicle shipped before you relocate so you can use it on getting there.
Make findings and asking questions on the delivery time and date if it is certain or just a window.
9. Avoid Cheaper Options
Almost every industry contains companies with no reputation. To get business, these companies will offer you service at cheaper prices. You are more likely to get the quality of service that you pay for.
It is wise to pay more for a company that offers a standard quality than to pay less for a company that will cause you a headache with their service, especially when it comes to car shipping.
What is the Time Frame for Shipping a Luxury Car
It takes 1 to 6 days to deliver the luxury car, starting from the pickup date to the drop off date. Drivers usually cover up to 500 miles daily.
The initially available pickup date for exotic auto transport is 2 to 7 days immediately after an order is placed; however, there is also express service available for you, and this is usually within 24 to 72 hours.
You will be required to pick either one of the exact pickup or drop-off dates, as the auto transport company can only guarantee either of the two and is provided at a 30% premium above normal costs.
Most of our exotic car transports spring from a new car dealer in town and transports below 1,000 miles from one state to another. This implies that your car will be delivered to you within 2 to 4 days after loading.
Although dealers help customers to make arrangements most of the time, however, customers can also find themselves a better deal online; either by trying to increase the price or timeline themselves or by searching for the best luxury auto shipping companies.
Cost of Shipping a Luxury Car
It cost $1 per mile to ship a luxury car. This means a 400 miles trip would cost $400. However, an increase in the distance means a decrease in price. For instance, transporting a luxury car through 1000 miles will see the rates reduced to $.75 per mile, which means you will be paying $750.
Luxury transport from one region to another can be reduced to $.40 a mile. It will cost 40 to 60% more in an enclosed car shipping option. Express luxury car shipping is also an option to consider.
The factors that determine the shipping quotes for your luxury car shipping include season, the size of your vehicle, closeness to highways, and the shipping option you choose.
There are many factors to put into consideration while shipping your luxury car. The number of features considered by auto shipping companies before issuing you a shipping quote includes:
Distance: This is more important in issuing a quote. If the driver transports your car across the country, then the price will be high. Your location of shipping is also important to the cost, whether from a major city or others.
Vehicle make and model: This is used to determine the weight and size of your vehicle. The price charged on a small exotic sedan is different from that of a large exotic SUV.
Transport type: You are most likely to consider an enclosed carrier option when transporting a luxury car — the decision to choose is completely yours. An open carrier, however, is cheaper than an enclosed carrier.
Shipping time-frame: There is an option to meet the hurriedness of your car shipping. This option is perfect for customers who need their car in a specific location as soon as possible. It will, however, cost them extra bucks to enjoy the fast and convenient shipping.
Advantages of Hiring Professional Auto Transport for your Luxury Car
Transporting your vehicle across a short or long distance is basically because of thousands (if not more) of reasons.  Among the reasons may be that you are sending the car to someone, relocating to another state temporarily, you are selling it to someone who lives in another state, moving for winter or summer, or you are relocating for commercial purposes.
The need for auto transport services is doubtlessly many. The wise thing to do in this situation is to employ the service of a professional shipping company to handle it for you.  Below are a few of the advantages of hiring professional auto transport companies for your luxury car:
Reliability
This is the greatest feature of a professional vehicle shipping company. The quotes should not be your main worry. You can go ahead and trust them with the date given for pick-up and delivery.
Pleasant Customer Support
Several challenges come with vehicle shipping. There is absolutely nothing to be compared with going through the shipping process with one of the best service providers.
Understandably, you will want a provider who can offer you quality service and proper monitoring for the shipment; hence, reliable customer support is recommended.
Ensure Safety
The safety that every auto shipping customers crave can only be offered by car shipping professionals. They will prioritize the safety of your car above anything else. The chances of accidents during the transition are slim, as the drivers are highly-trained pros.
Faster Shipping
Your vehicle will be delivered to your destination more quickly because the pickup location will be agreed upon by you and the shipping company compared to hiring a conventional auto shipping company.
It is not necessary for your car to be loaded or for any other car to be loaded as well. The driver will instead hop into the car and drive it to the agreed destination without losing focus for once and with uttermost safety.
Availability of Door-to-Door Delivery
Since it is a luxury car that is being transported and not in any truck or trailer, then it is easier to get it delivered at your doorstep. Your car will be picked up and delivered to its last destination regardless of your location.
There is no point in having to pick it up at a specific location and get it delivered to you at another specific location; both can be done from one doorstep to another.
Time-saving
You will be taking some time off work if you are driving the car by yourself. You can instead make use of your time on more important things and have a professional transport the car for you in a faster way.
Transport Personal Items, including Pets
Although you may be allowed to fill the trunk with your possessions; however, you may need to discuss the items that are allowed to be transported with the driver or the auto shipping company before the set date.
Also, you won't be required to remove any part of your vehicles as compared with shipping with conventional transport service.
Less Wear and Tear
There will surely be wear and tear when you decide to drive your car all by yourself, as it will be exposed to dangerous elements.
Your vehicle will, however, be protected from dangerous elements and harsh climatic conditions by a transport company, thereby preserving the value of your vehicle.
Save Money
You will be required to pay for meals, gas, hotels, or motels to spend the night when you choose to drive the car yourself both to your destination. If you are driving your car from one country to another, you may end up paying for repairs to some parts of the vehicle that got damaged.
By hiring a transport company or shipping your car, you will not have to pay for all these unnecessary expenses. You will also have your time to yourself, as you will not be required to be present when they ship your car.
Frequently Asked Questions
Is it possible for me to place personal or valuable items inside my car before it is transported?
No. Companies that ship luxury cars will ask you to take out any belongings from inside the vehicle before it is picked up for shipping.
These companies do not take any responsibility for your belongings that are inside the car. While they do not open up the vehicle unless necessary for transportation, it is not recommended that you keep any valuables inside the car.
If you have a high value stereo system or other expensive gadgets inside your car, take them out and place them back when it arrives at your new residence.
How early should I book a pickup for the luxury car transportation service?
It is ideal to book your pickup at least a few weeks in advance. That is especially true if you are requesting luxury car transportation during the busy season (summer).
Booking in advance not only gives you a chance at securing a better rate, but it also means you can book a slot for the date and time that best suits your circumstances.
If you are booking a week or a few days in advance, the company may not have many open slots on the days that you are available.
What is the Bill of Lading?
Car transportation companies use a bill of lading to determine the condition of the vehicle and provide information about what is being transported.
A typical bill of lading specifies the make, model and condition of the vehicle, while it also lists the pickup and drop off locations. Other information includes the customer name, transportation company name, and your signature.
You must approve and sign the bill of lading at the time your vehicle is picked up.
How can I prove if damage to my vehicle was the result of shipping, or if that damage already existed?
Documentation is the best way to prove that your vehicle suffered damage during the shipping process. Luxury car transportation companies encourage customers to take pictures and photographs of their car before it is picked up.
These photographs serve as the before, and you can take photographs after the vehicle arrives at your new residence. If there is damage, sending these pictures allows the insurance company to understand when the damage occurred.
What should I do on the day of my vehicle pickup?
There are some steps you can take to better prepare your vehicle for pickup. These include:
Park your vehicle in an accessible location.
Clean the vehicle so it is easy for the shipping company personnel to inspect.
Empty the vehicle of all personal items.
Remove toll tags and parking passes.
Fix any leaks.
If there are any modifications that you made to your vehicle, list them so the shipping company is aware of their existence.
If you live in an area that is difficult for larger trucks to access, choose a pickup spot that is more convenient.
Secure a parking permit for the transport vehicle, if it is not permitted to park outside your home or apartment on the day and time of scheduled pickup.
Is my delivery date guaranteed?
Most transportation companies are not going to provide you with a specific date for vehicle delivery. Whether you choose open or enclosed transportation, the time it takes for the car to get across the country can vary based on different factors.
The best you can expect is an approximation. A company may tell you that you will receive your vehicle in 10 to 12 days. A more accurate date is conveyed to you when the vehicle is closer to your new address.
When transporting a luxury car, the safety of the vehicle carries the highest priority. The car must receive uttermost care and safety during the transition to avoid damages. This implies that you have to choose the right shipping method and a quality company as well. With a professional shipping company, you will have peace of mind, as your car is being transported regardless of the shipping method you choose, whether open or enclosed transport.
The above tips will go a long way in enlightening you about luxury car transport and help you when next you are transporting your high-valued car. Stay tuned for more informative posts from this page!