What to Consider When Choosing a Long Term Storage Unit
You will often come across items that you are not using but also cannot donate or dispose of in your home. These items can use up much space in your home and also be hard for you to store.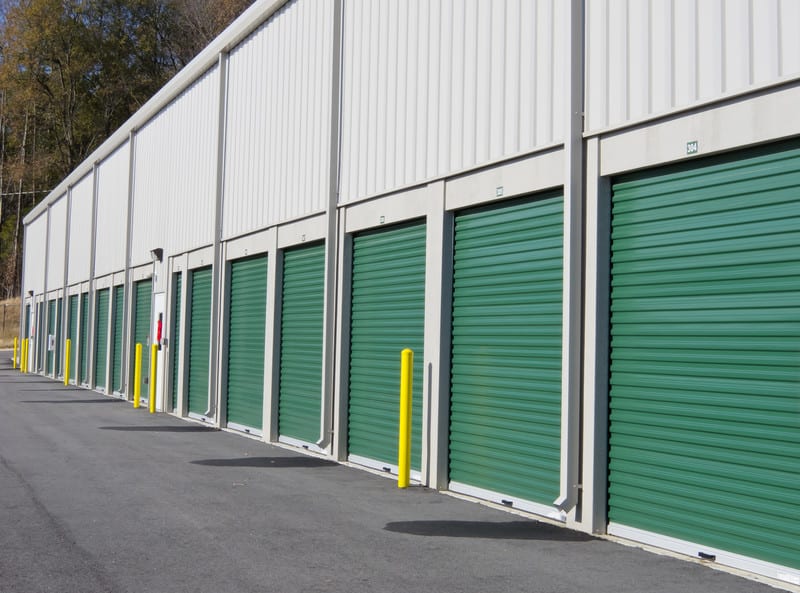 The best solution in this kind of situation is to opt for a storage facility that will help you keep and secure your belongings, while you have your peace.
There are various reasons why homeowners and businesses make use of self-storage facilities, and these are not limited to;
Relocating from one home to another
Decluttering (home or apartment)
Remodeling a business
Storage excess items
Before you can choose the perfect storage provider, you must figure out your needs and identify which of the company can offer you the right storage service – long-term storage. Also, price comparison and finding the best storage service provider is essential when looking to use a self-storage facility.
This can be a tough job to do, considering the number of self-storage providers out there. There are some vital points to note when looking for self-storage providers. We have taken the time to gather a complete guide and the best tips for finding the best long-term storage unit for your needs.
Self-storage services provide an affordable solution to the problem faced by most people – space. Obtaining mortgages or even money to rent more space is harder these days. This implies that it will be difficult to upgrade to a home or apartment with more space or also expand your home.
This is where you really need self-storage. Long-term storage might be the best solution for you if you have some items in your home that you need to store, but there is not enough space.
Consider the factors below when faced with the decision to choose a self-storage company.
What Type of Storage do you need?
It is essential to find the perfect, suitable, and affordable storage. Ensure you find the right size of container that will perfectly contain all your items and keep in mind that there may be a need for you to make adjustments before your rental expires.
Renting oversized storage units will only cause you to pay for what you did not make use of. It is important to create a list of the items to be stored and their sizes so you can present it to get a quote.
You might be given discounts for longer stays in some cases. For you to be able to figure out how to choose the perfect cheapest storage units size for your needs, we have put a list of the processes together for you below:
Create a list of the belongings to be stored
Write out the things you will need to access often while in storage
Measure and calculate the total packing size of your belongings to be stored
Make sure you consider excess space for ventilation
Choose a storage unit based on these requirements.
These will expatiate more later in this post.
How long do you need the Storage Unit?
The length of time you plan to store your belongings will determine the need for extra space to allow for ventilation and easy access. There is no harm in packing your belongings closer together when storing them for a short period of time.
However, when storing your belongings for a long period, it is very important to create more space for easy access and ventilation within the storage unit.
Make sure there is enough space for you to walk through in your storage unit so you can access some of your items. Also, ensure you arrange the items in an orderly manner so you can easily locate any item.
What Size of Storage Unit do you require?
Size must be given much attention when choosing a storage unit. You have to consider the ceiling height along with the square footage of the unit. You need to create a list of belongings you plan to store before you can determine the exact size of the storage unit you will need.
You have to make sure your container will fit your items both in height and width. Its size also determines the cost of the storage unit. Below are the types of storage unit sizes and the items that are popularly stored in them.
Small Storage Units
5'x5′ Units: This storage unit size is best used for storing personal belongings such as children's toys, clothes, small furniture, boxes, business records, and skis. This unit is of the same size as a small walk-in closet.
5'x10′ Units: This storage unit size is capable of storing small amounts of chairs, mattresses (box or spring), boxes, sofas, business supplies, chest of drawers, and other small items.
Medium Storage Units
5'x10′ Units: This storage unit size is capable of storing small amounts of sofas, chairs, business supplies, boxes, mattresses (box or spring), chest of drawers, and other small items.
10'x10′ Units: This storage unit can store the contents of a 1-bedroom apartment with major furniture, appliances, and boxed items and supplies.
Large Storage Units
10'x15′ Units: This storage unit can store the contents of a 2-bedroom home with furniture, appliances, and boxed items and supplies.
10'x20′ Units: This storage unit can store the contents of a 3-bedroom home with furniture, appliances, and boxed items and supplies. They are also perfect for storage racks and commercial items.
10'x30′ Units: This storage unit can store the contents of a 4 to 5-bedroom home with furniture, appliances, and boxed items and supplies. They can also be used to store equipment and commercial storage.
Control – Self-Service Or Full-Service?
The rate of access you have to your belongings in storage determines the difference between self-service and full-service storage units. The self-storage facility presents you with the chance to access your storage anytime you wish, as you might be given a key to the unit.
You will be required to formally notify a full-service storage facility before you can access your storage unit, as the access is being controlled. Some full-service storage options will help you pick up and deliver your belongings, which could be an advantage if you do not own a vehicle.
You will enjoy more flexibility with a self-service storage option; however, you might need to opt for the full-service for more security if there won't be need to access your unit frequently or you are out of town for a longer period.
The Location and Closeness of the Storage Center to you
Renting a storage unit that is located in an isolated area is cheaper than the ones located in close proximity to larger cities, which may be rented at a premium. It is important to choose a storage center that is closer to your home if you will need to access your items more often.
You may consider a storage facility that is a bit far from your home but cheaper if you won't need to access your unit most often.
Although considering the location for items to be stored in a short period is not important; however, it is a great factor to consider when storing for a longer period. Location is very important when storing items for a longer period as you don't want to travel up and down to pick up items from your unit every time.
Premium Security
The safety of your belongings should come first with you and your storage company. Choose a storage provider that secures your belongings with the following regardless of the value of the items you are storing:
24-hour video surveillance: This helps storage providers to identify those entering and leaving their storage centers quickly. They also get to see any suspicious activities on their facilities so they can contact appropriate authorities.
Adequate indoor and outdoor lighting: This is to make sure there is enough light in the facility to send off intruders, as well as protect their workers and storage users in the dark hour.
Door alarms and locks for each unit: This will automatically alert security officers in case anyone attempts to break-in to any unit.
Gates protected with a passcode and fenced environment: This makes sure access is being controlled and monitored for both workers and tenants to reduce unwanted access and theft.
The Environment of the Storage Unit and the Amenities Available
Make sure you find out if the storage unit provided is climate-controlled before you decide to rent. This is very important, especially for those living in an area that experiences excess temperatures.
There will be protection for your items from excessive heat, cold, and humidity when you opt for a climate-controlled storage unit. Weather elements can quickly affect items such as furniture and electronics.
These items, however, stay in good shape when stored in a climate-controlled storage unit.
Price and Payment Options
It is generally known that cost is a factor to consider when choosing a storage unit. There are other factors worth noting that will certainly contribute to the cost. These include the type of contract, the minimum rental time, and extra fees.
The minimum storage period is required by some storage providers, and this will definitely affect the cost. Monthly storage options can as well be cost-effective for you.
Make sure you also put additional fees into consideration in case you make a late payment or you default payment so that you don't face such penalties as having your unit collected from you with your belongings inside.
Find out if the storage unit charges weekly or monthly if they offer a month of storage for free if you can cancel your contract at any point in time, and how expensive the facility is. Make sure you ask these questions before you decide to rent a long-term storage unit.
Make sure the price and a payment option offered by the storage facility is right for your budget and storage needs.
Insurance Options from the Storage Facility
There may be a need for you to purchase insurance for your items while in storage if you have no insurance coverage on your items before storing.
You will have to choose a storage facility that offers insurance on items while in storage. Your items must be protected against theft, water and/or fire damage and other unwanted events.
This will not only give you rest of mind while your belongings are in storage, but it will also provide you with adequate compensation if any unfortunate event occurs to them.
Quality Customer Service
Answers should be provided to all your questions by your storage provider. Choose a storage facility that has employees that are ready to help you in every step of the storing process.
Most people use self-storage to relocate their homes and businesses to a new place. Storage providers can reduce the stress involved in moving by providing important stuff like:
Discount on moving supplies such as boxes
The flexibility of schedule to suit your availability
Free hauling of your items from your home to your storage unit
No extra or hidden service fees.
Reviews and Ratings
Make sure you check online for the cheapest storage units ratings and reviews. Regardless of the popularity of the storage company, make sure you check reviews for your own specific needs.
You will be able to figure out how reliable, professional, and helpful a storage facility would be from online reviews from sites like Facebook and Yelp. You can check for ratings of storage facilities in the United States from the Better Business Bureau.
We also advise that you ask around from family and friends for recommendations before you choose a particular storage facility. In most cases, recommendations from people can be more helpful and accurate than online reviews.
Reasons for Choosing the Perfect Long-term Storage Unit
When you figure out the right size of the storage unit for your items, you will find the rest enjoyable. Pay a visit to any nearest storage facility in your area to see the exact storage size you need for your items before you make your final decision. It is better to view the space practically than using your imagination.
You can go with your inventory list as you may get help from their staff. They are trained in helping customers figure out the perfect unit size for their belongings. Above, choosing the perfect long-term storage unit for your needs means that you are only paying for what you use while getting the best service delivery.
If you don't want to bother screening storage companies, you can check our reviews on some top self-storage companies.
Frequently Asked Questions
Do I need to sign a long term contract with the storage unit provider?
Most storage facilities offer flexible contracts for their storage units. It may be possible for you to sign a month-to-month agreement, where you are free to terminate at the end of each month.
Facilities will also provide packages for three month, six month and one year contracts. These are ideal for individuals who are seeking medium to long term storage.
It is likely that facilities near your location will provide discounts on the monthly storage rental cost if you sign a longer term contract. If you are planning to keep items in storage for six months to a year, it is better to sign a longer agreement so you are paying less each month.
Are storage facilities equipped to keep my possessions safe from pests?
Yes, pest control is a significant part of the precautions that storage facilities take to keep your possessions secure. A quality storage facility goes through regular spraying for pests.
Such spraying ensures that ants, roaches and other pests are not going to get into your possessions. However, you should still ensure there is nothing in your unit that would attract pests.
Do not keep perishable or food items in your storage unit, and try to keep the unit as clean and mess-free as possible.
What documents are necessary to rent a storage unit?
Most storage facilities in the United States will require you to present a valid photo identification when renting a unit. You may present a driver's license, state ID, United States passport, military ID or a foreign passport to rent your unit.
The facility may also ask you to present a debit or credit card they can keep on file. They use the card to charge the initial expenses along with the first month's fees. If you agree to automatic payments, they can charge the card on the same day each month you rent the unit.
What are the consequences for missing monthly storage unit payments?
Most facilities require payment on the same day each month you are renting a unit. They will inform you of the grace period for a late payment, but it is usually three to five days.
If you are late with a payment, you may be charged a late fee on top of the monthly storage unit costs. When your payment is more than 30 days delinquent, the storage facility may take steps to remove your belongings from the unit.
What happens if my items go to auction?
Every storage unit has unique policies related to prolonged late payment and the eventual selling off of your possessions. It depends on their policies and the laws set by the locality and state.
It is imperative that you inquire about these policies when you are signing your initial contract. For instance, a facility may have a policy of auctioning your items if you are more than 60 days late with your payment.
When your items go to auction, you have no recourse but to try and buy back whatever items you can afford. Any proceeds from the auction go towards your unpaid bill to the storage facility, while the rest of the money is sent to you as a check.
What should I bring on the day I am moving items into my storage unit?
Most storage facilities allow you to rent equipment and supplies to help you move items into your storage unit. But they are usually more expensive compared to retail prices.
It is helpful if you bring the boxes, bubble wrap and packing tape you may require to secure your possessions before putting them inside your storage unit. Depending on the weight of certain items and boxes, you may want to borrow a dolly from a friend or rent one from the storage facility.
Identify your storage needs before you decide on which storage facility to go for. This will make sure you will get the right amenities from your storage provider. Make sure you visit each storage facility you are considering to learn more about them before you make your final choice. Also, make sure the facility you decide to choose, offers insurance coverage for your items while in storage.