Cost To Move A Piano 20 Miles: Complete Guide
How much does it cost to move a piano 20 miles? The country's average cost to haul a piano within a distance of 20 miles is about $400 based on some factors. A piano is a highly valuable belonging and almost everyone moves with their piano, especially if it is a priceless family heirloom.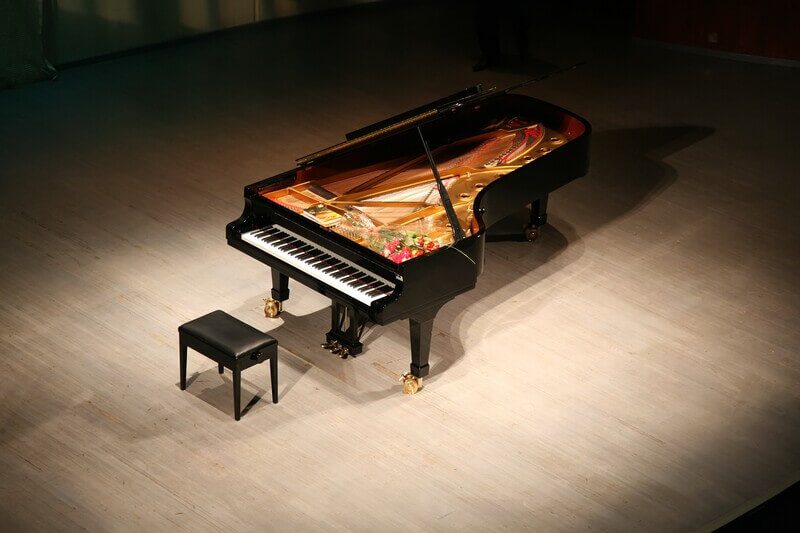 To move locally, the median cost of moving a piano is around $200 to $400. Long-distance moving of piano can cost around $700 and $2,000. The actual cost is based on a number of factors.
Pianos are costly and much more difficult to move – a crazy combination that will stir so many questions as moving days closer. With certainty, the lingering question that will continue to disturb you in bed is: how much will it cost me to move my piano?
In this article, we are going to discuss the cost implication of moving a piano and the factors that determine your actual cost.
How Much Will I Spend To Move A Piano?
Factors that affect the Cost of Moving Piano
The amount you will spend to move your piano is based on your type of instrument, the distance between the homes, and the species involved with the pick-up and drop-off homes.
Most common factors are as discussed below:
Piano's make and model: Different pianos come in different sizes, shapes, and weights, so the requirements for packing and moving them also differ. Bulkier, heavier instruments have more difficulty- and, therefore are more expensive to move.
Move distance: Transporting a piano on a long trip takes more time and fuel than moving a piano short distance, so the cost to transport a piano cross-country is more than the cost to move it across town. In general, long-distance means higher moving costs.
Barriers at the start and/or finish locations: Sharp hallway turns, spiral staircases, tight spaces, narrow doorways, hilly terrains, and other obstacles that make the process of moving piano tougher and highly complicated lead to expensive moving costs. Stairs, especially, have a major effect on the overall price – piano movers charge an extra $5 to $10 per step (or $40 to $100 per staircase) as moving a large, heavy piano up or downstairs is much difficult and risky.
Also note, any additional services you asked for or deemed necessary (hoisting, retuning, crating, storage, and so on) add to the overall price of moving the piano. The total cost you will pay to haul your piano by pro movers will also base on the places you are moving it from and to and the particular piano mover you decide to hire.
Average Piano Moving Price
So, how much will I spend to move a piano? The average cost to move a piano is around $400 but that amount is just a national average – it doesn't reveal anything about the price of moving your piano into your new home. To know the amount to plan to pay, you need lots of specific information:
What is the cost to move a piano short-distance (locally)? – Costs of moving piano locally start from $200 – $600 (grand pianos cost up to $1,000 when moved from or to a storied building), based on the piano type and the difficulty associated with the job (ease of accessibility, handling requirements, number of stairs, and/or special packing, and so on).
How much will I spend on moving a piano to another state? The cost to ship a piano cross country can be around $500 to $2,000;
| | |
| --- | --- |
| Distance | Cost (Materials and Labor) |
| Room to Room | $150 to $350 |
| Across Town | $350 to $1,000 |
| Cross Country | $700 to $2,500 |
| International Shipping | $700 to $3,500 |
| Shipping Overseas | $2,000 to $5,000 |
How much will I spend to move a grand piano? – Moving a grand piano typically cost around $450 to $600 when moving locally (but can be lower to $300 or up to $1,000) and long-distance moving can cost $1,200 (the cost can start from $800 – $2,000).
How much will I spend to move an upright piano? – The median cost to transport an upright piano on a shorty-distance is $250 to $300. A long-distance move can cost of the upright piano can cost between $500 and $800.
| | |
| --- | --- |
| Type of Piano | Cost (Materials and Labor) |
| Upright Piano | $150-$350 |
| Grand Piano | $200-$1,000 |
The exact price to transport your piano can be less than or more than these average values, of course – it all depends on the exact situations in your case. To determine the exact cost that you will spend on moving your beautiful piano to your new home, you need to obtain a quote from a reliable piano moving company.
Moving a Piano with Piano Movers: The Average Cost
Now that you know the important factors that will influence the cost of moving your piano, let's talk about the typical cost to transport a piano so that you can have a better reference point when making a comparison of cost estimates from different professional piano moving companies. To move locally, the median piano moving cost is around $200 and $400. To move a piano long-distance, the median price can cost around $700 and $2,000.
In addition, you essentially need to know that $405 is the national average price for transporting a piano. You also know that the cost of having your piano moved by professional piano movers can vary a lot when compared with these average figures. As you likely know, your type of piano, the distance as well as many other specifics will dictate the amount you will be charged by piano movers for the job.
How is Piano Moving Cost Calculated by Movers?
Professional piano moving companies may charge an hourly rate or a fixed rate.
The hourly rate is based on the overall time taken by the movers to carry a piano from its spot inside a home to the moving truck, load the piano, transport it to the final home, unload the piano, and carry it to the room assigned to it in the new home. Hourly rates also cover labor and the equipment used – travel fees may be covered, or not.
The fixed or fixed rates depend on the size and weight of the musical instrument, its spot inside the home and building, current barriers, and distance to the next destination.
When determining the cost of shipping piano, piano moving companies add up:
The base rate for transporting a piano – normally $50 (although it may be up to $250);
Mileage fee – around $1.50 per mile for short-distance moves (ranging from $1.20 – $2.50 based on the company and the location) as well as $3/mile for long-distance relocation (starting from $2.10 – $10);
Additional charges for stairs(around $5/step, though it may cost more for larger pianos) and barriers (around $40 – $200, based on the level of difficulty)
Extra Costs
Grand piano disassemble fee: $100
Crating fee: $800 or $1,200 for crating that has been treated with heat
Extra items like benches: $20/item or $1/pound
Insurance costs: Professional piano moves offer free coverage for instruments that are worth up to $5,000 and charge $15 for each extra $1,000 of value.
Rush fee: Last-minute local moves cost $300 and rush long-distance moves cost $40 to $700.
Rescheduling fee: About $400 if there is no one at the pick-up or drop-off location when the movers get there.
Storage fee: From $50 – $75/month for weather-controlled storage costs
The cost of post-move piano tuning ranges between $100 and $150.
FAQ about Cost of Moving a Piano
How much will I spend on my piano move?
Expect to pay as low as $150 or as high as $5,000 to move a piano based on your model and the distance of the move. However, the median price to relocate a piano is $1,000.
What is the weight of pianos?
A piano weighs an average of 300 – 500 pounds. Upright pianos that are not up to 48 inches can weigh 300 pounds; however, the weight can increase up to 800 pounds, while Grand pianos can weigh around 500 to 1,200 based on the model.
How much will I spend to move a piano cross-country?
Homeowners will pay an average of $700 to $2,000 to move a piano across the country by cross country movers, with $1,000 being the average cost.
Can you transport a piano inside a pickup truck?
That will solely depend on the size of your piano. You may fit a spinet upright piano in a truck, but bigger pianos will possibly not fit.
Do I need a piano moving company?
If your piano is small and doesn't require any disassembling or huge truck you can move it if needed. However, if you own a costly and valuable piano, moving a long distance, or difficult terrain to navigate, hiring a professional mover is often the best choice.
Conclusion
Now, that you have seen all our warnings and the entire costs involved, do you still want to transport your piano yourself? The truth is that; piano moving is recommended to be handled by professionals. We urge you to read online reviews of piano movers. Specifically, find reviews from people who talked about a piano. This is one of the greatest ways to ensure your piano is in safe hands all through your move.