Guide to Find Cheapest Month To Rent A Moving Truck
The most affordable month to rent a truck is during winter (between early March and December), much better on Tuesday of the mid-month.
Moving truck rental prices can so much vary, depending on many factors, of which timing is a part of it. Other situations include the company, location, and size. Evaluating the available option near you and making quotes comparison might ensure saving of hundreds of dollars on your upcoming rental.
So, what is the most affordable month to rent a truck? We will discuss the timing as well as other smart shopping techniques to get the most affordable moving truck rental rates all through the year.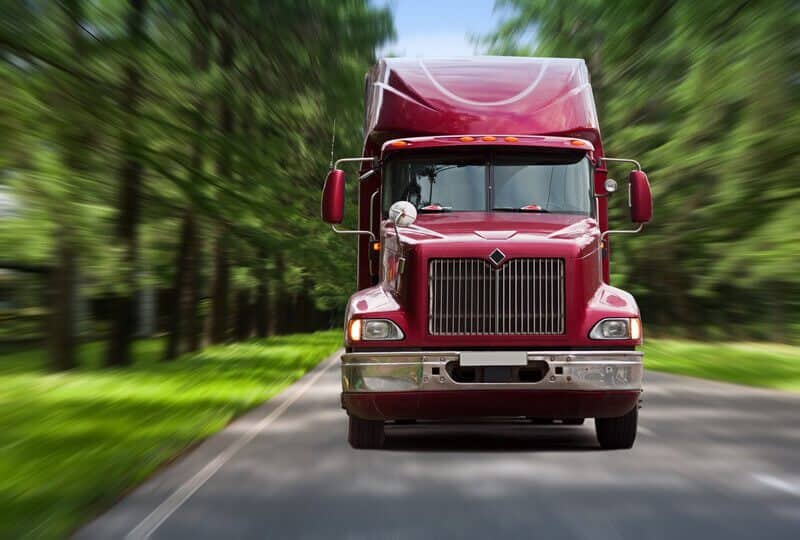 What is the Best Time to Rent a Truck?
Winter will naturally be a slower season as well as the best time to rent a truck, with Thanksgiving, Christmas, and the New Year days being exceptions. Similar to airline tickets, when there is much demand for moving trucks, the price tends to go up.
Summers are often the most expensive season. Children are not in school and parents normally want to settle down in their new home before August ends. College students are also moving during the start and end of the summer.
Because leases and closings usually come at the end of the month, prices for relocation trucks will increase during those periods. Weekends, and majorly weekends like Memorial Day and Labor Day, will cost even more. If possible, don't move on a Friday or Saturday as well as at the end of the month, fewer home closings are happening early in the week – try a Tuesday move and avoid the crowd.
The best deals are always available at the start of the month or middle of the month, especially on Mondays – Thursdays. If you are flexible with your move, try to pick various pickup dates when making an online booking to determine if there are some differences in pricing.
What are the Other Affordable Ways to Rent a Truck for Moving?
To find the most affordable rates for moving trucks, you may need to do some research and some techniques.
Here are other methods to land a great deal on your truck rental:
1. Pick rental locations carefully:
One of the major factors that affect the cost is dependent on the pickup and drop-off center of the vehicle. For people who rent the relocation truck and take it back to a similar location after use, the cost will be reduced than if you pick up the truck in one area and drop it off at another place.
This is because a moving truck that is returned to a similar location doesn't affect the inventory that a company has at a certain place. With a 1-way truck rental, the company will be required to return the rental truck to its exact location, or work on inventory to make the change. That is why 1-way moves on a cross-country distance, or just a 1-way relocation truck rental across town will often be costlier than returning the moving truck to the exact rental location.
For local moves, rental prices could change based on location in the same town. If moving a truck seems expensive at a particular location, you might research prices at the next nearest location. Prices could differ based on inventory availability.
2. Select the ideal size of moving truck:
It is important to start your moving truck rental process with the exact size you need for all of your goods. If you are trying to lower costs and go for a smaller truck, you might end up traveling on many trips between your former and new home. This can cause more gas, mileage, and time spent on the move.
Securing a larger moving truck than you need also stand to waste your money. Drewniak says that the purpose is to be able to carry out one or two trips and transport all your goods, then return the moving truck to pay the cheapest amount possible. Lots of moving companies and moving truck rental locations will provide a guide to assist you to choose the size of truck you need.
Here is a quick look into the size that perfectly fits. If you are unsure, call and ask a representative of the company to assist you to figure out the best match for your household belongings.
A 10-ft or 12-ft moving truck or shipment van accommodates a studio apartment
A 17-ft truck could be ideal for a 2-bedroom home
A large 26ft moving truck may be ideal for a home that has 4 or more bedrooms. If your items are not up to that, renting a pickup truck is also a choice that might cost a lesser amount.
3. Compare quotes from different affordable truck rental providers:
If you truly want to locate the most affordable rental booking, you will need to obtain quotes from many various companies. Pricing varies by the company a lot, and to a level, based on how busy that exact location is. Based on logic, if the business is not busy, you will likely have more chances to land a better deal. Check many websites and make some calls to make quotes comparison. If a location is currently busy, you may not be able to negotiate.
On the contrary, if it is not busy, you may get a better quote. The moving truck business is filled with many top players. You can obtain a quote from each to determine a range of prices near you. You might check truck rental providers that are locally owned to determine if they can offer you a better deal.
4. Find bargains:
Check online for discount coupon codes, searching key phrases like "code for rental truck discount". Include the name of your town in the search to see local deals. These codes are often available for all rental providers. If you can see a deal for a particular company, call around and find out if they have a better price. You may be able to save around many hundreds of dollars by asking around.
Save 10% on Penske moving truck rentals when you use SpareFoot – no need for a promo code. Self-storage centers may provide you a deal on a moving truck if you also choose to rent a storage unit with their company. Some may offer you the use of a moving truck to perform your move-in.
Be Careful of Hidden Charges
When renting a box truck for your move, know that there may be extra cost add-ons, like the ones for furniture pads or moving equipment. You might also want to be careful of fees charged for late return of truck or without fuel. Considering the fuel costs is highly essential as well. Normally, it will not cost much to refuel the moving truck before you return it unlike when you are pre-paying or purchasing fuel from the rental truck provider.
FAQ about What Is The Cheapest Month To Rent A Moving Truck?
How far before moving is best to rent a truck?
Normally, immediately you know when you will be moving, you should call or visit their website and book the moving truck you like. The earlier you book your truck, the better the opportunity that you will get the size of moving truck your move needs. It is never a good move to wait until the move day when you need it.
What happens if I'm late to return my U-Haul?
If you are late for 2 or 16 hours, U-Haul will still charge you for additional days' rental. One-way rentals are charged $40 per day. The cost of additional days on local rentals will be based on the equipment you have.
Conclusion
So you have made your decision to rent a moving truck for your move. Note that there is another decision to make – which one should you go for? Check our cheapest moving truck rental companies' guide.