What Can Fit In A 16 Foot Pod?
A 16-ft POD is often suitable for keeping or moving a three– to four-bedroom home. Whether you are moving for a lucrative job in the city or to the country for a calmer life, portable moving and storage containers are a friendly moving solution if you are not planning to hire full-service long distance movers.
They are cheaper than a full-service moving company and allow you to skip the stress of driving a huge truck.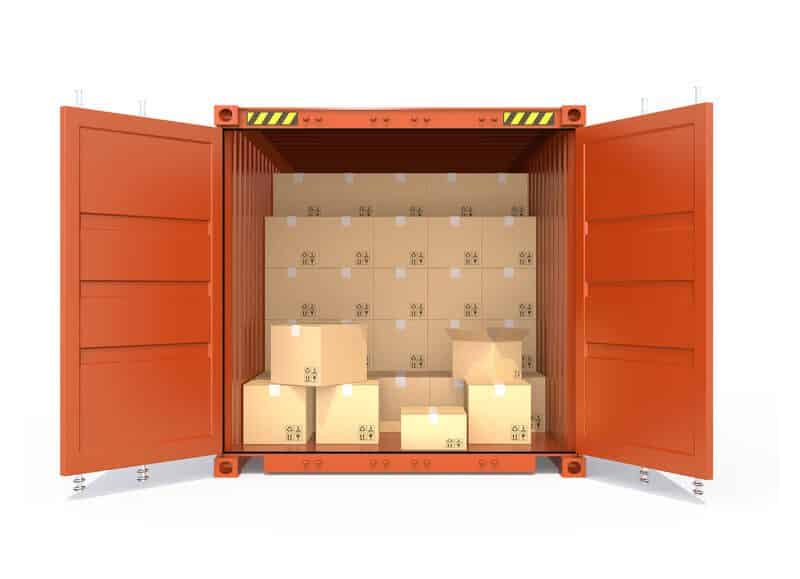 Want to know how many goods can enter a 16-ft pod? PODS stated that the container is the largest of its container collection and is a common option for transporting a home that has 3 or 4 rooms. The interior of the container allows 857 cubic feet of packing room. The company claims that the 16-foot moving container can be compared to a rental truck that is 20-ft long.
In this guide, we will concentrate on what you can store in a 16-ft container – the largest in the company's collection from leading moving container companies.
How Big is the Size of a 16-Ft Storage Container From PODS?
The measurement of PODS' 16-ft containers is 16-ft in length, 8-ft high, and 8-ft wide. But remember, those dimensions are for the exterior. When the walls, roof, and floor are considered, the internal space becomes as tick more than 850 cubic feet. When compared to the moving trucks, used by the professionals which are so small, but correctly packed, it will surprise you how much it can accommodate.
Loading Moving Container like a Pro
Yes, large furniture, such as sofas, appliances as well as entertainment centers takes much space faster. To get the highest density as well as the most value for your money, you will need to think and work as an experienced mover would. Below, we are discussing things like:
Filling the gaps around bulky items
standing sofas on their edges
Taking apart futons, tables, beds, and exercise equipment as much as you can
Ensuring your moving boxes and plastic bins are properly packed
How much will be Accommodated in a 16-Ft POD?
PODS' website mentioned that the 16-foot containers have the highest shipment capacity of 4,200 pounds. It also mentioned that they are ideal for three to four-bedroom homes. But there is an issue; most houses with three to four bedrooms have goods that weigh more than 4,200 pounds. The moving sales agents will inform you that they generally have between two and four times that number. PODS reported that this container is popularly used for:
A 16-ft container may hold the items of averagely furnished two or three-bedroom apartment
Or, most of the items of a two-three-bedroom home that is furnished the same way (apart from those with attics, garages, and basements)
Office moving
Large home restoration and remodeling projects.
The 16-ft container can be used for long-distance moves in the United States and Canada. This size of the container can also be used for local moving and storage in most company's locations. In other words, be skeptical when following PODS guidelines. Or, make use of free online inventory forms or get a phone application to calculate the weight and cubic feet estimated for your belongings. It can be fun when talking inventory of your stuff, and it may also save you huge stress down the process.
How to pack a 16-Ft PODS Moving Container
To make sure the weight is properly distributed, it is better to evenly distribute your heaviest belongings from front to back and one side to another. Imbalanced containers can cause problems if you have super heavy furniture or an uneven number of book boxes. Since the timing for loading and unloading don't always work out, it may be better to plan for two days for each. People who have never performed a self-move before usually do more than they can, especially when their friends and family disappoint at the last minute.
By allowing 2 days to load and unload, you will get yourself free from unnecessary stress. Your chance of damaging your goods or hurting yourself will also be reduced to the minimum since you won't feel rushed. Don't forget to load the belongings you will quickly need at the back of the PODS container so you can easily get to them. This way if your PODS get to your new home later in the day and you don't have sufficient time to unload it that night, you will still be able to access items you need, such as:
bedding
toiletries
toys and other kids' items
fresh clothes
mattresses
refrigerator
pots, pans, dishes, and silverware
Similar to full-service moves, plan to move with all your irreplaceable belongings such as family heirloom jewelry, passports, photos, and birth certificates.
What is the Cost of 16-Ft PODS?
Expect to pay between $200 and $500 for the 16-ft pod. PODS offers three various sizes in its container collections, each having little different pricing. Charges include transit costs, monthly storage rates, and delivery fees. The costliest option is the 16-ft container which is the largest. Most of the rates are similar across their container sizes. The only significant difference is inside the rental fee for the first month which differs based on the size.
Cost of 16-Ft PODS for a Local Move
To move locally, you can simply obtain a quick quote on the company's website. And if you are moving to a larger home, the website can also provide you a quick for renting many containers. For example, below is the breakdown of pricing for a local move in Atlanta, Georgia:
| | | | |
| --- | --- | --- | --- |
| Parameter | 7-ft container | 12-ft container | 16-ft container |
| Container Delivery | $99.99 | $99.99 | $99.99 |
| First Month Rental Fee | $164.99 | $189.99 | $199.99 |
| Extra Months Rental Fee | $164.99 per month | $164.99 per month | $164.99 per month |
| Haul Container to another New Location | $89.99 | $89.99 | $89.99 |
| Final Pickup | $99.99 | $99.99 | $99.99 |
| Insurance* | $10 – $450 per month | $10 – $450 per month | $10 – $450 per month |
| Padlock | $25 | $25 | $25 |
Note: Insurance costs can significantly differ based on the value declared as well as the level of coverage you pick.
Cost of 16-Foot PODS for Long-Distance Move
Pricing of PODS can vary a lot for interstate or long-distance relocation. Sadly, you also have to place a phone call to obtain pricing because PODS' websites don't give quick online quotes for interstate moves. Since long-distance moving costs can so much different. It is difficult to say the exact amount PODS will cost but here is an example of their pricing for relocation to Los Angeles from Atlanta.
We strongly recommend that you obtain quotes from other moving container services too because long-distance moving costs can so much vary.
| | | | |
| --- | --- | --- | --- |
| Distance | One-bedroom | Two-three bedrooms | Four – five bedrooms |
| < 250 miles | $450 to $800 | $750 to $1,900 | $900 to $2,100 |
| Cross country | $2,000 to $4,000 | $3,000 to $4,900 | $5,500 to $7,600 |
FAQ about 16-ft POD
What number of boxes will be accommodated inside a 16-ft POD?
Sizes of the box vary a lot, but most boxes measure 1.5 – 5.2 cubic feet, or on average a bit above 3 cubic feet. If your goods are majorly in boxes, you should be able to store roughly 225 into a 16-ft POD. Just remember that furniture and appliances have space, so make sure you plan properly.
How many rooms can a 16-ft POD fit?
If efficiently packed, a 16-ft POD can fit around 3-4 rooms. But don't forget overall is overall rooms, not 3 or 5 bedrooms with a kitchen, living room, garage, dining room, and attic. This means, 3 or 4 bedrooms is a 2-bedroom apartment with a living room and kitchen.
Are PODS less expensive than U-Haul?
While prices may not be the same for every company, PODS costs more than renting a truck from U-Haul. Even the U-Box container system from U-Haul is often less expensive than PODS.
Should you move with a 16-ft POD?
Similar to when you screen the best moving companies, securing the best deal on moving containers is often easier when you get many quotes. Comparcompetitionmpetitions, PODS charges moderate prices has equipmenten and has a great service area that covers most of the country as well as some other countries too. To quickly get up to speed, check our list of the best moving container & storage providers.
Conclusion
Are you ready to move? We hoped you can decide if 16-ft pod can be enough for your move.