How To Have An Eco-Friendly Move
Millions of pounds of moving the waste from packing supplies, old furniture, and electronics end up in landfills each year. Help reduce this waste with simple tips for an eco-friendly move.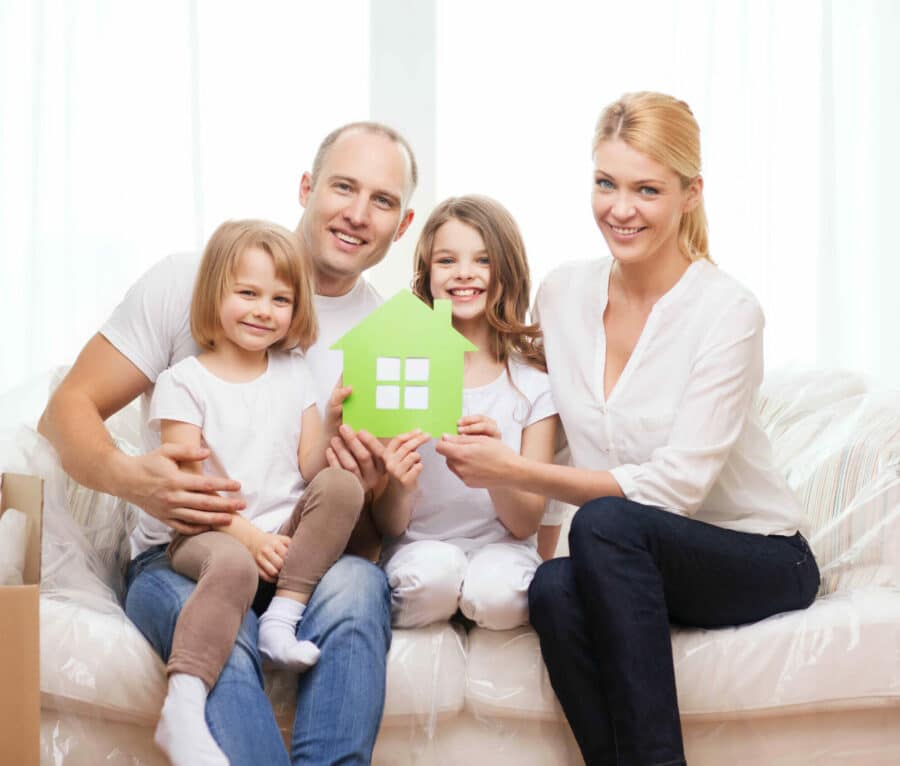 Doing your part to reduce your impact on the environment when moving is best done by purchasing environmentally friendly packing supplies, getting rid of unwanted items, and choosing movers who practice eco-friendly moving methods.
To keep the moving process from being a nightmare for the environment, your moving checklist should include ways to make your move eco-friendly. Eco-friendly moves don't just reduce waste and a carbon footprint; they can also be cheaper for your budget, allowing you to take advantage of other essential moving services. So check out the different ways to make your move eco-friendly and do your part for the environment.
Eco-Friendly Packing Supplies
There are many ways to incorporate eco-conscious practices into the packing supplies needed for a move. The most common way is to look for second-hand packing materials that are gently used and in good condition.
Reusing free or low-cost packing supplies saves money and resources; it's a win-win for everyone. However, if you cannot find free moving boxes or used packing supplies, there are still lots of ways to shop for eco-friendly options.
Many stores now sell recycled or recyclable boxes. These types of boxes are made from post-consumer waste, which means they are made from recycled materials that would have otherwise ended up in a landfill. These boxes can be used just like new boxes but without the guilt of knowing they will eventually end up in a landfill.
If you're looking for an even more sustainable option, consider using biodegradable bubble wrap or recycled paper to fill any empty spaces in your boxes. This will help to prevent your items from shifting during transit and will decompose over time after disposal rather than sitting in a landfill for years.
You can also consider repurposing old towels, socks, blankets, and clothes as padding for your boxes. This is a great way to use items you were planning on moving anyway, and it will save you money on environmentally unfriendly packing materials like Styrofoam peanuts.
Getting Rid of Unwanted Items
One of the most eco-friendly things you can do when moving is to get rid of any unwanted items before packing up your home.
By decluttering your home, you can:
reduce fuel consumption for moving trucks
decrease waste with fewer moving boxes needed
ensure proper disposal of unwanted items
If you don't have the time to donate or get rid of items yourself, consider talking to a professional moving company to help you with the process. Many moving companies partner with charities, reuse programs, and donation centers to help their customers declutter their homes before a move.
These programs and practices help to reduce waste and ensure that unwanted items are properly disposed of or repurposed.
Hire a Green Mover
Green movers are professional moving companies that have adopted eco-friendly practices to help reduce their impact on the environment.
These practices can include:
using hybrid or electric vehicles for local moves
recycling packing materials and boxes
using biofuels for long-distance moves
donating unwanted items to charity
providing paperless invoicing and quotes
When looking for a moving company, inquire about their green practices to see if they are a good fit for your eco-friendly move. A lot of the time, the environmentally friendly practices of green movers offer reduced moving costs for local and long-distance moves.
Eco-Friendly Things To Do On Moving Day
While your movers may be taking care of the heavy lifting on moving day, there are still lots of things you can do to make your move eco-friendly.
Plan for a daytime move: By organizing your move during the daytime, you can reduce the need for artificial lighting both at your old home and your new home. This will help to save energy and lower your carbon footprint.
Avoid using HVAC: A heating or cooling system is one of the biggest energy consumers in a home. If possible, adjust the temperature settings so that the HVAC system doesn't come on every time the door is left open.
Move during off-peak hours: By moving when traffic is at its lightest, you can avoid wasting fuel idling in traffic. This will help to reduce your carbon footprint and save you money on the cost of renting a moving truck.
Eco-Friendly Things To Do After Moving Day
Once your movers have left, and you're all settled into your new home, there are still a few things you can do to complete your eco-friendly move.
Change your thermostat: One of the first things you should do after moving is to change the temperature on your thermostat. This will help to reduce energy consumption and lower your utility bills.
Recycle packing materials: If you still have any reusable packing materials, such as cardboard boxes or bubble wrap, consider recycling them instead of throwing them away. Many local moving companies will take back these items to reuse for future moves.
Install and test appliances during off-peak hours: When plugged in, appliances like refrigerators and air conditioners use a lot of energy. To avoid wasting energy, install and test these appliances during off-peak hours when electricity rates are lower.
Frequently Asked Questions
Are eco-friendly moves more expensive?
The cost of an eco-friendly move will typically reduce the overall cost to move as you won't need to spend as much money on packing materials. Additionally, by limiting utility usage on moving day, you can help to lower final and initial living costs, creating more long-term savings.
When is the best time to move?
The best time to move is typically during the daytime and during off-peak hours. This will help to reduce traffic and energy consumption.
Are all second-hand packing materials free?
No, not all second-hand packing materials are free, but many are. You can find recycled packing materials from family or friends, second-hand stores, or online marketplaces. While some of these materials may come with a cost, they will typically be cheaper than buying new packing materials.
Better Savings With An Eco-Friendly Move
Eco-friendly practices not only help to reduce your carbon footprint but can also lead to better savings. By following these tips, you can make your move eco-friendly and cut down on moving costs that can go towards other things, like new furniture for your home, deposits, or enhanced concierge moving services.