Top Professional Packers in The US
Packing can be sometimes more daunting than moving from one place to another. Although some people enjoy packing up their belongings by themselves; however, we figured that many others might require help in packing.
It is certain that whenever you are looking to hire a moving company, you are not going to settle for a company that doesn't offer many services that will save you money on your big move. Although giving birth to a new child in this world and starting a new job is both stressful; however, relocating to a new location sits right at the top of the most stressful undertaking one will ever go through.
All your stress and worries will be taken away when you partner with professional packing and moving company. They have what it takes to make a move easy, smooth, and free of stress, and also understand that packing is one of the stressful parts of every move.
Regardless of the distance of the client's move, these professional companies will handle the entire process without any hitch.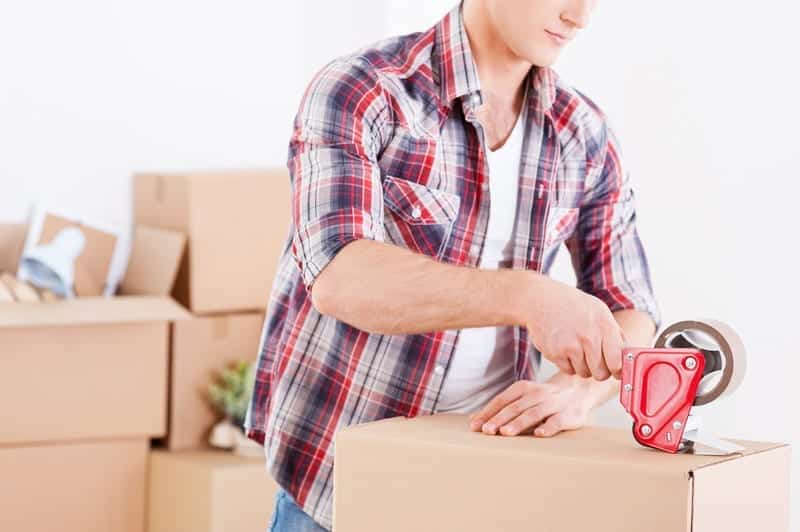 When you hire the right, professional and reputable service provider, there will be no cause to worry over the process; however, hiring a less experienced, expert and professional can make things overwhelming for you. They tend to make things worse than it supposed to.
The services provided by both packers and movers are all you need to make your move happen and be successful. To ensure the safety and security of your household possessions, it is advisable to follow the steps involved in finding the right packers and movers.
We strongly recommend that you opt for professional movers, so you don't end up finding out that all your items in the moving boxes got damaged or searching everywhere for a missing vehicle.
There are many packers and movers in your area; all you have to do is to search the internet or local directories; the only problem here is finding out how good and experienced they are. This piece focuses mostly on packing services.
Top 10 Professional Packers in The USA
Coming up with a list of professional moving companies that offer packing services should be easier when you conduct online research. You can check for customer's reviews from sites like Google and Yelp.
Consider customer review as one of the major tools you use in rooting out less professional companies and also remember to read information about each company on the Better Business Bureau to determine their legitimacy.
Finally, the top 10 verified professional packers in the United States that offers the perfect packing service for your next packing and storage needs are discussed below:
1. Allied Van Lines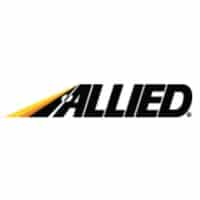 This company provides services to top companies that require the service of a moving company to relocate their home or office supplies and equipment from one location to another.
Allied provides packing services of office furniture as an additional but optional service at price based on the number of staff available to be a move to a new location. A free on-site moving quote is available for families that are moving packed belongings.
2. North American Van Lines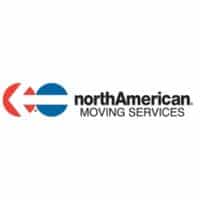 Many local moving agents choose this company as their partner in packing and storing your belongings on a moving day. The excellent customer service provided by North American Van Lines ranked it closer to the top of the list by the clients and professional moving industry.
This company also offers storage services in major cities in the U.S, which makes it your number one moving company that matches any moving requirement.
3. PODS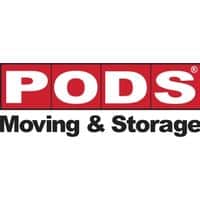 PODS is one of the top companies when it comes to container storage services, and they not only move your belongings in a weather-controlled metal container.
The company also offers time-controlled packing services that ensure that your belongings are completely packed regardless of size or weight.
Your items will be stored in storage containers till you are ready to move to your new place instead of occupying space worrying about getting it to your new place from there.
PODS is available in every state in the country to offer packing service to their customers.
4. Bekins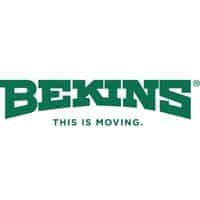 Bekins has been operating for almost 100 years and does not only packs your belongings but also prioritizes the safety of your household belongings from getting damaged on the move.
For instance, the company takes the correct inventory of fragile belongings that requires special care to be moved from one place to another within the nation.
If you don't want to transport your fragile belongings in a less-secure cardboard box, Bekins is the right deal for you.
5. U-Pack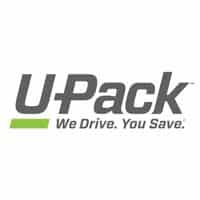 A relocation company name can sometimes be confusing. A good example is U-Pack which handles all your packing.
This top moving company provides services to those who need an affordable moving company for their long-distance moves with a price that little or no other full service moving companies can offer.
You can make a reservation for your move with U-Pack without making any deposit and their team of moving experts will visit your home for an on-site moving survey and give you an estimate free of charge while also determines the best method to pack your items.
6. Two Men And A Truck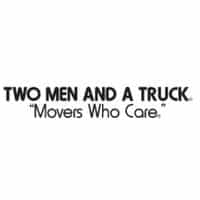 This company has moved from a truck to many trucks as they have gained national recognition in the moving industry. Two Men And A Truck never stop offering the quality packing service they are known for since the inception of the company.
They have a GPS on each cargo all around the country which gives clients a rest of mind knowing their possessions is on the way. They also provide padding for glassware and other fragile items to prevent them from breaking into pieces.
7. Atlas Van Lines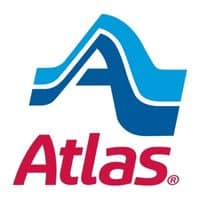 This company has a huge number of vehicles in its fleets across the nation including Hawaii, and Alaska, and it provides an easy-to-use online tool that analyses your search and presents you with the best packing and moving deal for your belongings.
Atlas is known for and highly reputed for its safe delivery of household items from the old home to the new one in one piece.  They offer one of the best packing services in the industry.
8. Mayflower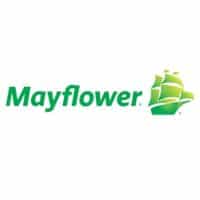 This company is also known for its success rate in transporting household belongings from one location to another regardless of how far it may be.
They have a team of packing specialists that comes into your home before the moving day to pack your belongings into damage proof of moving containers.
They also have storage centers in major cities in the U.S which makes it easier for you to free up some spaces in your new home by storing your furniture and other home accessories.
There is also insurance available for your highly prized possessions such as jewelry and artworks.
9. Wheaton Worldwide Moving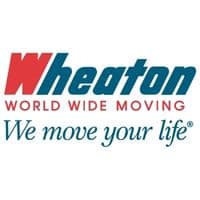 Although this company is small compared to corporate moving companies like Allied Van Lines and Mayflower; however, Wheaton can quickly adjust to any change in your relocation plan.
The company only needs a day notice to prepare for the additional belongings you need to be packed.
Wheaton doesn't charge an extra fee on additional items to be added even at last minute. All their clients love them for their simplicity and quality service delivery.
10. Arpin Van Lines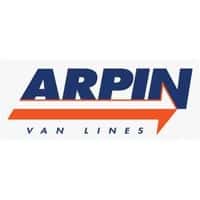 Clients have given this company one of the most ratings from the International Mover Association (IAM). A considerable part of the reason the company gets praised for its services is how it handles packing customers' highly-prized possessions such as jewelry and artworks.
Even though you can handle your clothes; you will require the help of professional packers to handle your highly valuable items to ensure they arrive at your new home safely.
Arpin Van Lines was rated A+ in customer service by the Better Business Bureau for its unending commitment to excellence.
The Following Table Displays the Top 10 Professional packers
| | | |
| --- | --- | --- |
| No. | Top 10 Professional Packers | Website |
| 1 | Allied Van Lines | www.allied.com |
| 2 | North American Van Lines | www.northamerican.com |
| 3 | PODS | www.pods.com |
| 4 | Bekins | www.bekins.com |
| 5 | U-Pack | www.upack.com |
| 6 | Two Men And A Truck | www.twomenandatruck.com |
| 7 | Atlas Van Lines | www.atlasvanlines.com |
| 8 | Mayflower | www.mayflower.com |
| 9 | Wheaton Worldwide Moving | www.wheatonworldwide.com |
| 10 | Arpin Van Lines | www.arpin.com |
Your Expectations When a Mover Packs your Things
Regardless of the type of move you've once had, you have probably packed your belongings all by yourself. It is important that a moving company offering packing services understand the requirement for packing personal belongings perfectly.
However, you can also tap from your personal experience and decide whether to allow your mover to pack your highly-prized belongings or do-it-yourself.
Below are the supplies a moving company should use to pack your belongings:
Two-wheeler dollies
Tape
Blankets
Pads
Moving boxes
Ensure similar household items are packed in the same box by the movers. The first series of items to be packed onto a storage container should always be those with the highest weight.
Essential items that will be needed as soon as you reach your new home should be packed on top of a moving box or any storage container of your choice for ease of access. Make sure the refrigerator is defrosted at least two days before the moving day.
Separate breakable plates and bowls from one another using newspapers to pad them in-between. Wrap and store glassware individually in a separate plastic container.
Small home appliances with sharp blades or edges must be disassembled, and also store canned foods in boxes. Packing service is included in the list of services provided by the best out of state movers in the United States.
You only need to ask two questions which include what your expectation should be from a mover that offers packing service to clients and which of the moving and packing companies from the general list is on the top 10 list of movers and packers in the United States?
Tips For Choosing Professional Packers
You will find below a few tips that will help you in locating a reputable moving company. Hiring the right mover is very important regardless of the purpose behind your move.
We also take stress-free, smooth, and secure transition into consideration in the tips provided.
1. Prepare a List
Are you confused by the varieties of options before you? Create a list of top five or seven packing and moving companies.
Make comparisons between the quality of services they offer, their prices, and then make your decision on the one that perfectly matches your job for further research.
2. Check Authenticity
It is essential to find out if you can trust the packing company you are looking to hire. You can do so by requesting their documents for proper verification.
You cannot determine how genuine a company is just by their experience. Check for reviews and feedback from old customers to get more information on their authenticity.
3. Budget-making is a must
To know if your packers and movers can provide service based on your budget, prepare one and share it with them.
4. Check Online Reviews
You will get a good insight into the service being offered by providers. You will also get to understand their mode of operation and the quality of their services by reading through real and authentic reviews on the internet.
Kindly note that online reviews can be doctored and so it is advisable not to base your decision on it as well, except some high-integrity platforms like movingfeedback.com.
5. Select 3-4 Companies
Select 3 to 4 moving companies from the list and request for their estimates. You can as well request for an on-site survey so you can have a more precise quotation.
6. Check the Condition of the Moving Vehicles
As important as the packing skills are on every move event, it is also essential to check the condition of the vehicle that will be used to haul your belongings to the new home. The perfect condition of the vehicle is very crucial, as well as enough space for your household items.
7. Read the Contract before you Sign
Do not sign any document from your packers and movers without properly going through it regardless of the pressure they put on you.
Vital information relating to damage and compensation may be included in the documents, not reading through carefully before signing may cause you a future headache.
Only sign the contract after you have discussed their policies, and you are satisfied with it. Get a copy of the document and keep it safe.
Why You Should Hire Professional Packers?
Your big move is almost here, and you need to put some things in place. If you have the required fund to hire a full-service moving company to handle the entire moving process involved in your upcoming move, then you have no cause to worry, as this same company will handle the packing of your belongings in the most professional way.
Unless you cannot afford the price of hiring professional packers, you truly should consider the time and efforts required in packing up your home, as it can really leave you with pains all over your body and also take your precious time.
Let us discuss the reasons why you should hire professional packers for your belongings and ensure their safety as much as they can. These include:
Less Stress:
When you leave the entire packing process to other people to handle, the stress and worries that come with relocation will also be taken off your hands. You will have enough time and strength to work on other important stuff such as taking care of your kids, working, and getting ready for the move.
Hiring professional packers will get rid of both the emotional and physical stress that comes with packing. You will not be required to lift any items, especially, the heavier ones such as artwork, furniture, and televisions; thereby saving you from suffering strain muscles or back pain.
Damage-proof:
Hiring experienced and professional packers for your household items allows for efficiency, compared to handling it yourself. If your professional packers are truly professional as claimed, there are great chances that you arrive in your new home without any damage to your belongings.
Note that professional packers have undergone a series of training. They certainly have more understanding of the easiest and fastest way of packing belongings more than you do, and they also have moving supplies available to handle the packing.
Enough Time to you:
Time is the major worry of most people when looking to hire professional packers. You could spend up to 30 days packing up your household all by yourself while it could only take professional packers a few days to complete the packing.
If you are the type that is always busy during the week, you may not have the required time during the weekend to pack your household since this task is a very tedious one.
You will be required to design moving boxes, wrap fragile items in newspaper, foams, and bubble wraps and then load them properly before the relocation date.
Hiring packers is also beneficial to those that are short on time and must move in no distant time. There are many things involved in relocating at the last minute, so you would not want to worry yourself about making sure you are packing the right items.
If however, you are not the busy type, then it would be cost-effective to pack at your own pace, as you would be saving some money by doing so.
No need to search for Moving Supplies:
You won't have to worry on how to get moving supplies when you hire a professional packing company. They have all the necessary moving supplies they need to pack your entire household most securely.
These supplies include packing tape, bubble wrap, foam cushioning, etc.
For Long-distance move:
Your possessions will spend more time on the road if the distance to your new home is far. For this reason, it is advisable to get professional packers for your items as they will offer protection for them.  
For Specialty items:
If you have special and highly-prized items such as a hot tub, piano, heavy safe, antique furniture, and a pool table, you can as well forget your plan to pack your household by yourself. The risk involved in packing these items cannot be overlooked.
Insurance:
The insurance most professional packers offer means that they will be responsible for any of your belongings they pack.
The moving company you hire would reimburse you with the monetary value of any of your possessions that got damaged on the move as long as it was packed by their team of experts.
How Much Do Professional Packers Charge?
The price charged by a professional packer is solely based on the volume and weight of the items packed, the total time spent to complete the task, the number of special items that require special care and much more.
Let's take a look at how much professional packers charge based on the type of move.
1. Local Moves
Generally, you will be charged for packing service based on hourly rate by local movers. You can get professional packers for around $40 to $50/hour/packer if you conduct proper research. Include the total packing rate of each extra worker.
You may also be charged a travel fee per hour of normal packing labor by many local moving companies. Be sure to ask if the cost of packing supplies will be added to your final bill before the move.
2. Cross Country Moves
The estimate offered to you by full-service interstate moving companies will include the extra packing service. The volume and weight of your belongings or the total size of your household will determine the total price of packing job.
Request for a moving quote from a reputable and trustworthy moving company by filling out the estimate form at the top page.
Although packing is an additional service offered by professional movers, there are; however, other special services included in packing as well.
For instance, disassembly and assembly of furniture at the old and new home respectively will quickly add up to the cost of packing.
If you have any special item that demands custom wood protection, you will also be required to pay a certain cost for the custom crating.
Factors That Affect Charges by Professional Packers
Once you know the factors that made up the cost of packing, you will know how to use some cost-effective approach to reducing the packing cost as explained later in this article.
The following are the factors that determine the price of professional packers:
Volume of household items:
Regardless of the volume of the household possessions you want to pack up, whether a few belongings, a single room's worth of items or a whole house with all the contents, make sure you show the professional packers the items that need to be professionally packed during the in-home inspection to have an accurate estimate.
Although professional packers can make an assumption on the volume of items you may be packing based on the size of your home; however, this assumption can only produce rough price quotes.
Packing time: 
Because it is very hard for moving companies to guess the exact duration they will spend on your packing job, most local movers charge an hourly rate on packing services.
This typically means that the more voluminous your household items for packing is, the more time it will take to pack them and the higher the total packing costs.
Packing supplies:
Generally, the cost of packing materials such as dish packs, stretch tape, bubble wrap, packing tape, small boxes, wardrobe boxes, and medium boxes, packing paper, large boxes, and furniture blankets will be added to the packing cost estimate.
Although these materials will cost you a lot of money, you can save some money on them by adding them to the total packing price.
Specialty items:
Special items that demand extra care while packing such as glassware, artwork, antique furniture, etc. will increase your packing costs because they might require custom crating for security purposes.
The first packing estimate you received will require some adjustment as a cost will be incurred on your pool table that you asked to be safely moved to your new home.
Typical Flat-Rate of Packing Services
Kindly note that both the volume and weight of your valuable possessions are the factors that determine the fixed rate of professional moving service.
Long distance movers will add the cost of packing your household belongings quickly and safely to the estimate if you are relocating to another state.
This means that based on the size of your home:
A one-bedroom apartment with an approximate weight of 3,000 pounds should cost you close to $300 to $450 for just the packing labor. The job can be completed in three to four hours by 2 experienced packers. Packing supplies should cost around $100 to $150 if not added in the price.
A two-bedroom home with an approximate weight of 5,000 pounds should cost you close to $450 to $600 for just the packing service. The job can be completed in three to five hours by 2 experienced packers. Packing supplies should cost around $150 to $250 if not added in the price.
A three-bedroom home with an approximate weight of 9,000 pounds should cost you close to $600 to $750 for just the packing task. The job can be completed in three to six hours by 3 professional packers. Packing materials may cost around $250 to $350 if not added in the price.
A four-bedroom home with an approximate weight of over 10,000 pounds should cost you close to $750 to $1,200 for just the packing labor. The job can be completed in five to six hours by 4 experienced packers. Packing supplies should cost around $300 to $450 if not added in the initial price.
Duration of Packing a House by Professional Packers
Packing a three-bedroom house will take movers six to ten hours, eight to twelve hours to pack a four-bedroom house and ten to twelve hours for a five-bedroom house.
A single-bedroom apartment will take movers two to four hours to pack and three to five hours to pack a two-bedroom apartment.
It will take you a day to pack a single room apartment all by yourself, and up to a week to pack a five-bedroom house.
Do you know now how much it cost to have professionals pack your home? Let us now discuss the best ways to save money before you hire professional packers as you now have an idea of how much you may be charged by the moving company for packing your belongings.
One thing is to need the service of professional packers; another thing is to be able to afford them in terms of payment.
Knowing how to manage your relocation costs before the professional movers arrive at your home will go a long way in your moving budget.
Below are helpful tips to save cost on professional packers:
1. Reduce the volume of belongings to be packed:
Moving less stuff means you will be packing less stuff which also means you won't be paying much for packing. You don't necessarily need to move all the belongings in your current home.
One of the nice ways to save money when relocating is to move only essential items and nothing more.
2. Collect free cardboard boxes:
One of the major packing supplies that add up your cost is cardboard boxes. You will be saving some money on your packing cost when you find free moving boxes.
3. Pack some of the items by yourself:
Choosing to pack some of your belongings by yourself is a wise move if your moving budget is too tight. You can go ahead with the packing of books and clothes to save on packing costs as these items do not require special care. Let professional packers handle only items that require special care.
4. Avoid packing mistakes:
You will not need to worry once you hire professional packers and also have enough time for yourself. If however, you chose to pack some belongings by yourself, avoid making any mistakes while doing it as it can later cause you to spend extra cost on a readily tight budget.
5. Relocate during the off-peak season:
The period you choose to relocate always has its effect on the overall moving cost. So if you are given a chance to choose when to move, it is advisable to completely avoid moving during peak season such as May to September as the price during these periods is very high due to the massive demand for top-rated professional movers.
This implies that you will get to hire a leading moving company at a lesser price during off-peak season from September to May.
Frequently Asked Questions
Do I need to put out all my items if I want them packed?
It depends on your agreement with the moving company. Most movers have no issues removing items from your cupboards and drawers, so long as you indicate those items are being moved.
We would recommend that you try to take out as many items as possible, and arrange them on the floor in an orderly way. Rearranging your items before the packers arrive is very helpful, as it saves them time while they pack.
But even if you do nothing and tell a packer that everything in your room should go in boxes, they will pack the items without any problems.
How can I tell packers what items they need to pack, and what items are staying?
When the packers first arrive at your apartment or home, you should walk them through all your rooms to explain what items need packing. It will help the packers understand how much work they have to do, and they can plan the next few hours accordingly.
It is also helpful if you place post-it notes or some other indicator on all piles of clothes, drawers and cupboards that must be packed. Then a packer knows that any item without a post-it note should be left alone.
If there are rooms that you think would be confusing for the packers, you may want to supervise the process. You can watch as they move from one set of items to another, and inform them whether the item is staying or being packed.
If I am packing some items myself, how can I cost-effectively protect valuable decoration pieces and delicate items?
One of the most effective ways to protect your decoration pieces and delicate items is by using bubble wrap. It is possible to buy bubble wrap from most general-purpose stores or online.
If you do not wish to spend money on bubble wrap, you can use your clothes instead. By using thicker shirts, sweaters and towels, you can achieve the same effect as bubble wrap.
Be sure to wrap each item with one piece of clothing, as it ensures the item is protected from everything else in the box.
What is one way to save time when packing items inside chests of drawers?
Whether you are packing these items yourself, or you are asking the movers to do so, it is possible to save time on the process. If you are taking both the items and the furniture that contains these items, you do not have to take the items out of your drawers.
Ask the movers to take out each drawer individually, and then wrap it up with bubble wrap or plastic. That not only protects the drawer, but also ensures all items will stay inside. It saves a lot of time while packing and unpacking.
How can I ensure the items I need the most are easy for me to access when my shipment arrives?
Ensure you are having the packers properly label each box as it goes onto the moving van. Keep all items that you use frequently in one part of your apartment or home, which ensures they are packed with each other.
Then you can label the boxes "important" or "urgent" to indicate those are your most used items. Before you unpack any of your other boxes, you can take everything out from these boxes when your shipment arrives.
If you have important items scattered all around your home, they will be packed with other possessions, and you will have to open up each box to access those items.
Conclusion
Hiring a professional packer and mover will guarantee a stress-free and smooth transitioning even though the process is never a funny one from the beginning to the end. To decide whether or not to hire a professional mover, consider the volume of your belongings and the distance of your move. Other vital factors include time and budget, as well as your health if you are moving for the first time.