Best Retirement Relocation Checklist of 2023
Are you in your 50s and looking forward to retirement?  Then you must be thinking and getting worried about retirement and life after service. Before joining the seniors, you should ask yourself some essential questions that are vital to your overall well being during retirement.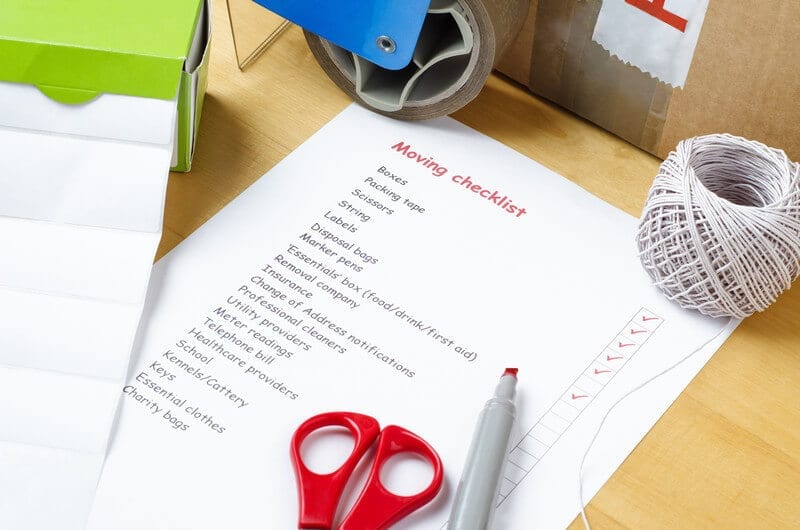 Can my current saving sustain me throughout the entire period?
Have I saved enough to keep me going during my senior?
Do I need to beef up my saving to guarantee my future?
Can I afford to stop working now if I wish to do so?
Will I be able to enjoy myself after retirement?
How can I correct this situation?
These and many other related questions will likely come to your mind at this stage of your life. Because of questions like these and other fears of unknown, many people are not ready to retire at all while some retire but still work after retirement. However, if you're not prepared to work after retirement, there are some vital points you must note and take seriously as you approach retirement age.
Now, there is still enough time for you to make necessary changes and be proactive in planning for your retirement. But if you are not having a retirement plan already, it is time for you to have one. This article is meant to help people in this kind of situation, and assist everyone to develop a practicable retirement plan. It will also guide you about investing for your retirement age as well as assist those who require the services of a retirement financial consultant for counsel on planning for their retirement.
What are Retirement Planning and its Benefits?
Retirement planning can be defined as the process of setting up a short and long-term financial goal to help you survive your seniors as expected. This involves both your working and retirement period; assessing your financial goals, current economic status and as well as expected future income to achieve a comfortable retirement. Lack of retirement planning can subject one to the risk of leaving above one's retirement saving and this will affect your quality of life later in your retirement.
Many at times, a lack of a retirement plan which may make retiree to go bankrupt may lead to health issues such heart attack, high blood pressure, disability, and even death. Retirement planning aims to assist you in determining your saving plan for retirement, such as investment plan to bring huge returns, how to use post-retirement income judiciously, and to protect your assets. In summary, retirement planning helps you to plan for vital life stages and provide financial security to enjoy your seniors. These life events and needs are not limited to the following:
Health care services
Buying a Home
Job Transition
Tax planning
Children's Marriage
Parenthood
Post Retirement payout
Children's Education
Retirement Corpus
Insurance
Tax planning
However, this first step to a successful retirement guide is to decide earlier enough when you want to retire. This will be discussed next in this article before discussing the guide.
When do you want to retire? Do you want to retire when you are still energetic or when you are in your late 60s, when the need for Medicare kicks in? Or do you want to continue working till you are above 70, when you would have started drawing distributions from other retirement savings? Therefore, the first and most important decision to make is deciding when to retire. This decision must be made now considering the fact that even your office pension plan has a limit as to when you will be able to start making withdrawals. So, make this decision now.
This is because, at your 50s, you must have started saving towards your retirement and if you have started but you are not keeping to your plan, it's the time for you to reawaken yourself, carry out a review and get back on track. It's been advised that you should be reviewing your plan at least once in three years.
Therefore, once you had ascertained your financial goals toward retirement and decided how you plan to achieve them, then, follow the pieces of advice listed below during the remaining few years of your pre-retirement period to help you achieve your goals.
Guide to a Successful Retirement
If you plan for retirement very earlier enough, you would gain it in future. Retirement is not something you wake up some years to the time, plan within two to three years and assume everything is alright. The earlier you start the better for you. Consider most of the points raised here as they are applicable to you. With this guide, you would be able to enjoy your retirement to the fullest. Highlighted below are important pieces of advice towards a successful retirement:
1. Learn more on Retirement Planning and Saving
Your chance of achieving your set retirement goals becomes very high when you are fully aware of all the possibilities that are open to you. Therefore, you must endeavor to learn more about the different ways of investing and saving more in smartest ways ever. This can be achieved by reading books on investments, finance magazines, attend classes, and join forum/discussion groups on best ways to invest towards retirement.
Also, familiarize yourself with various rules and procedures of opening and managing a retirement account and what affect your specific age range have on it. Additionally, you can also seek professional advice from retirement planning specialist to help you determine the best option for your case since online resources, classes, discussion groups, and books alone may not be enough to offer the needed suggestions or approaches.
2. Set Realistic Goals
As goal setting is important in the ordinary lives of every individual, so it is when you are planning retirement. However, you must never set a goal that is too bogus and unrealistic. For example, retirement planning professionals have recommended that in order to achieve something meaningful at retirement, your retirement savings must be up to a minimum of 10 times of the total of your last annual income.
When setting a goal, you must first consider how much you have saved and what is your level of investment thus far. This will help you to decide on how much more you need to save towards your retirement and will determine the scope of your goal.
3. Appraise your Retirement Plan Regularly
Appraising your finances regularly will likely push you to make more progress towards your saving objectives. Therefore, consider preparing an appropriate retirement plan checklist which you must review and update periodically starting from the priority list at the top to the last on the list. This will help you keep track of your progress towards achieving your goals and push you to make adjustments when necessary.
4. Evaluate what you've already saved
At this age of your precious working life, it's time to know how much precisely you have saved towards your retirement if you're yet to do that already. You must know the current balance in the savings accounts for your retirement and other savings, investments, likely pension payments, properties and likely Social Insurance payments, and compare them to your targeted retirement savings so you can determine whether you're on course to achieving your goal. And if you are not on track to meeting your target, then it's time to adjust in your savings efforts.
5. Always Aim to save more
You must decide and plan to spend less during your retirement rather than spending more than you are already doing now so that you can be able to save more. It's even advisable to strive towards saving more than what you will need in retirement.
To achieve this, you must make specific changes to your lifestyle like reducing your daily expenses as much as possible, review your budget so as to remove or reduce spending on certain things you can live without, etc. Though it may be a little challenging to do away with certain things you enjoy doing, but it will help you to boost your savings and to easily achieve your retirement goal.
6. Seek Professional Advice
As stated earlier, relying on your decisions and retirement plans only on the information obtained through reading books, online resources and others alone may not be sufficient enough for your specific situation. Therefore, you may need to seek the guidance and counsel of an expert in retirement issues to help you remain on track towards setting and achieving your goals.
A Research Institute Employees' Benefits stated in a report of its survey that was carried out in 2018 on Retirement Confidence, that those employees who always get advice from financial experts are usually more satisfied with their office retirement plan and/or pension scheme than those who aren't getting any expert financial advice.
It was also discovered during the survey that employees that are receiving expert financial advice are more likely to convert their office retirement savings to an IRA account at retirement. Therefore, hiring an expert financial advisor is a very good and veritable option to embrace.
7. Try to be Debt Free
At 50s, lingering debts can be a burden to you when you stop working especially debt on the mortgage. It's very uncommon nowadays to see people celebrating being free from mortgage debt for which people used to hold a freedom party before, to celebrate the achievement of a homeowner without a mortgage burden again.
However, census data from the Bureau of Financial Protection revealed that over 30% of all homeowners aged 65 years and above still owe mortgage debts. Though, offsetting your mortgage debt as quickly as you can is very good, as it allows you to be free of mortgage burden; thereby allow you to earn more and therefore have more money to invest. But many retirees often find it difficult to retire early thereby keep paying the mortgage on their home.
You must, however, decide whether you want to see your house as a home, or as an investment option. But retiring with a huge mortgage burden is not a good option at all.
8. Be Prepared for Unforeseen Expenditures
Unexpected expenditures like huge medical bills can quickly consume your life savings. So, it's best to prepare for such in order to safeguard your retirement savings and other finances. According to a 2018 Assessment of Fidelity Investments, an average couple in their early 60s will require approximately $280,000 in order to provide for their health cost when retired adequately.
There is also the possibility that you may need comprehensive care at home which may cost about $86,000 for the aged as at 2017 according to available data from Genworth.
Therefore, to safeguard yourself from the resultant effect of all these unexpected costs, you should take advantage of life-long health insurance, which covers extended medical care including nursing home care and aided living. The health insurance must be very affordable at all times throughout the premium period.
The following table displays the best guide to a successful retirement:
| No. | Guide to a Successful Retirement |
| --- | --- |
| 1. | Learn more on Retirement Planning and Saving |
| 2. | Set Realistic Goals |
| 3. | Appraise your Retirement Plan Regularly |
| 4. | Evaluate what you've already saved |
| 5. | Always Aim to save more |
| 6. | Seek Professional Advice |
| 7. | Try to be Debt Free |
| 8. | Be Prepared for Unforeseen Expenditures |
Possible Reasons for Relocation when Retired
People relocate after retirement for many reasons, like the need for a smaller apartment, moving closer to family/friends, moving to a low-tax state, relocating to an aged-friendly home, or moving for a better healthcare necessity, etc.
In the US, nearly 70% of retirees either planned to relocate or have relocated according to various researches conducted. However, whether you're relocating to an intrinsic family home, a beautiful beach house in a neighboring city or buying a beautiful farmhouse in a far-away community, you must plan well and think deeply before deciding what's best for you. Therefore, when deciding whether to relocate or not, the following questions will guide you in deciding what's best for you:
Do you have enough to retire now?
Due to the unstable global economic situations, pension plans have been declining in recent years, and it has made it difficult to envisage whether you've saved enough to last a retirement life with stable monthly income or a need to look elsewhere.
A Research Institute on Employee Benefit recently conducted a survey which shows that less than 25% of working-class people are sure of having enough savings for a happy retirement and just a few were able to calculate the level of saving needed towards retirement.
However, it's essential to attempt calculating/knowing your retirement savings. Your financial advisors can help with the calculations based on your job's retirement plan? You can also make use of some free online-based retirement savings calculator to see the level of saving needed towards earning reasonable monthly income after retirement.
It is advisable to attempt this using different scenarios and from a different perspective with considerations for high inflations, low returns on investment, and longevity of age to give you a good idea of what you can/can't do.
Should you go to an expensive retirement house?
You must first consider the likely cost of your dream retirement home. It's important to consider what'll be the likely cost of living in your dream retirement home and how your retirement income will be affected. For instance, you must consider if the needed daily essentials are available cheaply or you must visit expensive departmental or grocery stores to get them, can you access them through a few distance walk or long-distance transportations, etc.
You must also consider what the tax situation in your dream location is like. While some states have a low-income tax for workers, they place a high tax on properties, sales, and much more, which aren't favorable for a retiree. Therefore, you must look before you leap.
Buying house before retirement – How visible?
Buying a retirement house before retiring is possible, but you must decide if it'll be of significant benefit in the long run. You must consider the likely total cost of owning a second house while still working. Some people buy a retirement home early enough to spend their time-off or vacation there and eventually moved-in, full-time. They believe this helps them to enhance their interest and connections in that area which helps to reduce stress when you finally moved in.
Is your present house aged-friendly?
Considerations for ease of movement and general conveniences when aged should be an essential thing to be considered when deciding whether to move or not. And when you finally decide to relocate, you must be conscious of this factor when deciding where to move to or when to move.
Retiring early will give you ample time to try different locations before you choose one and will ensure you still have the needed energy when packing in, sorting your belongings, and handling the other stresses associated with relocation. You can even rent a particular location and spend some time there before you decide if it'll be a convenient place when you are aged or not.
Do you intend to spend your entire life in the new place?
From the moment you retire, so many things start happening in your life. But you must think about how long you will stay in your new location which will determine your specific choice and timing of your relocation.
Since issues like losing a partner or loved one can affect your decision to either stay in a place or move, it is advisable to immediately decide after retirement rather than foot-dragging on the matter so that you and your partner can enjoy your new environment together and make connections that could be of help when that inevitability finally happens.
So when deciding to spend your whole retirement life in your new home, you must ensure that it will be suitable for your aged life. For example, is the home free enough for senior movement, says on a walker, can the bathroom accommodate a sit-in activity, etc. These features are available in many homes in different locations, not just age-restricted area.
8 Questions to help you make Decision whether to move in Retirement
The following potential problems should be considered if you would love to move to a new place for your senior years. Regardless of how you handle it, there will be significant adjustments to your life when you retire. That is why most seniors would decide to maintain things as they are by not moving away from their familiar environment.
However, retirement gives the opportunity to gather, pack up, and move to someone you've ever dreamed of living. Taking note of that, below are eight questions you should ask yourself before you approach the question on where to move to.
1. What's my main goal in moving?
You may just be thinking of a place with nicer weather, quick and easy access to entertainment, or to just change from your regular. All of the reasons mentioned are all relevant to decide to pick a new place as a home; however, you have to conduct some serious research to ensure your pursuit is a perfect match for your expectations.
For instance, you might want to move to a place with a warmer climate to escape yourself and your household members from the cold winters you have adapted to and avoid being made to stay indoors for months. If the climate of the destination area is very harsh, you could end up swapping unbearable cold weather for very harsh summer weather, which may not be what you really needed.
2. Should I give my house up for sale?
This question is very similar to asking whether to move or remain at your current home. The size of your house, the amount of your equity in your home will both be considered when selling your home.
There may not be a necessary need for a large home, especially if all your children are grown and left, mostly since living in a larger home attracts larger utility bills than a small home. You may also be able to sell from the many amounts of equity you have in your home, reduce them, and still make proceeds from the transaction.
3. How does the cost of living correlate to what I'm adapted to?
Your goal when saving and investing for senior age is to gather a very large and conducive place for you to live. Even though you may be crystal clear on the cost of your current home, you may not be as clear on how much you will be paying once you move.
For instance, someone who has lived all his life in a metropolitan area where housing is costly could just decide to settle in a very rural area to save cost. However, higher transit costs, goods, and services, as well as income taxes, might come on the high side in your new location due to its location and proximity to the metro area.
Your costs could also be greatly increased if you plan to be traveling most often in retirement, maybe to see your family or friends due to the distance between your place and those you are visiting. You could still discover that you are not saving much money even if you lower your housing cost to the minimum.
As said earlier, you need to research. Figure out the local taxes, and factor in the supported services. If what you receive from the local government is less compared to what you've adapted to, even though you also pay less, then you could end up spending more from your purse for the services you need. So try and read about the cost of living even as you read on housing costs.
4. Is medical care made easily accessible for you?
Medical care is usually one of the major issues when looking to retire. Even though the housing at the new looks attractive, but driving three to four hours to see a doctor may be the worse. That, to most people, doesn't sound good at all. Doctors may not accept your United States' health insurance or Medicare if you are looking to relocate abroad.
You have to find out if you will get quality treatment for your underlying and future medical issues? Finding an expert doctor in a big city in the United States is a difficult task on its own, not to talk about in an overseas country.
5. Is anything wrong with my current home?
Sometimes the most important question is the simplest one. What is wrong with your current home? Many people just fantasize about moving into retirement. Maybe those people just love to live wild, which is not possible in their current location. However, not everyone moves in retirement, contrary to your belief. You have probably spent many years building relationships and a community in one location.
Even though many of them focus on what they are moving to, for instance, a beach town or warmer climate, but they forget to think of what they will be leaving behind. Consider someone living in Los Angeles, he or she will spend more time on Hawaii or Mexico beaches than he or she would in Los Angeles annually.
New friends can be made in the new town, but it will require some time and effort. Make sure you weigh various options when you are considering moving in retirement.
6. Will moving place me in a far distance from family?
If you are the type that doesn't like living far away from loved ones, and your move is about to create a distance of such between you and them, then it is time to consider the facts of moving from the health perspective aside from the emotional way.
As a senior in the country, you need to be around loved ones so they can rally around you in time of trouble, such as decreased mobility, or if you sustain an injury or fall sick and require daily help for a long time.
Know that long-term care may be required of you if you live far away from family, which is always at the high side. Make sure you are willing and ready to embark on a move that sees you go away from people that really care about you to a place you would consider starting a new life.
Moving in retirement could present an exciting and adventurous life for you. You just have to be certain that you have it figured out before embarking on that move.
7. Are social security benefits taxed in the state I'm considering?
Social Security may probably be a great source of income for you when you retire. You could be depriving yourself of such benefits if you relocate to a state that taxes social security benefits. Below are the thirteen states that tax social security currently to different levels:
Colorado
Connecticut
Kansas
Minnesota
Missouri
Montana
Nebraska
New Mexico
North Dakota
Rhode Island
Utah
Vermont
West Virginia
You should know that your benefits might be affected if you have any of these states on your consideration list. With that, the majority of these states offer reasonable low costs of living in general, so you may still have something in your pocket after the included taxes.
8. Is moving in retirement affordable?
This depends on your current location as the question is similar to "Is where I currently stay affordable?" a couple of years ago, a man was working with a client who was so eager to retire immediately as she was caught in an inferno at work. Her thought was to sell her home in Southern California for retirement immediately because almost any other place would have a lower cost of living than Los Angeles.
Fortunately, and with a little help on his part, they were able to create a retirement plan that reduced her stay in her current home and closer to her family. For those looking to relocate to more expensive destinations, do you have the financial capacity to make the move? For how long can you sustain in a very expensive city with your housing money? How long will they sustain you if you live closer to the beach?
An expert worked with a couple whose retirement plan permits them to live in Manhattan for 10 years. After that, they will have to relocate from NYC to a cheaper location. So there are options for you, and you can include creativity. The important part if to have a great plan to avoid being broke in your senior years.
Putting Together Your Retirement Relocation Checklist
Relocating to a new place during retirement is a big deal, and you want to know that you're making the best decision for yourself and your loved ones during your move. But, how do you even start the process of finding the best places to move? Are there ways to figure out what you'll need to do in order to choose a great location and do you know what you'll need to accomplish to stay abreast of any issues?
Putting together a "Retirement Relocation Checklist" so that you can work out details and know what it is that you'll want to accomplish can be a very significant first step in determining what it is that you'll want to do to find an ideal location for your retirement years.
Let's take a closer look at some of the things that you will want, and need, to do in order to find your ideal location for your retirement.
Pare Down Your List of Potential Locations
We all have dreams and ideas about where we want to go – but what's practical? What is it that you're looking for and what sort of environment do you want to live in? Some people will tell you that this is the time to be particular about what it is that you're choosing between, and that you want to have a clear idea of what the reality is about those situations.
By paring down your list and being picky, you can be certain that you're going to have a better handle on your move and what it is that you may want to do in your new location. Taking that time to put together a list about what it is that you want from a location is going to go a long way and it'll allow you to have a fairly solid list that will help you to find a new home that you're happy with.
Talk With Your Family About Your Potential Move
Whenever you start looking for a new state to move to, you want to keep your family in mind. Even if they aren't going to come with you, you want to know that they have an idea as to what is going on and that you're keeping them in the loop about your potential move. Not only will they appreciate that you've told them your ideas, but you'll also feel better when it comes to making that final decision about your new home in the future, too.
Visit the Places that You're Thinking About Moving To
Many people make the mistake of saying that they are going to move somewhere without ever visiting the place that they have chosen as their new home to move to. The fact of the matter is, you want to go and visit that place. Not only are you going to want to check out everything that may be available for you and those who are going to be moving with you, but you also want to see what there is to see.
Try to visit during different times of the year, if time permits. Why? Because you will get an idea as to how everything is in terms of climate as well. Knowing what sort of weather to expect throughout the year can be a very vital part of the process, and it will allow you to determine if that area is somewhere that you'll want to live, too.
Put Together a List of Moving Options
What sort of home or community do you want to live in when you go to your new area?
Do you want to live in a retirement community, among people who are like you and working out what they want to do during this time in their lives? Or do you want to buy a home with a lot of land so that you can enjoy living in the country? Maybe you're looking for a retirement home that you can move into and be involved with the community. Having a list of your options can make the decision that much easier for you to sort out.
Have a List of the Services and Resources You Want to Have in a New Community
Do you have a general idea of what it is that you will want to have access to in your new area?
Maybe you have health concerns that need to be taken care of or you want to have access to a bridge club. No matter how big or small that the resources may be, you have a right to find a place where you can make that a reality with ease. Putting together a list of what you want and need goes a long way and will allow you to work out details that will help you find the community that is best for your purposes.
Once You Decide, Get Your Current Home on the Market or Alert Your Landlord
As soon as you decide what you're doing and how you're doing it, start the process of getting your current home on the market or talking to your landlord. The sooner you do this, the better off that you will be in the long run. Not only can you get your home sold more easily, but it also reduces the stress you'll feel about selling your home as well.
If you have a landlord, they'll appreciate that you gave them a heads up so that they can start advertising for new tenants, and that a positive relationship with them could possibly help you if you need them as a reference in the future.
As you can see, there are a lot of different things that you need to be sure that you consider in relation to your potential future move. Working out details and having a moving checklist in mind can go a long way toward helping you to determine what it is that you need to accomplish and how you may want to proceed with making that a reality in the future, as well.
Frequently Asked Questions
Where should I move to for retirement?
For example, Punta Gorda, FL is many retirees' destinations. The warm climate and affordable cost of living make Punta Gorda popular among retirees. Other cheaper cities with a comfortable climate include New Mexico, Albuquerque, and Prescott Arizona. If you prefer affordability to climate, then a move to Topeka, Decatur, or Sioux Falls should be considered.
What is the amount of savings of average retirees?
About 6 of 10 don't have retirement savings at all. However, between $1 million and $1.5 million is owned by an average of 65 years old for retirement, as stated by financial experts.
How can I keep myself busy in retirement?
Perform an activity every week. Another nice way to stay busy during retirement is to stay active. You can keep yourself healthy and grounded when you perform any physical activity like swimming, tennis, jogging, or golfing. Try out sports or activities that involve the team if you like to socialize or meet other people.
Is there a non-taxable retirement income?
Your social security benefits won't be taxed if your provisional income is not up to $25,000 or $32,000 for married couples that file a joint return. However, about 50% of your benefits will be taxed if your provisional income is within $25,000 and $34,000, or $32000, and $44,000 for married couples.
At what age is will tax be stopped on Social Security?
The large part on your other earned income will determine if your social security will or will not be taxed after age 62. Federal income taxes are not expected from those who only receive social security benefits. If you are receiving other income, then you must compare it with the IRS threshold to figure out if your benefits will be taxed.
What is the Sweet Spot Age-wise to Move?
Some financial advisor says retiring earlier is the best moment to conclude on moving. Since you are not going out to work, you have time to test locations and varieties of spots before deciding. Moving also requires a lot of strength to go through all your earthly possessions, handle the stress of purchasing housing, and settle down in a new place. It is essential to face it before you grow older and couldn't do much work anymore.
Scott and Kris jones of age 55 and 72 both break their move between Florida and North Carolina. They first rented for many months in the two locations before they relocate from Tarrytown, N.Y. They make use of the beneficial short-term rental options provided by the two states' new development; the concluded buying in a community in Florida where they rented, as well as in North Carolina where they bought close by. Scott says the people around you are very important than the house in the area if you are a sociable person.
Is there a difference between assisted living and a nursing home?
Yes, there are significant differences between moving to an assisted living facility and a nursing home. Assisted living is an independent solution where you are spending the rest of your days in a dignified community setting.
You may have a separate apartment by yourself or with a spouse, while there are other seniors in the neighborhood in similar living situations.
A nursing home is a place where individuals who suffer from disabilities or long term health issues may live. If you require assistance with the daily activities of living, a nursing home is the best solution.
What are some ways that assisted living differs from staying in my current apartment?
Being in an assisted living community means that you are around other people in a similar situation. Many assisted living neighborhoods have seniors who move from all around the state and country.
You also have access to community programs and gatherings, where you can engage with other individuals, make new friends, and learn fun new hobbies. Assisted living facilities also provide meals for residents that are home cooked by professionals.
If I choose to live in an assisted living home or apartment, can I have guests over?
Yes! When you move to an assisted living community, you are renting a home or apartment. That property is yours and you may have as many guests as you want, so long as you are not disturbing any of your neighbors.
You may have adult children or other relatives who wish to visit you during the holidays or random times in the year. They would be more than welcome at an assisted living community, and they could even mingle with the new friends that you have made.
What are some tips to reduce the stress of relocating all my belongings to my new place?
Moving your life's possessions from one home or apartment to another is a stressful process – even thinking about it may cause you anxiety. One way to reduce the burden of moving is to take it step by step.
Start by planning out your upcoming move. Are you moving to a similarly sized home or apartment? If your new living space is smaller, you may want to sell, donate or throw away items that you do not plan to take to your destination.
Spend a few weeks giving away and tossing out items that no longer have any value. Then you will be left with far fewer possessions, which you can hire movers to pack, load, unload and unpack.
If you are hoping to save money on the moving process, you can always have friends or family assist you with packing and unpacking, while you leave the loading and unloading to the professionals.
I do not need constant medical attention, but I do have specific health conditions. Is assisted living right for me?
So long as you are able to handle the daily activities of living without requiring help, you are a good candidate for assisted living. In many ways, being in such a community is safer than living at your existing home or apartment.
Most assisted living communities have 24-hour healthcare professionals who are nearby and on call, should you experience any problems.
Are there specific states that are better for retirees to relocate to?
If you are considering a move to another state as you enter your retirement years, it is a good idea to think about places with a lower cost of living.
Most retirees rely on their saved income and retirement plan to fund the next few decades of their life. It is wise to stretch that money as far as possible, which is easier to do if you are living in a low cost of living city.
Though relocation can be risky and very stressful, it can also be a welcome distraction in the next cycle of your life. But you must make the appropriate decision based on the benefit derivable and the financial implications of your intended adventures. This post has done justice to all you need to know before retirement. Stay tuned to this page for more!