Packing a Moving Truck Like a Pro
Your big move is almost at the corner, and you have decided to opt for DIY by using a moving truck. While you are confident that you can handle everything to reduce the cost of moving, the process of packing a moving truck can turn out to be a daunting task. However, this shouldn't be a big deal if you read this post to the end and follow the tips therein.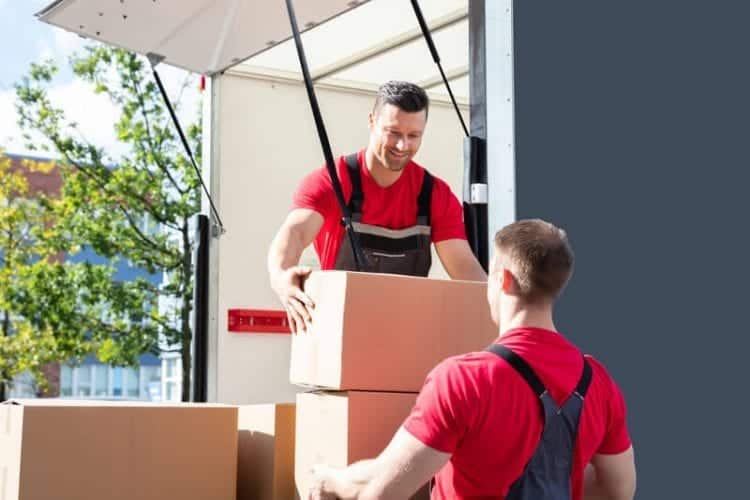 If this is your first time packing a moving truck, then it will definitely look like a difficult task for you. Are you looking for the steps involved in packing a moving truck like a pro? This article will take you through it all. There are unlimited ways of making judicious use of your storage space behind the truck rental, such as positioning of furniture appropriately, as well as making use of moving supplies.
Different people have different opinions when asked about the best way to pack a moving truck. Although there are no laid down rules on how to load a moving truck, however, there are some guidelines that have been proven and will help in maximizing your storage space and also ensure the safety of your possessions.
Making effective and efficient use of this space will save you from traveling back and forth between your old and new homes. Those planning to handle the move by themselves without hiring movers must know how to properly load their rental truck to make good use of the space and also must know how to make use of some moving tools to prevent damage to their possessions.
However, the main objective of this article is to give you guidance on how to properly load a moving truck. The needed information is divided into three categories: general steps for packing furniture and the moving equipment required, packing certain furniture, and the steps involved in packing the moving truck.
How to Pack a Moving Truck?
Are you looking for ways to load a moving truck the same way professionals do it? If "yes," there are multiple ways to load a moving truck.
Most of the methods are just by using common sense. Sometimes, people don't get to know what it means to load a moving truck like a professional. This often leads them to travel multiple times between homes before getting the move done.
The packing tips here will help you in moving efficiently and more quickly regardless of the distance involved in your move. Consult the tips below for guidelines on how to pack and load a moving truck like a professional:
1. Get Ready in Advance
Everything about packing a moving truck like a pro lies on your early planning toward the move. This includes many things, such as creating an inventory for your items, especially the bulky items, and having a plan for how to protect and move these belongings.
Check the doorways and exits in your home that is best for moving bulky belongings out and also make sure you have a safe passage for your moving truck. Once you prepare to load the moving truck in advance, you will be saving yourself the headache of having to look for necessary moving equipment.
This also involves having all your moving supplies available and easily accessible on moving day. A move becomes easier when you have the necessary tools and adequate moving supplies in place. You will also get to finish the task much quicker.
Although there may be a need for you to add to or modify the moving materials based on the needs involved with your move, you will need the following items:
Packing tape: This is capable of sealing moving boxes and holding padding over furniture firmly. You may not know the importance of packing tapes until you start packing your boxes.
Paper padding: This can be used to fill empty spaces in boxes and to wrap up fragile items. The presence of empty spaces in the moving boxes subject the items therein to unforeseen damages to the items during haulage; hence, it must be padded, as moving truck cannot move without shaking the boxes.
A dolly: This is used to move bulky items and heavy moving boxes. It takes away the stress of pushing and pulling heavy items to the truck.
Straps: These are very important for firmly holding furniture together and also prevent it from moving while in transit. Straps are also useful for stabilizing items with much height such as bookshelves and dressers.
Large tarps: These are used to cover the floor of the moving truck and prevent the furniture from dirt, dents, and scratches.
Furniture pads/blankets: Just like tarps, these materials will prevent your possessions from shifting and getting damaged while in transit. It will also prevent the items from scrapes and scratches.
2. Get a Perfect Sized Truck
Ensure you reserve the actual size of moving truck for your move at least a month before the moving day. Determine the size of the moving truck you need is essential for professional packing.
This must be carefully determined, as getting it wrong might cause you to end up with a smaller truck that is not perfect for your needs, which can lead to going more than required trips.
You have first to determine the size of the moving truck you need before you even start packing the moving truck like a professional.
Your moving costs can increase if the space in the rental truck is not enough. You definitely don't want to incur another cost on your already planned budget.
Likewise, if your selected moving truck is too big for your belongings, it may expose your possessions to damage during haulage.
Check out the moving trucks the company has in its fleet through its website. You can as well contact their customer service to have first-hand information from them. This information will be made available by every mover, as well as the number of items you can load.
You can contact them through a call so they can provide answers to your questions. Make sure you ask them if they have a loading dock.
This will help you in loading larger boxes and other bulky items. It is essential to find a perfect moving truck when you are moving by land.
3. Enlist the Help of your Friends
Enlist the help of both your family members and friends for loading a truck like a professional. Making sure the loading is done properly is the most important part of loading a truck.
You certainly want to avoid injury as much as possible. Note that there are ways to do it properly. Consider asking your friends for help or hiring long distance movers for the task. You will have an injury freeloading with any of the options.
You also must know how to treat a strained back in case you or any of your friends strained their back while lifting heavy items.
The entire moving process will run to an end quickly when you have friends and family to assist you with the loading. You will also get to save some cash through this since there will be a reduction in your rental time.
4. Get the Furniture Ready
Disassembling your furniture is one of the best ways to move easier and faster. With this, you will reduce the number of your bulky items as furniture is easily moved when disassembled. Apart from this, much space is required in a moving truck to transport furniture items.
To save more space, make sure you disassemble all your furniture items. You will be able to maximize your space in the moving truck as well as be able to share the weight of your belongings in the truck.
You can start by disassembling your dining tables. You will be able to load the dining table parts in the truck uprightly. You can then proceed to the bed frames, dressers, desks, and headboards.
4. Pack Essential Items Separately
Be sure to consider and separately pack items that are essentially needed while in transit to your new home, as well as the ones you will need to use while unpacking your belongings at your new home, especially if you are relocating to a long-distance.
Keep your essential possessions from getting lost or damaged by packing them separately and keeping them closer to you on the move. Essential items like toiletries, medication, snacks, clothing, and children's toys are in this category.
You can pack items that you will need the first night of getting to your home, such as bedding, basic kitchen items, and a coffee pot to make the first day at the new home comfortable before you unpack. You can as well have these items stored in your friends' packs if they are traveling with you.
5. Specific Items Tips
Some items are special and should be handled to help them maintain their qualities. Make sure you roll your rugs tightly and hold them securely with tape. You are preventing them from dust and being crumpled.
You can also secure drawers using tape. Just make sure the drawer is facing the wall to avoid opening while in transit. You must be especially careful if you own an aquarium.
Put some pads in the aquarium, as well as the exterior, after you empty it to protect the fragile parts. Make sure you also place it on other moving boxes.
Clothes should also be packed properly. There are various ways that clothes can be packed. There are boxes for packing clothes. Get them and pack them properly.
6. Pack and Label your Delicate Items
Let the last items you will pack into your moving truck be the fragile ones if you have any. They should be placed above every other item in the truck to avoid being damaged or moved around by other bigger items. Make sure the remaining space (if any) on these moving boxes are well padded to avoid breakage.
You want to make sure these items get to your new home safely; hence, its entire safety depends on how well you pack the fragile box. The items below have been identified as the general household contents that need special care:
Aquariums: Empty this item, pad it properly both in and out, and then stretch-wrapped it properly. Place the box containing aquariums on a box.
Bed frames: These items should be properly strapped across the back of the moving box.
Chairs: The legs must be wrapped individually before you wrap the whole chair.
Couches: Couches should be placed on a blanket pad on the truck's floor, and their faces must be positioned outwardly to protect items that may shift towards its direction.
Drawers: The drawers should face the sidewall to avoid opening while in transit as it may destroy some items. Make sure you secure any loose drawers using rubber bands.
Grandfather clocks: Remove the weights from the clock. The pendulums are to be wrapped and labeled properly. The clock should also be wrapped in blanket pads or plastic.
Hide-A-Beds: This should be secured with a strap to avoid the metal insert coming out while in transit.
Metal: Avoid loading metal close to furniture items as it might tear off the plastic or any wrap used to secure the item while in transit.
Mirrors and glass: These items should be wrapped and place between the mattresses, and then use box spring to properly strap it in.
Wooden furniture: Wrap wooden furniture properly using plastic wrap and focus on the edges and sides. Cherry oak wood should be given exceptional care.
Rug: Roll up and secure your rug with plastic wraps to save more space on the moving truck. Make sure you properly clean your rug before you roll it up to avoid the circulation of bad odors in the moving truck. HireAHelper states that rugs must be properly rolled by having its top side facing out. With this, there will be no damage to your rug's backing. Place the rolled-up rug upright in the moving truck to allow for more space.
Television or monitor: Wrap your TV properly and have it faced towards a box and firmly strapped. Do not sit TVs on their backs or sideways.
7. Load the Largest and Heaviest Belongings First
Begin your process of loading a moving truck like a professional by packing the heaviest and largest items first. This includes items like tables, mattresses, refrigerators, bed frames, sofas, coffee tables, washers and dryers, chairs, and sectional you plan to move.
These items must be loaded at the bottom of the truck due to their weights to avoid crushing or damaging other items. Also, remember to place heavier belongings in front of the moving truck.
The following points are worth considering on loading heavier and larger items first:
1. The weight on the back of your moving truck will be reduced or balanced when you place some of your heavier belongings, such as your appliances at the front of the truck. This will also relieve your truck of any damage or when being slower on the road.
Heavier items are to be loaded first, uprightly placed and strapped against the wall of the truck. You can use items like furniture pads, blankets, and towels to protect the items from scratches.
2. When you lay your large furniture items on the horizontal direction in the moving truck, they consume more. Place your large and heavy belongings uprightly and in a vertical position in your moving truck to save up some space. It is also advisable to ensure additional padding is applied to the items for more protection.
Couches and chairs can be wrapped using plastic wrap or moving blankets. Doing this will protect your smaller items in the boxes from being crushed or damaged, as well as protect the big items from getting damaged during transit.
3. The next step here is to place your box springs, mattresses, and other big cushions towards the left side of the moving truck uprightly against the wall.
Note that it is very possible for these items to shift when the truck starts moving. Use moving anchors and straps to hold them tightly in the same direction facing the wall.
To make sure the belongings and orderly, slide them gently on their corners instead of dragging them on their faces. You can as well make sure your textiles maintain its cleanliness by using mattress bags.
4. Pack heavy boxes last and place it towards the back of the moving truck. Make sure these boxes are as small as possible, label them and pack them tightly.
Fill any extra space in any of the moving boxes with packing paper, so they don't shift while in transit. You can also place miscellaneous belongings at the back or around the space between the moving boxes (if any). You can as well put any of the items you may need to quickly access when you get to your destination here for easy access.
These tips will be helpful:
a. Make sure your heavier boxes are placed on the bottom when stacking, place boxes of medium weight in the middle of the truck, and the lightest moving boxes or items on top.
Retake this process and fill the spaces left in the moving truck from front to back, and secure each of the moving boxes using straps as you proceed.
b. Boxes of the same size should be stacked together to create stable and safe stacks if possible.
c. Make sure any moving box with fragile written on it is placed at the top of your stack to avoid shifting or any damage to them while in transit.
d. To create more space on the moving truck, you must wrap floor mats in plastic wrap after folding. Make sure you properly clean the carpets before rolling them up to avoid bad odors. Roll the mat upside down.
This will make sure no damage comes to the rug. Securely place the mat in a vertical position in the moving truck after folding to save up some space.
8. Load Lightest Belongings Last
Now that you have finally loaded your heavy belongings into the moving truck, you can now concentrate on your items with lesser weight.
The items in this category include other appliances, smaller furniture items, and any boxes. Make sure you properly protect your TVs, mirrors, and pictures before you load them into the moving truck.
Other things to take note while loading lighter belongings into the moving truck include putting jewelry, collectibles, and valuables in a labeled box, mattresses in mattress bag, and small kitchen appliances in a separate labeled box.
It is also advisable to pack important documents into separate boxes and make sure your lighter belongings are placed on top of heavy items such as furniture and not below them to avoid them being crushed.
Lastly, make sure items that you will need on your moving day and the first night in your new home are packed separately and placed in an easily-accessible location on the moving truck.
9. Share the Weight Equally
Loading a moving truck like a professional means that you will have to share the weight of the items evenly across space in the truck.
You will get to do the loading and unloading without having boxes falling on you when you evenly distribute the weight across the truck. Driving also becomes easier when the weight is equally distributed. Follow these tips:
– Make sure weight is shared throughout the truck equally to make it easier to handle the load level while in transit. Remember, this is possible if you choose the right truck size for your move.
– Balance heavy belongings on the sides of your moving truck by making sure you have heavier items on one side of the truck. For instance, place your washer and dryer on the front left edge of the truck while you place your heavy furniture in the front right corner of the moving truck.
– Normally, it is expected of you to choose a truck size that perfectly fit your amount of possessions, if by chance you happen to choose an oversized moving truck, then you will have to balance the weight by rearranging boxes and furniture and moving boxes to make sure the height of all the items are distributed evenly from the front to the back of the truck.
This will make sure the items you placed on top of the stacks don't fall off or shift while in transit.
10. Use Moving Straps
You definitely want to secure your belongings using moving straps as you pack and load them into the truck. This will make sure your belongings don't shift during transport.
It is advisable that you strap down one part of the moving truck at a go. For example, strap down your heavier belongings as you load them in the truck, followed by medium-sized items over the heavier belongings.
Also, make sure you strap down all the boxes and make sure they are firmly held in position while you hit the road.
Frequently Asked Questions about Packing Moving Trucks like a Pro
What is the cost of a rental truck?
The distance to be traveled, the size of the moving truck, the moving date, and the pickup and drop off locations will determine the cost of a rental truck. For instance, U-Haul will charge $1,600 for a 10ft moving truck rental going for a 1-way relocation from Miami to NY.
Customers are also allowed to pay an additional rental fee for $40 per day if needed by customers. The same distance but a 12ft moving truck will cost $1,000with Penske.
Additional days for rental go for $100 daily. It costs $760 to rent a 12ft moving truck from Budget going on the same distance trip. Customers are also allowed to rent for extra days at $70 daily and a mileage rate of $0.70.
Where can I get a moving truck rental?
There are many moving truck rental companies available for you whenever you are ready to move. You only need to make sure you choose the right company that fits your budgets and moving needs. Among the list of companies to consider for a 1-way truck rental are Budget, Penske, and U-Haul.
The three rental companies provide customers with varieties of moving truck sizes, loading centers, and many branches across the nation.
Check our post on top moving truck rentals to get more information on which of the truck rental companies is best for your move.
Information is also available on available discounts with different rental truck providers through the truck rental section of Moving Feedback.
Is there a specific gas mileage for moving truck rental?
Remember to consider the price of gas and the gas mileage of the moving truck when you are using a truck rental for your move. Most truck rental companies don't have great mileage for gas.
Literally, the size of the moving truck will determine how worse the gas mileage would be. 8ft truck rental from U-Haul gets 19mps, 10ft truck gets 12mpg, and 15ft gets 10mpg while 26ft gets 10 mpg.
What is the largest moving truck-size rental I can get?
26ft long size is the largest available truck rental for residential relocation in the current market. Most of these truck sizes can contain around 100,000 pounds or a four-bedroom apartment and get about 10 miles/gallon of fuel.
U-Haul provides its 26ft moving truck rental with low loading decks to simplify the stress of the moving day and also provides hitch hookup for the trailer to haul extra possessions. The 26ft moving truck rental from Penske can contain up to 7 rooms of furniture items.
You will find both 24ft and 26ft with Enterprise. Both truck sizes can contain up to 5+ rooms. The 26ft moving truck from Budget can hold about 12,000 pounds and also has a loading ramp and towing features with it. Check previous posts for further information on different sizes of moving truck rentals.
What are the things to consider when choosing a moving truck rental?
Among the things to consider when choosing a moving truck rental for your upcoming move is the distance of your relocation, the size of your furniture and possessions, as well as gas prices.
U-Haul has 8ft truck, 9ft cargo van, 10ft moving truck to move a small studio and one-bedroom; 15ft and 20ft moving trucks for both medium and large-sized move and are well equipped with loading ramps, low decks and comfort cabs, and 26ft moving truck for the large-sized move such as 4-bedroom.
How do I find professional moving companies to help with the relocation?
Our search engine is designed to make the work easier for you to find services you may need for your move. It is available for you whenever you need to hire movers for loading and unloading of your items. Those looking to move can find and make reservations for labor pros on this platform.
These moving professionals can either specialize in loading and unloading services, a labor-only mover, or full-service relocation companies that have many workers at their disposal that works on labor-only relocation jobs.
General Guidelines for Packing Moving Truck Like a Pro
1. Ensure your safety. There will be a ramp on any moving truck rental you opt for, you are required to make it fully used, cleaned, dried, and covered if you need to.
2. Make sure all the exposed parts of your furniture are properly draped using blanket pads. The most popular cause of damage to belongings while in transit is when they bub against one another. For more protection, use plastic wrap for delicate items after using blankets.
3. Make sure the weights of the entire items are evenly shared from the front of the truck to the back and from one side to another when loading.
4. Make sure your furniture is properly strapped to your truck, whether at the back or sidewall, and also protected using blanket pads in case your truck is oversized.
5. The moving truck should be loaded in phases, with each section strapped independently. There must not be rubbing of one section against another.
Do you need Professionals' Help?
You can simplify your move by getting help from professional local movers on Moving Feedback. They will provide all the necessary moving supplies to load and safely move your belongings.
Although this option always sounds too expensive, the risk involved when you DIY may cost you more. You can still bargain for a price reduction on the total moving cost by requesting quotes from different professional long-distance movers.
We are solidly behind you if you still want to proceed with your plan to move by yourself. You need to make sure the rental truck you pay for is perfect for your needs and budget. Consider the insurance for your belongings and also the reliability of the moving trucks. Check here to choose from our list of packers if you don't want to do this task all by yourself. Check our post on Top Professional Packers.