Is There A Cheaper Option To U-Haul?
U-Haul has competitors like Penske and Budget, but they nearly have the same ballpark pricing. The fact is that when discussing rental companies, the market is balanced. There are much moving truck rentals in the industry. When you check our best 5 moving truck rental companies, you discover many things.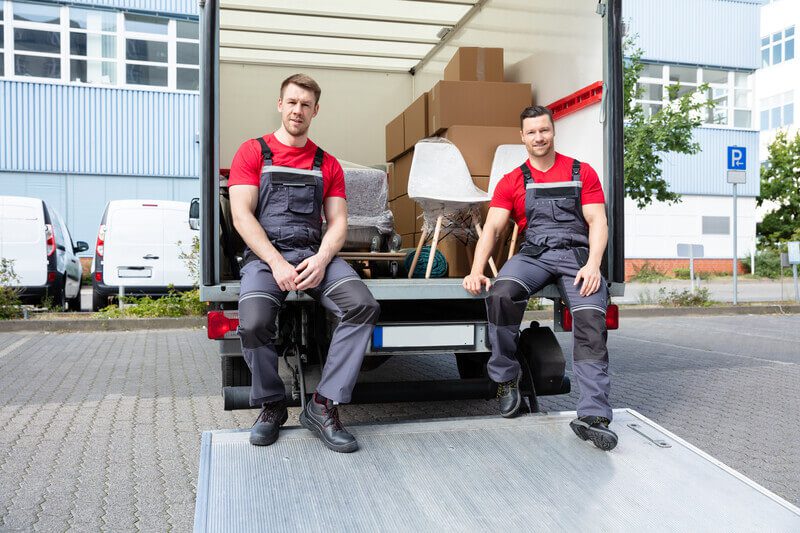 U-Haul is your destination for cheap insurance costs. Budget Truck Rental has the best prices and outperforms others for local moves while Penske Truck Rental has the most affordable rates for 1-way moves.
Picking who to rent a moving truck from, you will possibly be watching out for convenience rather than cost. If you move often and have some cross-country moving experience, most tend to go for a U-Haul rental to haul their goods.
However, this is a very expensive method. Some of you might want to stay away from it, especially if your budget is so tight. So, is there a cheaper option to U-Haul?
There could be some of them, based on where you live and the distance traveled. But let's first discuss the pricing structure of U-Haul and discover where the possible savings are.
The Extra Pricing Structure of U-Haul
First issue: hidden costs:
While U-Haul tends to be expensive; some of the things you might get charged with are beyond their control. For instance, the price listed on their website excludes taxes. And taxation surely varies from state to state. Based on location, this might add as low as 5% or up to 12% to the cost. Your overall bill will also contain environmental fees. These are not high, but people can get surprised when they see the item listed on their bill. These are unnecessary frictions but might be impossible for U-Haul to prevent them.
Second issue: unforeseen delays:
When looking into transportation, we often try to stress the importance of planning. But planning your move is not always an easy task, right? There are times that delays occur because of poor planning, and in some cases because of situations out of your control. Either way, you will be required to pay.
U-Haul charges $40 for every additional day after the original agreement. And if you travel further miles than agreed, you should be ready to pay more. However, when delays are linked with road accidents, then you start facing a financial tussle.
Third issue: insurance and liability:
Although everyone doesn't like thinking about it, road accidents do happen. They often lead to personal injury or property damage. That is why quality insurance coverage is so much essential. They offer the Collision Damage Waiver, Safemove, and Safemove Plus packages. The last of these doesn't provide coverage for the exact shipment you are transporting.
As far as liability stretches, the basic insurance option from U-Haul only provides the minimum coverage of the state. You need to know that this can be too low in some places. Safe move Plus covers up to $1m in liabilities, but you will spend a premium.
So, What then is the Most Affordable Alternative?
If you want to save money, you will need to think beyond your sight. To further reduce the stress of the moving process, let's check the five great alternative means to rent U-Haul.
1. Hire a Professional
The professional moving company might appear costly to you, but in reality, they normally charge less for their services than U-Haul rentals. The major reason behind these affordable prices is that professional cross country movers drive cross-country hauling shipments. They usually consolidate to make the journey highly efficient. Thus, when they are being paid to transport belongings to a certain location and plan to pick another item (or items) up from this place, they make more profits, thereby enabling them to charge less on customers.
Advantages of hiring professional movers include unparalleled convenience, reduced risk of breaking your items when moving, and peace of mind. You can request and compare moving rates to find affordable movers. Consider using the services of our most affordable movers in the USA to obtain quotes from many companies at a go.
Read What To Look Before Hiring Cheap Movers
2. Moving Containers
Renting a moving container is a perfect alternative because it is highly cheaper, especially for individuals. To find them, we recommend performing some research on the internet about renting a perfect moving container. Remember to compare prices to be sure you receive the best deal available. There are advantages of a moving container rental that will enable you to save a lot of money and time. This option is however great for individuals. It can be difficult for families to pack their goods in just one moving container.
Check our Top 5 Moving Pods and Storage Containers Companies
3. Other Pickup Rentals
Maybe you are keen to drive. If yes, you could also consider renting a pickup truck from any other company and load your belongings in the truck's bed. Even though you can rent these moving trucks from Enterprise to perform a long-distance move, you will possibly pay expensive money for 1-way fees. Also, you will need an additional driver on your trip if you are moving your vehicle as well.
When you go for a pickup rental, you will discover the best value if you are performing a local move. In this situation, Budget, Penske, Enterprise are the best places to rent. Bring some people to help you with loading and unloading your pre-packed moving boxes within the time limit, and this option will only cost you $20.
Check our 5 Best Pickup Truck Rentals of 2023
4. Buy or rent a Trailer
If you have moving experience, you know the whole process can be so stressful. Therefore, consider renting a trailer (or buy one if you often move). You only need to pack your items safely (it is important to get the right packing supplies) and load them inside the moving trailer, which is a great money saver if you plan a DIY move. After you are done, you can sell the trailer and cut your moving expenses.
5. Rent from another Place
However, maybe some people already choose to rent a U-Haul for their move. Even though advertisements and some customer reviews indicate this as the best company for moving rentals, kindly rethink. Many other companies offer similar services for cheaper prices. Try renting from another source rather than U-Haul for your move. You only need to perform some research before the moving day, and you will discover that many companies are much affordable than renting a U-Haul for your upcoming move.
Check our Top 5 Cheapest Truck Rental Companies
FAQ about U-Haul Alternatives
Between Budget Truck Rental and U-Haul, which one is cheaper?
Prices of Budget for a local move are averagely around $10 cheaper than U-Haul. The local prices from Budget are the lowest in the moving truck rental business. This implies that if you are moving a short distance and you've got savings planned, Budget is your cheaper option.
Does U-Haul offer discounts at all?
You can get trailers and truck rentals every day at cheap prices, but they are not discounted. However, they offer many other ways to save on things like towing materials, hotel reservations, packing materials, self-storage, and so on.
Does U-Haul charge per mile?
Yes. The cost is 40 cents per mile if you go beyond the agreed mileage.
Do I have to the depositor for my U-Haul truck rental?
Whether or not you will pay a deposit depends on how you choose to pay.
What is the exact cost of moving?
The American Moving and Storage Association's research showed that the average cost of a residential move inside a state is $1,170, and a state-to-state move costs an average of $5,630. To help reduce cost, you may have to choose a DIY move instead of bringing in professional movers.
Does Budget Truck Rental provide unlimited mileage?
As regards local moves, every moving truck rental provider charges a per-mile rate on their rental price. Home Depot is the only exception, but this is even applicable to its small Load 'N Go truck rentals, which have unlimited have mileage.
What way is the cheapest to move interstate?
The cheapest method to move interstate is to move with pods. According to our research, using a moving pod is around 10% cheaper than renting a moving truck for a move that involves 2,000 miles or more since you save on travel expenses such as gas, food, rental truck mileage fees, and lodging.
Conclusion
Even though the commonest choice is to rent a U-Haul for your move, we recommend looking into some of the best (and most affordable) alternatives as mentioned in this post. Regardless of the way you go, you should know that you surely have options aside from the tow-behind trailers available at U-Haul. From full-service moving companies to portable moving containers, we are certain that you will find the best alternative to match your needs.