How To Pick The Right Size Of Storage Unit
Whether you are looking to get rid of your clutter, store your household items while you move, or park your boats in the offseason, the best solution for securing your belongings is to get a storage unit. However, it is not right to waste money on a storage unit that is too large or packing all your belongings in an under-sized storage unit.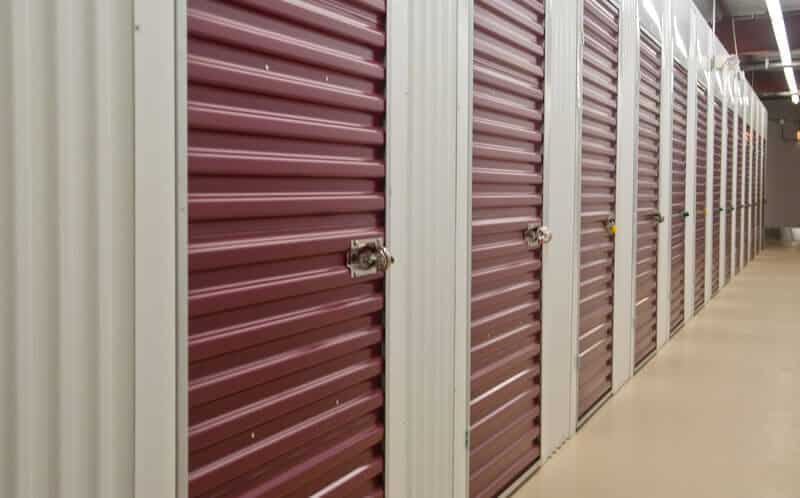 Our mission is to help you pick the right size regardless of the items you plan to store. There is always the right storage unit size for you, whether you live in a dorm room or the largest apartment in your area.
However, you can still find it confusing to choose the right storage size you need for your belongings even after packing all your household belongings together. There are many available options from those having 25 sqft to 300 sqft.
This guide will provide the required resource when evaluating the storage unit sizes for different needs. But how can you figure out the right size you need? Continue reading this article to choose the right size of storage unit for your needs.
Storage Unit Sizes Breakdown and their Uses
| | | |
| --- | --- | --- |
| | | |
| | 25sq-ft, similar to a large closet | Can hold a dresser, a small mattress set, and many moving boxes. Can also be used for gardening equipment, seasonal decorations, camping gear, personal items, children's toys, or off-season clothing. |
| | 50sq-ft, similar to a walk-in closet. | Can hold furniture from a dorm room or 1-bedroom apartment with a set of queen-sized mattresses, bikes, dressers, TV, and many storage boxes. |
| 10' by 10' unit (the most common size) | 100sq-ft, similar to half of a regular 1-car garage. Consider it as an additional bedroom since most are about 10' by 12'. | Can fit belongings from 2-bedrooms such as mattresses sets, dressers, nightstands, or a whole family room like a sofa, coffee table, bookshelves, and chairs. |
| | 200sq-ft, the actual size of a regular 1-car garage. | Can fit belongings from a 3- or 4-bedroom house or apartment, which include workout equipment, couches, mattress sets, a refrigerator and washer, dryer, and a dining room set. According to Goodin, a small house when poorly packed is 10' by 20'. If you are poor at packing, obtain a bigger size. This size is also perfect for your exotic car during winter. |
| | 300sq-ft, or the size of a 1 ½ car garage so you can store any of your items including cats or boats. This is the largest storage unit at most storage facilities. | Can fit belongings from a furnished 5-bedroom house with mattress sets, couches, seasonal items, dressers, entertainment center, dining room set, major appliances, outdoor equipment, and bikes. The 10' by '30s are ideal for a large family house when each kid in the family has a full bedroom, according to Ashley Fish from iStorage. |
Tips for choosing the Perfect Size for the Storage Unit
It would help if you also had packed your belongings properly and that you are responsible and safely storing them before you decide on which storage unit to use.
Make an Inventory List
Before choosing the storage unit size for your need, you first need to create an inventory list. Your choice will be affected by the type of belongings you want to store.
For instance, if you plan to store some additional moving boxes during your moving process, you can use a small storage unit.
However, one can be easily confused when storing the whole household belongings during a move. If you are confused about the types of available storage units, you should quickly contact your national moving companies.
Choose the Perfect Storage Unit's Perfect Size based on your Items
To choose the perfect storage unit size; you first need to understand what your search is all about. There are lots of different storage rentals, and they all offer solutions for different purposes.
You could go for residential and commercial storage units and choose the desired timeframe of the rent.
Below are some examples of the storage unit types you could rent:
Small residential storage units: Are ideal for storing sports gear, bicycles, offseason clothes, tools, and other small items
Medium to large units: Are perfect for storing household belongings when moving. If you are relocating to a smaller home, this size would be perfect for your storage unit needs.
Large to extra-large units: Are perfect for holding a whole household. For instance, if you own and run a home business, this is the best chance to choose this storage unit's right size. Based on your needs, you could personalize the space inside the unit.
Commercial storage units and warehouses Are the perfect solutions for company owners who handle large inventory. If you are relocating your company and require more to keep the items, you could always hire commercial moving services. These moving companies usually offer their own storage spaces so you could pick the one you need.
Measure Space using a Moving Truck
If you are moving with a moving truck, you can easily estimate the overall storage space you will need through the truck's dimensions. Moving truck size is generally one size larger than the size of the storage unit you will need, according to Goodin.
If you are using a 25ft moving truck, you can get a 10' by 20' unit to fit your belongings. You need a 10' by 15' unit if you are using a 20ft moving truck and a 10' by 10' for a 15ft moving truck.
Check the Storage Unit before renting
Before choosing the storage unit's right size, you must personally check the unit. If your situation doesn't allow this, there are other ways to ensure the reliability of the storage unit you are searching for.
For instance, read online reviews on a facility that you choose to transport your household belongings on a long-distance move.
This is one of the safest means to choose the right size of the storage unit and be sure to meet the standard.
If you are in search of a storage unit in a new state and plan to rent during a move, you should contact long distance movers. They will handle your moving day inventory and are capable of offering you different types of cheapest storage units and taking care of your belongings.
Note that some people allow professional moving helpers to choose the right storage for their use. This idea can be a great one, especially if the moving company you are dealing with is reliable and professional.
Take the Measurement and calculate the available Space
You need to know the sizes of storage units available since lots of people pick their right storage unit size by themselves.
Below are some examples of general sizes of storage units' rental.
5' by 5': walk-in size
5' by 10': midsize bedroom size
10' by 10': family room size
10' by 15': 3-bedrooms size
10' by 20': full house size
10' by 30': large house size
Regardless of the unit you choose, you will still consider another option or ask the facility to get you a bigger one. However, note that the rental duration you pay for will be obligatory.
If you are not sure of the quantity of the belongings you need to store, we suggest you pay for short-term storage at first since the bigger units will always be accommodating.
When unsure, go Big
Many customers, according to Goodin underestimate their needs and pick a smaller unit than needed. He recommends asking about the cost of the next larger size. It only costs a few bucks more sometimes.
If you want easy access to your items, obtain a unit size larger than you need, and leave a path. I've seen cases where people need to access an item in the back, and it takes them 3 or more hours to locate it, get it out, and pack it again.
Storage Unit Packing Tips
When looking to make your items fit, the way you pack your storage unit is more important, just like choosing the right size.
Renting a smaller unit is the easiest way to save money on storage rental, but to make everything fit in less space, you should pack more efficiently. Consider these tips to make good use of your storage unit.
Use sturdy boxes: Get heavy-duty boxes or plastic totes that will be strong enough to haul and protect your items from humidity, heat, and pests.
Pile it up: Use your whole unit by stacking items toward the ceiling, but limit it to 4-boxes high to prevent toppling. Also, try to stack heavier boxes first before loading others on it.
Stack appropriately: First load heavier, sturdier belongings on the bottom and delicate items on them.
Make an aisle: If you frequently access your unit, allow space to walk freely and locate what you need.
Organize logically: Load those belongings that you may need to access frequently at the front of your storage unit.
Before choosing the perfect size of a storage unit, you should plan the move appropriately. Similar to how you do it with storage rental, movers are perfect for ensuring your items are safe all through the process. You will have your packing, transportation, and storage handled all at once by hiring a trustworthy storage company.
To pick the right size of the storage unit, you must first make sure you know your shipment size. Whether you need additional space or in the middle of a move, your best and perfect solution for your household items can be a convenient storage unit.