How to Move Large Furniture?
Moving furniture is one of the necessary household tasks everyone will make a point in time, mostly during moving. This task can leave you with many back pains, regardless of where or who you are helping to move large furniture.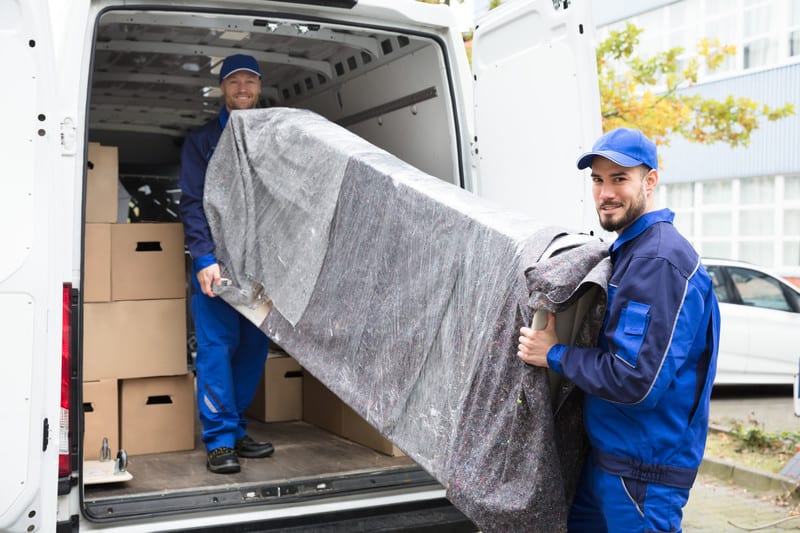 When you have to do this task alone, or limited manpower, be ready for a lot of heavy lifting. There are some tips that, when followed, will help you in moving your furniture without ending up with a broken back, regardless of the reason behind your decision to do it yourself.
There is no escape from moving furniture irrespective of the distance involved in your move.
You will be putting in a lot of hard work to move any of your furniture; however, there are skills and patience needed to lift heavy items around. While every household has one or more items that are too large and heavy to be moved.
You will still make lots of effort to pull off the tips discussed in this post, even though it will eradicate the stress involved in lifting heavy furniture.
Although the best moving experience is to hire moving professionals to help you handle the entire moving process; however, you may find yourself in a position where you may have to handle and complete a move (including moving your heavy furniture) by yourself with no help from a furniture mover.
If you opt for a DIY move, then you must know how to get ready and move your large and heavy furniture. Consider the tips below:
1. Study and Come up with a Plan
Begin the process by first assessing the weight, size, and shape of the furniture. Take measurements of your doorways, hallways, and stairs if you will be moving the furniture through these spaces to determine the best position to move the piece, so it doesn't damage the wall or doorways.
Set your priorities with the heaviest furniture moved first. It is important to come up with an approach to tackle the tedious task, so you don't end up spending much time rearranging the furniture on the moving truck.
2. Disassemble the Attached Parts
Literally, disassembling furniture parts when handling heavy lifting by yourself is one good step to reducing the weight. You can remove the pillows or cushions from couches or chairs and make sure you collapse and properly arrange foldable chairs to maximize space on the truck.
Remove the contents of any drawers on bookshelves or dressers to reduce the weight. You can as well remove the drawers from the shelves and move them separately to the truck.
If they are not removable, make sure they don't shift while moving the larger piece into the truck for safety and convenience sake.
You can use tape to hold them together in the absence of latches or locks. Any other removable parts should be detached.
Make sure you consider the surface on which the furniture is being moved, whether it could get damaged easily or slippery.
You can easily do the work by purchasing sliders from a nearby store. Slide each of the sliders under the furniture by lifting it by the sides, one after the other. Push the furniture to your preferred position.
You can either rent or buy these items, depending on how often you may need them for moving your furniture.
Below are the safety devices you need to move your heavy furniture by yourself:
Furniture dollies: You have two options for dollies when moving furniture, but you can always make do with one type. The first type is a 4-wheeled square platform that may or may not have a handle to push. The other type is a 2-wheel hand truck that has a little base than the first type but helps share weight vertically, making it a perfect fit for tall stuff. Use extra straps or rope to secure your belongings to the dolly before pushing.
Furniture sliders: You definitely need these for your heavy furniture as it will save you time and effort. These sliders are designed with a single or multiple plastics parts, which are placed below each leg or edge of the furniture that you are moving to assist you with easy gliding over the floor as well as on carpet. The sliders create a movable barrier between the furniture and the floor, reducing the damage to your surface and minimizing the fiction that can cause difficulty in moving the piece. You can as well read our post on how to protect your carpet during moving.
Moving straps: This is also known as furniture straps or lifting straps and it works by reducing the weight off your back and arms when lifting your heavy belongings for effective management. You can adjust the straps to the actual size of the item you want to move and your body size as well.
4. Disassemble Furniture into Smallest Units
Being able to break the furniture into parts will greatly help. This involves taking apart any removable parts such as legs, cushions, drawers, knobs, and so on to move them separately.
It also involves breaking apart sectional parts such as bed frames. Make sure any screw you removed to separate furniture parts must be kept in a well-labeled bag to know the appropriate parts that each belongs to.
This exercise usually comes during long distances but it is normally done by a mover if you hire experienced and professional long distance movers; hence, you may not know what they pass through, because they are professionals.
Lifting and Moving Heavy Furniture
With the list of equipment mentioned so far, you certainly understand that you would be doing lots of pushing, dragging, and sliding of your heavy furniture than lifting.
This will reduce the level of stress that goes to your back and make the moving work easier. However, there is no way you can drag your furniture over a flight of stairs or when you need to load into the moving truck.
Always prioritize your safety and be sure you know how to do it before you lift any heavy furniture. This is one of the reasons we recommend professional furniture mover does the work for you.
However, it is achievable. If you are keen on do it yourself, follow these tips:
Measure furniture:
You already decide on the couch to buy or moving to a new home, and you have enlisted the help of your friends to help you set up your dream apartment.
There is always a problem – the couch doesn't fit through your front door. You can prevent this from happening in the first instance by taking measurements of the door and other passages in your home before you purchase your new furniture.
You can then compare the measurements before you make any decision. You might be left with either renting the cheapest storage units or buying new furniture if your old furniture is too big.
Avoid bending your waist:
It is important to understand and always bear in mind when moving heavy items that the weight goes to the legs and not your back.
For even distribution of weight, squat at your knees and first lift the item and avoid bending your back.
This will make sure the heavy item's weight is much in your arms and legs and not your back when you get up.
Avoid leaving much space between your body and the item you carry:
Heavy furniture when carry must be closer to your body. This will aid your body in keeping its balance and involving both your shoulders and upper arms in the heavy lifting.
Avoid twisting your body when carrying or lifting:
Make sure your body is firmly kept when lifting or carrying heavy furniture from one place to another to avoid bodily injury. If any item requires you to twist, then make sure you first turn your hips before other body parts follow.
Transfer Large Furniture Up-Stairs
One of the difficult tasks when handling heavy furniture has to do with moving it on a flight of stairs. Lay the heavy item sideways while pushing them up or down on the two boards you used as ramps.
You can also use an old rug or a piece of cardboard as a surface on which you pull your furniture down the stairs.
Position your furniture; you have to do the moving of heavy furniture down the stairs slowly to avoid damaging your stairs, item or even hurting yourself.
This tip will help prevent the surface and make the task easy for you:
Enlist the help of your strong friends – they will hold the furniture as you go up or down the stairs. Flight through the steps one after the other. Rest while doing it if required, and make sure you don't allow the item to slide through the staircases on its own.
Avoid contact with your walls, and breaking of any hanging components.
Make sure you don't place your full concentration on just your feet. You don't want your knuckles broken as well.
Use a blanket or old rugs under your heavy items when sliding around landings or edges.
The blanket or rug will protect the flooring from getting damaged while sliding the heavy furniture. You can follow the furniture from the front, taking one step at a time if it is really heavy or the floor is covered with carpet.
Best Way to Move Large Furniture – Hire Professionals
Hiring professional movers to handle your heavy lifting and moving of furniture is the best way to go, provided you have the money. In most cases, they will disassemble and reassemble your furniture in your new home.
You don't have to do any part of the job; you sit back while they do the job for you. Make your reservation very early so that your movers can be fully prepared for the move. Check furniture movers here.
You would be saving yourself a lot of money when you follow the steps in this write up as there will be no need to hire a professional mover to handle the heavy lifting job. Remember to first lift with your feet and do not twist your body without first turning your waist to avoid bodily injuries. Give up this endeavor if, at any point, you lost confidence. However, they work perfectly if followed appropriately.