The Best 8 Platforms to find Roommate For Your Move
Finding a roommate for your move has become a necessity especially if you are looking for a way to reduce your cost of moving.
The burden is less if you are two to bear the cost of renting an apartment and financing other utility bills in the home.
Are you thinking of moving and in search of a roommate to assist you in splitting the expensive cost of renting and financing an apartment? You may be surprised that there are thousands of people out there; looking for somebody like you and getting one can be as easier as one can think.
Recently, buying a home is not easy for young lads and this is obvious with the current economic situation around the world; hence, the number of people renting a home is on the increase and many cannot even bear the cost of renting an apartment, especially in the city.
This has made living with a partner a financial necessity. However, the nightmare of living with an unruly roommate is worth taking caution, as issues such as unpaid rent, reckless behaviors, untidiness, and as well as crazy weekly night parties of roommate make the step tiring.
Finding a good one can actually be challenging, but never give up, there a number of platforms committed to helping people find and match up people of the same housing mindset. Moving Feedback has compiled some of these top websites you can find a roommate for your housing need. Read on to discover these platforms.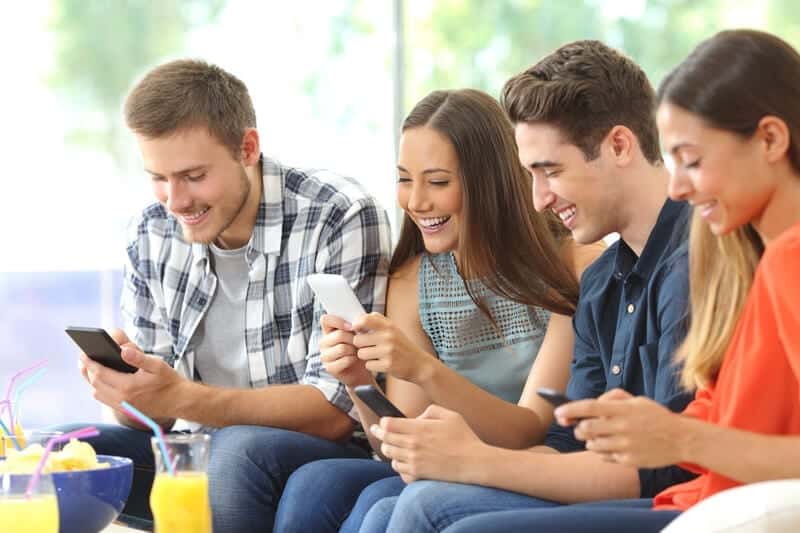 Top Websites to Find a Roommate for your move
It is no secret again that roommates can be found online without stress. If you are planning to move to a new apartment and don't have an idea of who is searching for a roommate, consider going through this list of top roommate finders online:
1. Craigslist
Craigslist is one of the most used and world largest if not the largest online platform to find a roommate and housing arrangements. If you are serious about getting a roommate for your move and diligent in finding one on this platform, you will definitely achieve your goal.
Occupants who are of the same need do searching for an ideal match-up and usually post on the site to get answers to their needs.
However, you should exercise caution on this platform as a lot of scams are going around on a website like this. It is not a bad idea to first meet with your prospective roommate in person before agreeing to the match-up.
It is also advisable on your first date to meet the person in a public place and if possible going with a friend for safety and security purpose. On no account should you send money to anyone without first confirming that the person is legit?
Website: www.craigslist.org
2. Diggz
Diggz is a roommate marketplace that covers all your basis. Find rooms for rent, roommates to fill your empty room, or partner up with someone to find a new place of your own.
Diggz is a free service that connects you to like-minded prospective roommates with similar lifestyle attributes and preferences a leveraging a proprietary matching algorithm.
Interactions between users work in a tinder-esque fashion where both have to like each other to chat directly on the platform, but they also offer an option to skip that part and send messages directly to your top prospects.
The site has a wide selection of potential roommates to choose from, but If you're looking for added trust, they make it easy to discover those that share mutual friends, are from the same hometown or country, or attended the same school.
Behind the scenes, Diggz employs A.I. as well as human eyes to detect suspicious profiles and scammers and then boots them out, keeping the platform safe and sketch free.
Website: www.diggz.co
3. Roomie Match
Roomie Match is one of the top roommate-finding platforms that help people find a roommate to share their financial burden.
Every user's listing on the site goes through manual verification to prevent bots, scams, and as well as unwanted spam from the users.
You can set up your profile free, and every user or visitor that is looking for a roommate can see your information to contact you. Also, you can subscribe to their premium package to boost your listing on the platform.
Website: www.roomiematch.com
4. Roommates.com
This site works the same way as Roomie Match by helping you find a roommate. It allows users to set up a profile free of charge.
However, this platform requires that you pay to effectively use their sites such as reading users' messages or sending of messages to a potential roommate.
Both sides need to subscribe to the site to use it and their payment package ranging from 3-day, 30-days to 60-day plan.
Website: www.rommates.com
5. Roomster
Roomster helps you connect your account on the site with your Twitter, Facebook, LinkedIn, and Instagram profiles to make finding a roommate easier.
If you are the type that likes spending time scrolling through Facebook or other social media and in need of a roommate, Roomster is a platform to find one.
Researching your roommate on this site is stress-free and fun. Both account creation and listing posts are free on the platform.
You can as well list your photos for free but require you to upgrade the account to link to the social media platform and make use of the onsite mailbox on the platform.
Website: www.roomster.com
6. Easyroommate.com
This is one of the easy to navigate roommate finders with modern looks and functions. The site is equipped with a variety of apartment listings with photos and descriptions of the amenities.
If you are looking for someone to fill your vacant room, you can create an account on the platform and post your needs.
Website: www.easyroommate.com
7. Facebook
Facebook is the largest social media platform, and it is used for different purposes. There are a number of groups on the network focusing on matching roomies and as well as lovers. Facebook is seen as one of the best platforms to find roomies.
You are not limited to the number of groups you can join on the site. If you want to make your roommate search public, you can post a message stating you are in need of a roommate and you will receive a lot of interests.
Website: www.facebook.com
8. Roomi
Roomi is recently dominating online web roommate ads and it is becoming a household name in many subway commutes, helping their users to have access to potential roomies who are eager to match-up with others.
Roomi platform not only post the user profiles but also go beyond that; users can see the apartment photos involved. You can check a complete bio such as work history, profile, and a short bio of the users.
You can see preferences of what each potential roomies wants in a partner in terms of behaviors and other requirements. Just like its slogan "room right, live right" – Roomis helps you find a roommate of your choice.
If you need a roommate for your new apartment today, creating an account on the platform is easy and free.
However, if you want your listing on top of the search, you can boost your listing by subscribing to a one-time fee package of the site.
Website: www.roomiapp.com
The following table displays the best platforms to find a roommate for your move:
| | | |
| --- | --- | --- |
| No. | Best Platforms to find Roommate for your move | Website |
| 1 | Craigslist | www.craigslist.org |
| 2 | Diggz | www.diggz.co |
| 3 | Roomie Match | www.roomiematch.com |
| 4 | Roommates.com | www.rommates.com |
| 5 | Roomster | www.roomster.com |
| 6 | Easyroommate.com | www.easyroommate.com |
| 7 | Facebook | www.facebook.com |
| 8 | Roomi | www.roomiapp.com |
FAQ
How do you want roommate finders to help you?
People in need of a roommate or a room can look around for someone they can get along with on a roommate finder platform. Just like dating sites and apps, you can apply different filters based on any matching criteria like sleep habits and arrangements, tidiness, chances to host parties or bring in friends, and so on.
Users that need a roommate usually need to include extra details, like the length of the lease, rental cost, and specifics about the rented house. Users looking for a room to rent usually include information about the lease duration and other amenities they are searching for.
How do you get a reliable roommate?
Two of the major factors to consider as you look for a roommate are compatibility and reliability. A roommate pays rent promptly and shares the bills equally but doesn't assist with cleaning can be difficult to live with. Also, a roommate who feels like a best friend but doesn't often pay bills or rent causes another problem.
All these issues are carefully addressed by roommate finders with the use of tags and filters to match users with their needs and personalities.
Some even link to social media accounts to find out if they have any mutual friends, and some offer ID verification and background screening for more security.
Is it safe to use Roommate Finders?
Just like any other roommate listing service, roommate finders are also susceptible to scammers. One case involves a person posting a room for rent, giving excuses that they are out of town, and then collecting an upfront from an unsuspecting potential roommate and then disappearing. Usually, the person renting the room is different from the one in the advert or is not even permitted to rent the room.
There will be several verifications from the best roommate finders to screen out potential scammers. The verification can be done through social media, driver's license verification, as well as thorough background checks.
Most roommate finders also provide secure internal messaging systems for secure communication between users as much as they want without sharing their details.
Immediately trust is established; the two parties can both agree to share personal information or meet physically before they get into a living arrangement.
How long does getting a roommate take?
How long before one can find a roommate? The time could be less than a week to two months before you obtain a response to your listing, because for some, it may be because the rent you are asking is too much.
What are the qualities of a good roommate?
The cooperative quality. During crises, a good roommate will be willing to compromise and work with the other to discover a solution. It would help if you had a roommate that gives as much as they take.
What are the downsides of living with a roommate?
The setback with sharing rental and utility costs is that paying them is compulsory regardless of if the roommate can afford it. If you get yourself an unreliable partner when making payments, this could later cost you a lot. As you decide on a roommate, check their work history.
Is living with a roommate it worth?
There are many important reasons to have a roommate. It will save you money in many different ways, which include being able to rent a larger apartment that would give both of you more room with more value. You will also share utility bills as well as groceries costs, as well as other expenses associated with the apartment.
Conclusion
Finding roommate has become a necessity especially if you are looking for a way to reduce your cost of moving. The burden is less if you are two to bear the cost of renting an apartment and financing other utility bills in the home. However, this is more common among college students and other newly graduated students.
However, it is advisable always to play safe when you are finding your roommate on the above-listed websites. Ensure you research your potential roomies before committing totally to him and ensure you follow the tips on each of the sites to be on a safer side. Stay tuned for more informative posts on this page!sing need. Let's dive into it!