Top 5 Pest Control Companies in The US
When you have insects everywhere on your property or in your home, you need the situation to be handled by a pest control companies. Consider the highly-ranked pest control services before you decide on which company to hire. Locating the company that provides the best pest control services can be difficult, as most of the big companies are not in every state, and also do not provide all types of pest control solutions.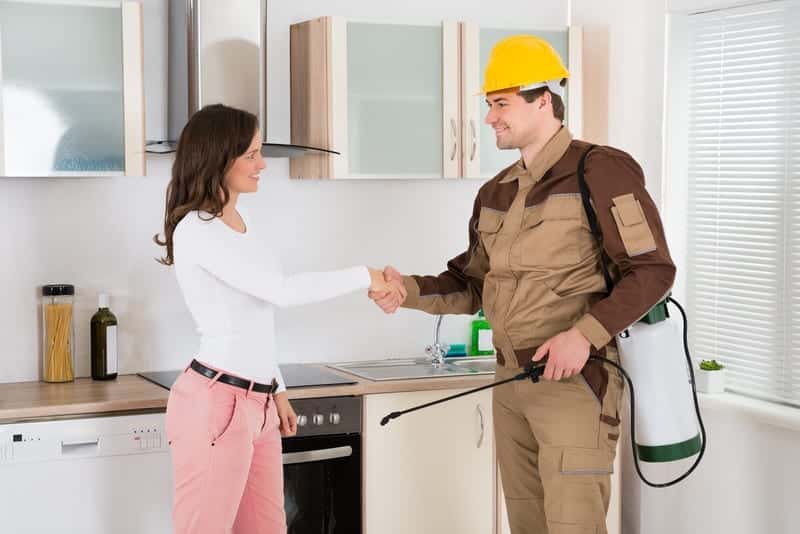 Regardless of how the pests move, they can alter your daily life if not removed or eliminated. The damage caused by pests cannot be overemphasized, as it can be costly most times.
It is important to find the best pest control companies, as pests are expected to be around throughout the year. Kindly note that pest control in this new age is just control. This implies that controlling pests' activities take time, and you will only see improvement after many treatments.
You will be treated as a partner by the best pest control services, educate you on how to reduce pests throughout the year, and will also check your home every four months to help stop pests from entering your home.
The question is – where and how can you find such services, as many of them promise but fail to deliver as expected? Choosing the best pest control companies to handle your pest issues can be overwhelming and confusing, especially, if you have not hired one before.
We provide you with a list of the best pest control companies that offer varieties of services, complete pest management techniques, and excellent communication with the clients. All you need to do before choosing one will also be discussed here. Before then, let's briefly define home pest control.
Compare Top 5 Pest Control Companies of 2023
There are many companies in the pest control field hustling for your business, and few popular brands constantly competing with smaller local companies.
After so many series of research and reviews on national and regional pest control companies, we have come up with top 5 pest control companies you can consider for the job. However, the order of this list does mean the hierarchy of their deliveries.
Below are our recommendations:
1. Orkin - Pest Control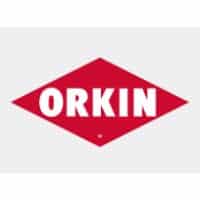 This company is the best choice when it comes to pest control in many areas of the United States, as it has more offices all over the country than all of its competitors and also has a large number of pest control and extra services in the industry. The company is a model for other companies in the industry due to the decades-long commitment it has towards technician training, confirmed money-back guarantee, and its excellent customer service.
The repertoire from Orkin is more useful and impressive. Because of different pests trouble homeowners or householders, you will enjoy working with Orkin, as they handle all types of infestations be it from rodents, insects or other causes. This implies that you won't have to change your pest control company because rodents and not insects cause the infestation.
2. Terminix - Pest Control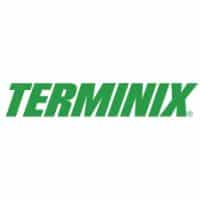 This company provides services over a large number of states, respond promptly and also handles a wide range of infestations. Infestations from bugs such as cockroaches and ants, rodents such as rats and mice, and arachnids such as spiders are easily handled by this pest control services being offered by Terminix. They are also known to provide solutions to uncommon pest problems peculiar to a particular location such as scorpions.
You can rest assured that you will have your home back from whatever the invaders may be, be it insects, rodents or others. Terminix also provides customers with uninterrupted assistance and advice from their customer service department. Terminix covers a lot of state in the U.S but not all the states. The pest control company is not available in places like Montana, Alaska, and North Dakota.
3. Eco-Wise Pest - Control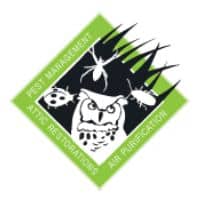 This company claim to be environmentally friendly and also good at keeping the local environment healthy for living. All the pest control solutions from Eco-Wise are specially made to ensure the safety of both the occupants of the treated area and the local ecology. The company uses natural treatment methods such as sealing cracked walls to prevent pest infestation instead of using chemical.
The company is assumed to be small and operates within a few states, as their website doesn't contain information on the level of coverage the company service. Among the pest control services provided by Eco-Wise include wild-life pest control for most common pests such as spiders, mice, termites, and rats. Wild-life pest control solution is also available.
4. Truly Nolen - Pest Control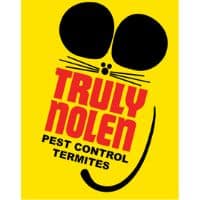 Truly Nolen - Pest Control
The weather causes pests to change their behavior just like other living things. You may be disturbed by a particular type of pest in winter, while a different one invades your home during summer.
Truly Nolen is a company that provides pest control services in states with extreme weather and also offers treatments that target specific pests based on the season every four months.
The presence of Truly Nolen in Southern and Urban regions proves its preparedness for environments with harsh weather even though other national pest control companies are present in all of the same states as this company.
This company can offer you a better deal than nationally known brands like Terminix and Orkin. This company provides services in 30 countries, which also include Canada and Puerto Rico. Their services remain the same in all of their locations.
Truly Nolen offers just two commercial plans which include the one for food-handling businesses and the other one for non-food handling businesses unlike the bespoken plans for business places like hotels, offices, and restaurants by other providers.
5. Rentokil - Pest Control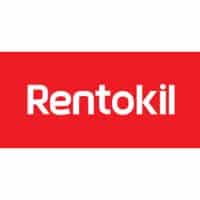 The company is also known as Steritech, Ehrlich, or Rentokil Steritech. All of them are offering Pestfree365. You can play both defense and offense against the pests that come up to infest your home at any time of the year, as this unique service provides you a great defense against them.
Although there are planned visits from the company, you can also request for a technician, and they will come to you within a day. They will not stop coming to your home or office until the problem is solved.
The company is known to focus more on the main pests that cause the infestation. You will find a list of top 10 pests on the website, and also the type of pests listed on the year-round contract are not even close to the 100s that can terrorize any environment. The company will offer you full protection from the main threats, but you may be required to improve your coverage if the pest is not the one expected by Rentokil.
Specialized 5 Pest Control Companies
There are a set of pest control companies that specialize in a particular type of pest control, which includes termites, bees, bugs, or others.
1. Trutech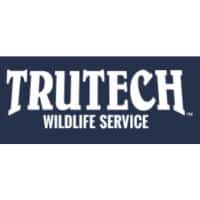 Just a few pest control companies major in handling wildlife pests such as raccoons, squirrels, birds and other varieties of larger animals that can leave homeowners devastated and confused. Trutech is a front runner on this list because of its proven record and team of highly-trained experts working to make sure they deliver the best services to customers. The company specializes in animal control and removal and is one of the best in the country.
The company technicians are properly trained in many animal disciplines such as zoology. Both state and local establishments recommend Trutech for removal of wildlife. The company also makes bilingual support line available to its customers.
2. Ehrlich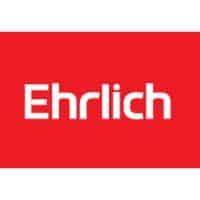 The fear of bedbugs gives most homeowners a sleepless night because of their persistent nature, and how hard it is to prevent and get rid of them. Although many pest control companies are offering bedbug services, Ehrlich is incomparable because of its unique method, which includes detection of canine and also offering of periodic inspections to your home or office to prevent bedbugs' infestations.
Their approach is very much effective. The company is popularly known for its excellent customer service and top-notch household pests treatments it offers. In all, its comprehensive treatments for your home/office against bedbugs makes ahead of others with its excellent customer service.
3. TruGreen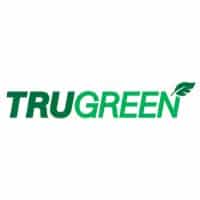 Mosquito infestations are mostly caused by the poor condition of your environment and not just the problems within the house. TruGreen is the best company to consider when you are looking for mosquito control.
This lawn care company uses a thorough method which includes customized applications, non-stop treatments for your surroundings all through the warmer months, and inspections to get rid of mosquitoes.
TruGreen has been recognized for its professional and effective way of handling a job. It offers guarantee that there won't be mosquito infestation after its services.
4. Arrow Exterminators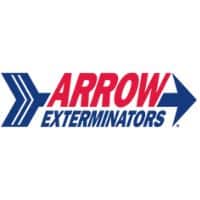 This company is included in the list due to its unwavering commitment to its customers, being one of the best pests control providers that offer the best and most excellent customer service. The company offers protection from a wide range of pests and also provides insulation, lawn care services as well as the handyman.
Arrow Exterminators also provides a termite control system which is proven to be effective. The company offers services in the Southeast region and remains the best option there for its varieties of services, and its customer service commitment.
5. Clark Pest Control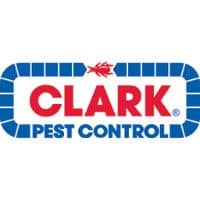 This is one of the largest pest control companies in the Southwest owned by a family and is present in 27 different locations in Nevada and California.  The company has been reviewed by many customers to be one of the best in the region due to their exceptional service deliveries and customer service support.
It provides lawn services that can be customized so that customers can get both pest control and lawn care at the same time. Both lawn care and pest control situations are handled perfectly by the methods provided by Clark.
5 Things to Consider Before Choosing a Pest Control Company
Choosing a pest control company can be an intimidating task when you have a pest situation around. Regardless of the issue, do not make a hasty decision. We strongly recommend that you consult many pest control companies out there before you decide on which of them to hire.
Search for a pest control company with a good reputation and experience in the industry. We put the factors below into consideration when researching best pest control companies:
1. Availability
We captured only leading pest control companies that operate in over fifteen states. They are the pest control companies that come up on top pages when we search on Google, and they also dominate your ad space after just one search.
This implies that the companies' operations are standardized and also offers services to a wide range of readers. A total of 49 states are being serviced by the pest control companies contained in this post.
2. Qualifications and Certifications
Check with QualityPro, which is a national pest control association that signifies pest control companies that offer best customer service and safe pesticide practices to make sure the companies are certified. The National Pest Management Association operates the association and makes sure companies have the four key factors listed below before given membership:
Employee Education
Business Operations
Consumer Relations
Environmental Stewardship
Also ask the following questions,
Is there a license with the technician?
What type of licensing does the technician have? Does the licensing match your need?
What kind of education is provided to the employees?
Does the company have certified entomology?
Integrated Pest Management (IPM)
We also make sure our top companies on the list make use of Integrated Pest Management (IPM). To provide a remedy to pests' infestation, IPM releases pesticides and non-pesticide options.
Setting traps, pest exclusion, rigorous sanitation, and surveillance to monitor the movement and behavior of the pest population are all examples of non-pesticide alternatives. IPM stops future infestations of pests by considering pest behavior and also reduces potential harmful side effects of excessive use of pesticide.
3. Experience and Reputation
Find out the number of years the company has been in the business, the amount of experience they have in handling pest situations, the available pest control training for new staff, if the company has ever been used by any of your neighbors, recommendations, customer references from the company, online reviews about the services of the companies, and their technicians and customer service.
4. Wildlife Management
Also consider pest control service providers that offer wildlife management services. Wildlife management is marked out as essential because the main causes behind the havoc you wake up to see in your home remain unknown. You will find it more convenient to proceed with the same company rather than starting from scratch to find a new one even if the problem is being caused by a larger animal.
5. Customer Service
The customer service of each company has been checkmated, along with how friendly and knowledgeable their support staffs are. Companies that provide numerous easy and effective means of communication should be greatly considered.
The availability of email and online chats options makes it easier for you to request for help even when you cannot make a phone call for some reason, or you rather prefer they later get back to you to avoid having to wait for the next representative.  The following questions should be properly puzzled:
Were your concerns listened to and addressed promptly by the rep?
How knowledgeable are the employees about the pests, the pests' behavior, and the cause of the infestation?
Are the technicians willing to share the details about the products and treatment?
Can the company send a technician quickly for either an estimate or new treatment?
Average Cost of Pest Control
The national average costs for each pest control services are as listed below as reported by Thumbtack:
Cockroach extermination cost: $100
Mosquito extermination cost: $75
Termite inspection: $150 – $300
Spider extermination cost: $88
General pest control: $95 – Duration: 45 minutes
Wasp extermination cost: $105
Flea extermination cost: $125
Bee extermination cost: $95 – Duration: 45 minutes
Ant extermination cost: $125 – $200
Rats/mice extermination cost: $150 – $200
Termite treatment using chemical or fumigation: $1,000 – $2,500
Wildlife removal will cost a national average between $475 – $575 which involves follow up visits, prevention services and setting traps.
Kindly note that most pest control is based on specifics. Most pest control service providers will require an onsite survey before giving you a quote because the following have to be considered:
Home size
Home location
Type of pests to remove/eliminate
Level of existing problems
Type of service or plan needed
How to Determine the Service Required and Get a Quote
Many customers are being tricked into signing a contract they didn't plan to subscribe to because of the free estimate issued to them by many pest control service providers. Although signing a contract is nothing bad, just that you have to make sure you agree to the contract to serve the purpose you need it for and that the company is capable of providing you the required services.
Make sure you ask them the type of pests they are capable of treating and the area of the house as well. You will want to be sure the company you hire for termite control can do the job as expected. Make sure you make your intention known to the technician if you are just looking for an estimate. Make sure you ask questions as they come to your mind, as this will save you both time and money.
Reasons to Hire a Professional Pest Control Company
Those DIY pest control products find it difficult to get rid of the root of the problem even though they handle the situation temporarily. Also, the lack of expertise by many homeowners makes it difficult for them to handle the situation.
Pest control pros are specially trained to handle pests and pesticides most safely and appropriately. The technician will identify the type of pest, figure out the reason behind the infestation, provide a solution, and also treat the problem.
Frequently Asked Questions About Pest Control Companies
Is pest control at home safe for my family?
While some of the pest control elements can be dangerous if mishandled, pest control professionals are specially trained to make everything perfectly safe.  When you hire a quality company with a good track record, you have absolutely nothing to worry about.
On the other hand, allowing pests and rodents to remain in your home or around your family will very likely have negative health ramifications. It would be best if you always were diligent about removing harmful critters from your premises. You can often pay for an inspection and get a quote for a very fair price.
Do I need professional pest control services?
While you do not always have to utilize professionals to remove pests, not doing so can have some serious adverse side-effects. In most cases, the types of pest removal supplies the average homeowner can buy will often not be enough to entirely or permanently remove the pest problem.
In cases where homeowners can use more robust solutions, they are often poorly equipped to handle or effectively employ such methods. In most cases, utilizing a professional will provide both a more effective solution, and a more permanent solution. In the long run, most of the time, employing professionals will come at a lower expense.
Do I need a specific pest control service type?
There are many different types of pest control 'operations.' You have pest removal, pest extermination, and pest prevention. You will also need different treatments depending on whether the actual issue is pests and bugs, termites, rodents, or something different.
A professional pest control service will typically conduct an inspection to be sure of the exact issue before they commit to any actions. The treatments can vary quite a bit depending on what your home is being treated for. Professional pest control services specialize in conducting these diverse solutions safely and without risk to your home.
Are we required to leave our home during service?
In almost every case, you will not have to. Pest control has evolved over the years, and today the products used are much safer and less toxic. Generally, you will just have to avoid a few small areas of your home for less than an hour.
There are some unique homes or rodents that may require a more invasive approach, but in even those situations, the disturbance to your daily life is kept to an absolute minimum. You may just prefer to go for a hike for the day and let the windows stay open for a bit upon your return.
How long before I see a difference with pest control?
The speed in which you see a change will depend on the pest or rodent in question. For the more resilient creatures like rodents and cockroaches, it can take a few days and sometimes even weeks. Treatments have improved over recent years and the timespan continues to decrease.
For other creatures like perhaps mice or ants, they may be gone the same day as the treatment. It will all depend on the type of pest in question and how they must be handled.
Are there steps to take after a pest elimination job?
Professional pest control services are good at eliminating all of the current pests in your home, but it stands to reason that what made your home attractive to pests will attract them again one day. You should make sure to enquire about preventative measures that can be taken with your pest control service.
There are plenty of long-term solutions that pest control services provider. These preventative measures mean that you stop the rodents, bugs, and other creatures before they ever get near your home or your family. Preventative measures can often save you from spending higher surprise costs when a pest arrives.
Conclusion
Your search for the best pest control services has been made easier by this post. Read more about the current pest control and how it can protect your home and/or offices from pests. Do you have issues with pest in your home or property? Share your experience with us in the comment box.