12 Things to Know Before Moving To Philadelphia
The biggest city of Philadelphia, Pennsylvania is famous for its great history, which includes Independence Hall, where the Constitution and the Declaration of Independence were signed in 1776, including some other National Historical Landmarks – about 67 of them.
After the movers leave, try to take a break from unpacking to check out some of the famous attractions in the city. Check for map at the Visitor Center or allow the Walk. You will easily see many things to do in Philadelphia with its sign all over the city. Below are some places to start your tour.
Residents of Philadelphia are so proud to flaunt their city. To give you a better starting, here are 12 best things you can do in Philadelphia.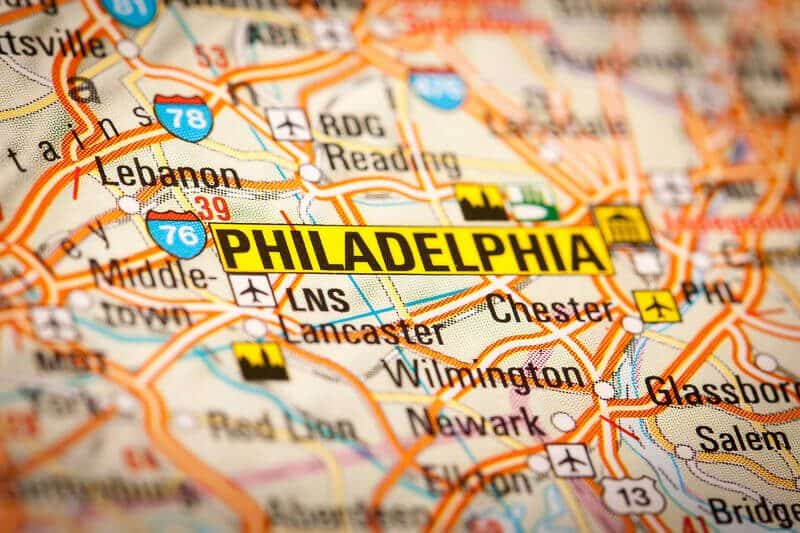 Have you just completed a move to Philadelphia? Even those who've lived all their lives in the city still can't explore a list of things to do. If you don't know where to start from the options available, below are some places to begin your tour.
1. Tour the Neighborhoods
When checking out Philadelphia, don't restrict yourself to the Center City part of town. Lots of other neighborhoods each have their own attractions and personality to share. Take a walk along Main Street in Manayunk with its shops, restaurants, and bars. Go to Chestnut Hill and shop in more than 50 boutiques and galleries. Catch a game at the South Philly Sport Complex and support a hometown team.
2. Dine at Reading Terminal Market
The whole of humanity seems to have gathered in a happy venue at Reading Terminal Market. The thriving space was established in 1893, though now, its fish, vegetable, and meat vendors are surrounded by many restaurants, bars, and bakeries. Find old-timey neon signs to assist you better understanding the numerous options – or just visit DiNic's, a practical heartbeat of the area, where you will enjoy the roasted sandwich with a frenzy of broccoli rabe toppling it. Complete the tour with a scoop (or more) of ice cream at Bassett.
3. Familiarize with Independence National Historic Park
More than 3.5 million visitors are attracted to Philadelphia by the Independence Hall and The Liberty Bell every year. These famous attractions are free, but a stop at the Visitor's Center is required to get a timed ticket for a guided tour of the attractions. The population of tourists at these famous historic attractions increases during peak seasons, so benefit from your new household status and visit when the city is less busy.
4. Pay the Liberty Bell a visit
The Liberty Bell represents our historic past, shown in the Liberty Bell Center. Tickets are not a requirement, and it is accessible from 9 a.m. to 5 p.m. daily on a first-come, first served routine. Exploring the museum provides background and past history around the popular bell and visitors can take a closer look at the popular icon with an amazing backdrop of Independence Hall all over the street.
5. Party With Radio's Best (Non-Commercial)
Often held in the middle of summer, this year's WXPN Xponential Music Festival will be held on the cusp of fall. With several stages designated for acts in Wiggins Park during the day, as well as headliners planned for BB&T Pavilion at night, you will have a music-filled weekend. Be ready for sets from Los Lobos, Tedeschi Trucks Band, Dawe, and Adia Victoria.
6. Take a Walking Tour of the Historic District
Together with Independence Mall and the Liberty Bell, there are many other free attractions in the Historic District of Philadelphia such as Carpenter's Hall as well as the United States Mint. Also, the Betsy Ross House, the Constitution Center, and the Benjamin Franklin Museum are all paid admission locations offering a ride into American history.
7. Feel the Oktoberfest Season
The difference between South Street and Germany become too difficult to spot under a big tent for anyone. The annual Oktoberfest of Brahaus Schmitz includes 10 German beers, Sauerkraut, traditional music, roast pork and sausage, folk dancing, and bratwurst. (Only 1,000 people are allowed this year, so endeavor to get there as fast as possible to make sure you get in without much wait in line).
8. Visit Museums
Similar to every major city, Philadelphia has many museums where you can learn about history, art, and science. If you are coming here for the first time or just visiting, try buying a CityPass which features a bus tour including 27 on and off stops, as well as admission to 4 of Philadelphia's most famous attractions such as the Philadelphia Zoo, the Please Touch Museum, the Franklin Institute, and Adventure Aquarium. One other famous museum attraction is the world-famous Philadelphia Museum of Art. Save cost on Admission by checking the large art collection on the first Sunday of each month or every Wednesday at 5 p.m., when visitors get to pay what they wish.
9. Listen to all Philadelphia's Music in One Place
You can now enjoy live music. We enjoyed 5 nights of a locally-billed show of various genres at the various independent locations each night all though Philly Music Week. We liked the Alex G, Son Little, The Menzingers, Moor Mother, West Philadelphia Orchestra, Hop Along, and so on.
10. Philadelphia's Magic Gardens
When you visit this gallery and outdoor sculpture garden, you will feel like you've entered the heart of Isaiah Zagar, Philadelphia's beloved mosaic artist. His creations are amazing, and usually surreal, locations. The construction, which sits on three city lots, is made up of tile, mirror fragments, and found objects such as bike wheels and glass bottles, added to amazing effect.
Walking through the indoor and outdoor space is fast, and there are lots of things for kids to enjoy, which makes it a perfect weekend location for families checking the city out. If you are unable to pay the $15 entry fee, you can still enter the garden from the South Street entrance, and explore the neighborhood to locate other walls containing Zagar's work.
11. Obtain Tricks and Treats at New Halloween Attraction at Eastern State
The storied Halloween exhibits at Eastern State will be updated this year. The location hots Halloween Nights that feature fifteen (15) attractions in the cell blocks like two scary haunted houses, 2 beautiful performances, 4 themed bars, and more, instead of Terror Behind The Walls.
12. Locate Your New Favorite Artwork
Over 100 artists will establish shop in Chestnut Hill, selling their real work: watercolors, sculpture, wood crafts, oils, photography, pottery, etchings, and jewelry – to the crowds for the Chestnut Hill Fall for the Arts Festival. Also, kiddie rides, live music, and al fresco dining are available in eateries at the neighborhoods.
FAQ about Things to do Philadelphia
Is Philly a bad location to live?
There are many good, family-friendly places in Philadelphia but when talking about crime, Philadelphia sits on the top of the list. This year's research and government statistics revealed that crime rate in Philadelphia is 55% more than the national average.
What income do you need to comfortably live in Philadelphia?
If you stick to the 50:30:20 budgeting rule to the letter, know this: you need a little under $60,000 per annum to comfortably live in Philadelphia. That is based on a new Go Banking Rate analysis, which discovered that you need to make precisely $59,384 to be able to live comfortably in Philadelphia.
Is the night in Philadelphia safe?
Downtown Philadelphia is totally safe to visit. It is a big thriving city with many people around in the daytime. Night there is not as lit as New York, so be mindful of where you are; stay in well-lighted areas and stay away from interacting with strangers.
Is Philly safer than NYC?
Philadelphia sits on the 40th position on the most dangerous U.S cities. the highest number of homicides in 2018 was recorded in Chicago with 583; almost twice that of NYC, which I three times the population of Chicago. That a city has high violent crime rate doesn't mean that the whole city is not safe.
Which is better between Philadelphia and Chicago?
Even with the colder temperatures and amazing architecture, Chicago seems to outperform Philadelphia. The two have the same crime rates and kind of similar outcomes in education, but there are better wages in Chicago, together with higher housing prices, as well as better entertainment.
Conclusion
Even those who lived their whole lives still have a long list of things to do in Philadelphia. New attractions come out every season and the city hosts varieties of festivals, outdoor concerts, as well as other free fun activities that you can enjoy to help you know more about your new hometown.   
Whether you are considering moving within or out of Philadelphia, our network of the best national moving companies in Philadelphia will ensure a smooth moving experience.